If you are in an immediate emergency, call 911. If you are looking for more information on substance abuse treatment and it is not a medical emergency, call our 24/7 Adderall Helpline at 833-662-1020.
Adderall is a prescription medication used to treat ADHD. While it can be beneficial for those with ADHD, Adderall can be addictive. Learn the facts about Adderall, including what to do if you need Adderall addiction treatment.
Adderall Addiction Help
Adderall is a stimulant medication that contains a combination of dextroamphetamine and amphetamine. In people with ADHD, Adderall creates beneficial changes in the brain to help with symptoms like hyperactivity and lack of focus. Adderall does have legitimate medical uses, but people often abuse the medication, such as taking pills that do not belong to them, crushing up pills to snort them or buying Adderall from a drug dealer.
The U.S. Drug Enforcement Administration (DEA) classifies Adderall as a Schedule II controlled substance, meaning that it has a high potential for abuse and can lead to severe dependence. People who become dependent on Adderall will experience uncomfortable withdrawal symptoms when they try to stop using the drug. They may have serious side effects, such as aggressive behavior and symptoms of psychosis.
If you or someone you love has developed an Adderall addiction, you are likely to show signs of tolerance, meaning you need larger doses to achieve the same effects. You may also find that you cannot stop using it even if you want to. In this case, it is time to reach out for Adderall addiction help, usually in the form of rehab addiction treatment.
When Is Adderall Addiction Treatment Necessary?
Sometimes, people think that Adderall abuse is harmless since it is a prescription medication. The truth is an Adderall addiction is possible. Addiction is a legitimate medical condition that causes changes in the brain. Adderall withdrawal symptoms can also make it nearly impossible to stop using without professional intervention.
When a person seeks help for an addiction, the treatment team will assess them for signs of a substance use disorder, which is the clinical term for an addiction. Some diagnostic criteria for a substance use disorder include:
Taking larger amounts of a drug than intended
Wanting to cut down on drug use but being unable to do so
Having strong drug cravings
Showing signs of tolerance (needing more of the drug to achieve the same results) or withdrawal (experiencing uncomfortable symptoms when not using)
Giving up other activities to use the drug or using it even when it causes problems with work or family
If you show some or many of the signs above, it is probably time to reach out for treatment.
Rehab for Adderall Addiction
Adderall addiction treatment can occur on an inpatient or outpatient basis. In either case, treatment typically involves a combination of individual and group counseling. Some people may begin their Adderall addiction treatment program with a medical detox program to manage withdrawal symptoms, which can include psychosis, hallucinations, paranoia, mood swings, thoughts of suicide, panic and tremor. After completing detox, patients can transition to an inpatient or outpatient rehab program, depending on their needs.
Inpatient Adderall Addiction Treatment
Patients who choose an inpatient Adderall treatment program will live on-site at a facility while in recovery. They participate often in individual and group counseling, therapeutic activities like yoga and meditation, and appointments with doctors and addiction treatment specialists. Inpatient care is most helpful in the early stages of recovery, as it removes people from the environment they were in while actively addicted. This helps to avoid relapse triggers in that environment.
Outpatient Adderall Addiction Treatment
In contrast to an inpatient program, people in outpatient Adderall treatment remain at home while undergoing rehab. They attend appointments at a clinic or facility but return home afterward. Some people who have supportive living environments, mild addictions or need to remain at home to work and care for family may begin with an outpatient program. However, it is common for people to begin with an inpatient program and then transition to outpatient care once they are more stable in their recovery.
Reach out now
We can help answer your questions and talk through any concerns.
How Much Does Adderall Rehab Cost?
One of the biggest hurdles to people pursuing Adderall addiction treatment options is often the cost. Rehab, particularly inpatient treatment, can be expensive, but there are payment options available. The cost of inpatient Adderall addiction rehab can range from several thousand to hundreds of thousands of dollars, depending upon whether you choose a basic facility or one with luxurious amenities. Outpatient treatment is often less expensive than inpatient treatment since patients live at home and do not have to pay the cost of room and board.
Fortunately, your insurance provider can offset some or all of the costs of Adderall rehab, depending on your insurance plan. Ultimately, rehab is worth the cost because you will move forward from addiction and no longer find yourself spending money to obtain drugs or cover legal or health problems arising from addiction.
Is Adderall Rehab Covered by Insurance?
Many types of health insurance will cover some or all of the cost of Adderall addiction treatment. Most private inpatient rehab programs for Adderall and other addictions will accept insurance plans. When you're comparing addiction treatment facilities, specific rehab centers may be able to provide you with a list of insurance companies they accept or help verify your insurance coverage. If you choose a treatment facility that doesn't accept your insurance, there are other options available. For example, many addiction treatment centers will offer flexible payment plans.
While not every insurance plan covers addiction rehab, the truth is that many do. The Affordable Care Act requires insurance plans purchased in the marketplace to cover addiction treatment as essential benefits.
Adderall Addiction Treatment Centers in Orlando, Florida
There are Adderall addiction treatment centers in Orlando and throughout the country. Orlando Recovery Center's 93-bed inpatient facility is just 15 minutes from the Orlando International Airport. In addition to our inpatient center, we can provide outpatient care at a sister facility. We offer numerous amenities, including a swimming pool, lakefront views and a full fitness facility.
If you would like to learn more about Adderall addiction treatment and the program options available, contact Orlando Recovery Center. Our team can talk to you about specific programs and payment options that may be suitable for your needs or the needs of your loved one.
Editor – Abby Doty
Abby Doty graduated from Hamline University in 2021 with a Bachelor's in English and Psychology. She has written and edited creative and literary work as well as academic pieces focused primarily on psychology and mental health.
Read more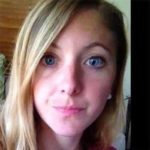 Medically Reviewed By – Jenni Jacobsen, LSW
Dr. Jenni Jacobsen is a licensed social worker through the Ohio Counselor, Social Worker and Marriage and Family Therapist Board. She has over seven years working in the social work field, working with clients with addiction-related and mental health diagnoses.
Read more
Sources
---
National Library of Medicine. "Dextroamphetamine and Amphetamine." April 15, 2019. Accessed March 11, 2022.
United States Drug Enforcement Administration. "Drug Scheduling." Accessed March 11, 2022.
Kerna, Nicholas A., et al. "Adderall: On the Razor's Edge of ADHD […]sychosis, and Death." EC Psychology and Psychiatry, November 30, 2020. Accessed March 11, 2022.
National Institute on Drug Abuse. "The Science of Drug Use and Addiction: The Basics." July 2, 2018. Accessed March 11, 2022.
Abraham, Amanda J., et al. "The Affordable Care Act Transformation o[…] Disorder Treatment." American Journal of Public Health, January 2017. Accessed March 11, 2022.
Medical Disclaimer
The Recovery Village aims to improve the quality of life for people struggling with a substance use or mental health disorder with fact-based content about the nature of behavioral health conditions, treatment options and their related outcomes. We publish material that is researched, cited, edited and reviewed by licensed medical professionals. The information we provide is not intended to be a substitute for professional medical advice, diagnosis or treatment. It should not be used in place of the advice of your physician or other qualified healthcare provider.