Ambien, the brand-name version of the sleep aid zolpidem, comes with the potential for serious safety risks. Despite safety warnings and recent decreases in its use, 22.5% of adults with insomnia still use Ambien to treat their sleep problems. While Ambien can quickly alleviate sleep disturbances, it also comes with a potential for addiction and other serious health risks.
Addicted to Ambien?
Ambien may have legitimate medical uses, but research shows it comes with a risk of abuse, dependence and withdrawal. This means that with regular use of this drug, you may become addicted and experience unpleasant withdrawal symptoms when not using Ambien. Ambien abuse can also lead people to engage in dangerous behaviors like sleepwalking and driving while asleep.
Ambien withdrawal symptoms include:
Insomnia
Anxiety
Restlessness
Irritability
Tremor
Stomach pain
Confusion
Ambien withdrawal can also cause severe side effects like seizures. People may continue using Ambien despite serious consequences in order to avoid these unpleasant withdrawal side effects.
Given the risks associated with Ambien, most experts do not recommend that people take it for longer than two weeks. Since the drug can become habit-forming, however, patients may take it for longer than intended.
Signs of Ambien Abuse
When someone is abusing Ambien, they are likely to begin showing certain signs and symptoms. These can include:
Taking larger doses of Ambien than prescribed, or buying Ambien off the streets to get larger amounts
Injecting the drug in order to achieve a high
Side effects like severe dizziness and drowsiness
Unsteadiness and difficulty maintaining balance when walking
Unusual and dangerous sleep-related activities, such as driving while asleep, sleepwalking and preparing food while sleeping
Continuing to use Ambien even when it causes serious consequences, such as being unable to function at work or care for children
Ambien Addiction Treatment Options
As a prescription medication that is considered lower-risk, the seriousness of Ambien addiction can sometimes be underestimated. Addiction to Ambien is a result of physical or psychological dependence on the drug, and it can make stopping use extremely difficult. Asking for help can seem intimidating, but seeking treatment is an important first step toward recovery.
Stopping Ambien use after long-term or high-dosage use is challenging and even dangerous. Quitting suddenly without allowing the body time to adjust can be unpleasant, and it has been linked to risks like seizures, headaches and tremors. Given that quitting can lead to serious withdrawal symptoms, it is important to seek formal treatment to help you overcome Ambien addiction.
Treatment typically begins with a medical detox program, which provides medical intervention and support throughout the detox process. After completing medical detox, patients transition into an ongoing treatment program that occurs on either an inpatient or outpatient basis.
Inpatient Addiction Treatment
The best treatment option for an individual person depends upon their unique needs. Those who require around-the-clock care often begin with inpatient Ambien addiction treatment after completing a medical detox program. In general, inpatient drug rehab is best suited for people who have a longer history of substance use, have co-occurring disorders or require medically assisted treatment.
An inpatient treatment program requires patients to live on-site at a treatment facility while receiving care. This removes them from triggers for drug use within the community environment. While in inpatient treatment, patients participate in a variety of services, such as individual and group counseling, medication management and therapeutic activities like yoga or exercise.
Outpatient Addiction Treatment
Some patients may begin with outpatient treatment if they have a supportive living environment and are prepared to stay committed to treatment while living in the community. Others may transition into an outpatient treatment program after completing inpatient rehab.
The difference between outpatient vs. inpatient treatment is that patients in outpatient care live at home while participating in treatment. This means they can continue to work and care for their families while in the treatment program. Outpatient rehab programs typically offer a variety of services, including individual and group therapy and medication-assisted treatment. Patients report to an office or treatment facility for regular appointments and then return home afterward.
How Much Does Ambien Rehab Cost?
Concerns about how much rehab costs can be a barrier to treatment for many people. The cost of rehab can vary greatly depending on the length and intensity of the program. It can also depend on whether the treatment center includes basic or more luxury services.
As a general guide, inpatient programs are more costly than outpatient programs. The price of addiction treatment can range from thousands to tens of thousands of dollars. It's important to discuss the cost of treatment with staff at the treatment center, as they can provide information about funding support and insurance coverage.
Is Ambien Rehab Covered by My Insurance?
Based on updates to insurance coverage regulations in the U.S. and the introduction of the Mental Health Parity and Addiction Equity Act in 2008, insurance companies are now required to provide the same coverage for physical and mental health disorders, including addiction. This means that health insurance for drug rehab may be able to help subsidize the cost of Ambien drug rehab. However, insurance coverage can vary between providers, so it's important to verify your coverage with your insurance company.
When Is Treatment Necessary?
Taking Ambien for short-term treatment of insomnia may not be problematic. However, if you have been using Ambien on a long-term basis and find that you cannot stop using it, it is likely time to seek treatment. Undergoing withdrawal symptoms on your own can be difficult and even dangerous, which makes it imperative to seek the assistance of a professional treatment center.
If Ambien abuse leads to noticeable side effects and makes it difficult for you to function in daily life, reach out to a treatment center to get the help you need to stop using this drug. You may think that Ambien addiction isn't serious since Ambien is a prescription medication, but the truth is that abuse can lead to serious side effects, including overdose.
Ambien Addiction Treatment at Orlando Recovery Center
Ambien addiction treatment programs are available around the country. For many people, though, staying close to home for treatment is an important source of support during their recovery. Depending on personal needs and circumstances, Orlando may be a perfect option for Ambien addiction treatment.
The Orlando Recovery Center has programs and services that can be tailored to your individual needs. Our staff has extensive experience, and we provide services ranging from medical detox to aftercare support. For those looking for local Ambien treatment centers or a full range of treatment options, Orlando Recovery may be a good fit. Our treatment centers feature numerous amenities, including lakefront views, a swimming pool and a fully equipped gym.
If you or someone you love is struggling with an Ambien addiction, the Orlando Recovery Center can help. Contact us today to learn more about Ambien addiction treatment options that can work well for your situation.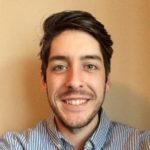 Editor – Jonathan Strum
Jonathan Strum graduated from the University of Nebraska Omaha with a Bachelor's in Communication in 2017 and has been writing professionally ever since.
Read more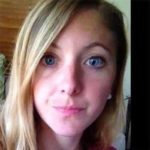 Medically Reviewed By – Jenni Jacobsen, LSW
Dr. Jenni Jacobsen is a licensed social worker through the Ohio Counselor, Social Worker and Marriage and Family Therapist Board. She has over seven years working in the social work field, working with clients with addiction-related and mental health diagnoses.
Read more
Sources
---
Wong, Jenna; Murray Horwitz, Mara; Bertisch, Suzanne; et al. "Trends in Dispensing of Zolpidem and Low[…]ed States, 2011-2018." JAMA, 2020. April 8, 2022.
U.S. National Library of Medicine. "Zolpidem." MedlinePlus, November 15, 2019. Accessed April 8, 2022.
Schifano, Fabrizio; Chiappini, Stefania; Corkery, John; Guirguis, Amira. "An Insight into Z-Drug Abuse and Depende[…]verse Drug Reactions." International Journal of Neuropsychopharmacology, April 2019. Accessed April 9, 2022.
American Psychological Association. "Does your insurance cover mental health services?" October 2019. Accessed April 9, 2022.
Seyed Alireza, Haji Seyed Javadi; Hajiali, Farid; et al. "Zolpidem dependency and withdrawal seizu[…]a case report study." Iranian Red Crescent Medical Journal, November 11, 2014. Accessed April 9, 2022.
Medical Disclaimer
The Recovery Village aims to improve the quality of life for people struggling with a substance use or mental health disorder with fact-based content about the nature of behavioral health conditions, treatment options and their related outcomes. We publish material that is researched, cited, edited and reviewed by licensed medical professionals. The information we provide is not intended to be a substitute for professional medical advice, diagnosis or treatment. It should not be used in place of the advice of your physician or other qualified healthcare provider.