Kratom is an herbal drug that comes from a tree found in Southeast Asia. The leaves of the tree have psychotropic effects, and the drug has historically been used in Thailand and Malaysia to help laborers and farmers to overcome the fatigue from working long hours. Interestingly, kratom has both stimulant and sedative effects. Kratom is stimulating in low doses, but high doses are sedating, leading to effects similar to those of opioid drugs like heroin. 
The Drug Enforcement Administration (DEA) has previously tried to classify kratom as a Schedule I drug. The Food and Drug Administration (FDA) has also issued numerous warnings to the public about the possible risks of kratom, including how addictive the substance is. Despite kratom's addictive risks, people in Florida and throughout the country continue to purchase and use the drug. Fortunately, rehab programs like the Orlando Recovery Center can provide professional kratom addiction treatment.
When To Consider Quitting Kratom
People may assume that kratom is relatively harmless since it's an herbal drug, but the truth is that it can be addictive. It's time to get help for quitting kratom when you begin to show negative side effects from kratom abuse or signs of kratom addiction. Some negative consequences of kratom abuse and addiction include weight loss, sleep problems, frequent urination, darkened skin and constipation. 
Other signs and symptoms of kratom addiction include:
Being unable to stop using kratom, despite wanting to stop
Using larger quantities of kratom than intended
Continuing to use kratom, even when it causes relationship problems or difficulty performing at work
Ongoing kratom use despite the fact that it causes physical or psychological health problems
Needing larger quantities of kratom to achieve the desired effects (tolerance)
Having strong cravings for kratom
Spending a significant amount of time using kratom and giving up other hobbies because of the drug
Experiencing withdrawal symptoms like aggressive behavior, mood swings and muscle pain when not using kratom
Treatment Options for Quitting Kratom
As with other types of substances, kratom addiction treatment can take different forms. Two of the most common options for kratom rehab include inpatient and outpatient rehab.
Inpatient Treatment
Patients who choose inpatient kratom treatment live on-site at a treatment facility while undergoing rehab. While at the facility, patients participate in a variety of services, including individual and group therapy. They may also take medications or participate in recreational activities like yoga while in treatment.
Outpatient Treatment
Another form of kratom treatment is outpatient rehab, which is not as structured as an inpatient treatment program. While in outpatient rehab, patients continue to live at home and attend appointments at a treatment center in the community. Outpatient rehab programs often provide patients with the opportunity to participate in both individual and group counseling.
Finding the Right Kratom Treatment Program
Deciding on the right kratom treatment depends on your specific needs, as both inpatient and outpatient rehab come with their own pros and cons. For example, outpatient rehab is flexible and allows patients to continue working and caring for their families. It's also less expensive than inpatient kratom treatment. However, outpatient treatment isn't always the best option, and some people may require inpatient rehab.
For people who have a long-term kratom dependence or complicating factors such as a co-occurring mental health disorder, beginning with outpatient rehab might not be sufficient. Inpatient rehab can be beneficial for those who do not have a supportive living environment or who need to spend time away from the triggers that occur within the community. In some cases, people may begin with an inpatient rehab program and then transition to outpatient care once they have established a period of sobriety.
How Much Does Kratom Addiction Treatment Cost?
The potential cost of rehab is a common concern for many. Often, people feel deterred from seeking addiction treatment because they fear that medical care will be too expensive. However, the price shouldn't prevent someone from seeking help when it's needed. Continuing substance abuse instead of receiving treatment can end up being much more expensive, and it could even cost someone their life.
Some of the factors that influence the cost of kratom rehab include:
Whether the program is inpatient or outpatient
The length of treatment
The amenities and other extras offered by the rehab facility
Whether medical detox is included
Is Kratom Addiction Treatment Covered by Insurance?
In many cases, health insurance will cover some or all of the costs of addiction treatment. Not every rehab center accepts every type of insurance, so it's important to check with your insurance provider. Even if rehab isn't covered entirely by insurance, there may be flexibility in payment options.
Kratom Addiction Treatment in Orlando, Florida
If you're looking for kratom addiction treatment in Florida, Orlando Recovery Center offers a full range of treatment options. Our treatment center features numerous amenities, including lakefront views, a swimming pool and a fully equipped gym.
Our staff has extensive experience in addiction treatment, and we provide services ranging from medical detox to aftercare support. We work with each client to create an individualized kratom addiction treatment plan that is tailored to meet their specific needs in recovery.
Get Help Today
If you or someone you love is struggling with kratom dependence and addiction, help is available at Orlando Recovery Center. Contact us today to speak with an intake specialist about treatment options and learn more about the programs we offer.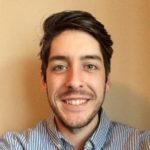 Editor – Jonathan Strum
Jonathan Strum graduated from the University of Nebraska Omaha with a Bachelor's in Communication in 2017 and has been writing professionally ever since.
Read more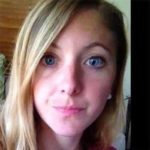 Medically Reviewed By – Jenni Jacobsen, LSW
Dr. Jenni Jacobsen is a licensed social worker through the Ohio Counselor, Social Worker and Marriage and Family Therapist Board. She has over seven years working in the social work field, working with clients with addiction-related and mental health diagnoses.
Read more
Medical Disclaimer
The Recovery Village aims to improve the quality of life for people struggling with a substance use or mental health disorder with fact-based content about the nature of behavioral health conditions, treatment options and their related outcomes. We publish material that is researched, cited, edited and reviewed by licensed medical professionals. The information we provide is not intended to be a substitute for professional medical advice, diagnosis or treatment. It should not be used in place of the advice of your physician or other qualified healthcare provider.