If you are in an immediate emergency, call 911. If you are looking for more information on substance abuse treatment and it is not a medical emergency, call our 24/7 OxyContin Helpline at 877-326-2794.
OxyContin is a powerful and addictive opiate pain medication. It is the extended-release version of the drug oxycodone. While OxyContin addiction can be difficult to overcome, treatment is available for those willing to begin the journey toward recovery. OxyContin rehab and treatment centers are found throughout the country. If you're looking for OxyContin addiction treatment, there are several factors to consider, including the level of care you'll be participating in, the facility, location and cost.
OxyContin Addiction Treatment Options
OxyContin treatment centers are found across America, but not all OxyContin rehab facilities are the same. There are several options that an individual should consider when seeking treatment for addiction to OxyContin. Some of these options include medical detox, residential (or inpatient) rehab, outpatient rehab and aftercare programs, which provide ongoing support after initial treatment ends.
Medical Detox
Many people begin rehab with a medical detox program to keep them as safe and as comfortable as possible as they detox from OxyContin. In this inpatient setting, patients receive care from trained medical professionals around-the-clock. This allows patients to receive immediate medical intervention for withdrawal symptoms, which can include nausea, vomiting, sleep problems, hot flashes, sweating, diarrhea and muscle pain.
Medical detox programs use medications to help manage withdrawal symptoms. There are several different medications that are prescribed to help people detox from OxyContin, including:
Methadone
Buprenorphine
Clonidine
Some people may continue to take these medications after they complete detox. In fact, research shows that people who take medications like buprenorphine are more likely to stay in treatment.
Residential Rehab for OxyContin Addiction
After completing detox, it is important to continue with ongoing OxyContin treatment. Residential rehab, also known as inpatient treatment, often follows a medical detox program. Once an individual has passed through the stages of OxyContin withdrawal successfully, it is important that they don't return immediately to the people, places and things that were once paired with opioid use. Because of the way OxyContin works in the brain, those memories and associations can potentially trigger relapse. In inpatient drug rehab, however, individuals are away from these potentially dangerous cues, because they live on-site at a treatment facility.
Residential rehab is an intensive stage of recovery that focuses on defining treatment goals and building the skills necessary to achieve them. Patients attend individual and group therapy during this time to reach for their individual goals while maintaining sobriety in a safe and drug-free setting.
Outpatient Rehab for OxyContin Addiction
Typically, the next step in the rehabilitation process after medical detox and residential rehab is outpatient rehab. Outpatient drug rehab programs allow patients to live at home and travel to a treatment facility for regularly scheduled medical visits or psychological counseling. Outpatient rehab helps individuals work toward recovery while maintaining aspects of their normal daily life, such as going to work or school. Some people who have a supportive living environment and a mild opioid use disorder may begin with an outpatient program after completing medical detox.
Dual Diagnosis
Individuals who struggle with OxyContin addiction often have a mental health condition such as depression or an anxiety disorder that occurs alongside their drug use. Co-occurring disorders, sometimes known as dual diagnosis, refer to a combination of mental health and substance use disorders. A dual diagnosis makes OxyContin addiction particularly hard to treat.
Dual diagnosis treatment centers strive to address both issues (mental health and addiction) at the same time. Multidisciplinary treatment plans typically involve going through each of the levels of care with a focus on treating both disorders. Treating co-occurring disorders simultaneously is necessary to manage mental health conditions and heal from addiction.
Aftercare & Sober Living
An effective treatment facility offers aftercare services for patients who have successfully completed a drug rehabilitation program. This helps individuals continue to lead healthy lives. Drug rehab aftercare programs typically consist of continuing therapy sessions. Support groups can also help aid individuals in avoiding relapse. Some programs even offer job training and placement services, as well as other resources that help patients navigate life outside of rehab.
It is well-established that the longer a person stays sober after completing rehab, the lower their chances of relapse become. It is also important to keep in mind that sober living will be an ongoing process. Going through detox and rehab doesn't mean that cravings will completely go away. Sober living needs to be tackled one day at a time to maintain a healthy life, and aftercare programs provide support along the way.
Inpatient vs. Outpatient Rehab
What is the difference between inpatient and outpatient rehab? Essentially, the difference lies in whether or not an individual goes home after treatment sessions or stays at the facility. Inpatient programs require patients to live onsite, whereas outpatient care occurs in an office setting, with patients returning home after appointments. Inpatient rehab is generally an earlier step before outpatient rehab.
Inpatient rehab removes patients from cues or triggers for drug use. This is not necessarily true of outpatient rehab when an individual can return to these cues at the end of the day. For these reasons, patients often begin with an inpatient program, if feasible, before transitioning to outpatient care.
Reach out now
We can help answer your questions and talk through any concerns.
How Long Is Rehab for OxyContin Addiction?
How long it takes to complete rehab will depend on a number of factors and differs on a case-by-case basis. Some factors that might influence the length of detox and rehab processes include:
How long was the person using OxyContin? How much were they consuming?
What method (snorting, smoking or injecting) was that person using?
Were/are they on any other medications that might interact with OxyContin?
Did the person go through medical detox?
Did the person taper their dose of OxyContin?
While symptoms of OxyContin withdrawal last only about two weeks, rehabilitation processes can take much longer. If someone has been using a large amount of OxyContin for an extended period of time, it might be necessary to slowly taper off of OxyContin for a few weeks. Some people who go through medical detox may be on a substitute drug (such as Suboxone) for as long as a few months or several years in some cases. What is most important is that each individual takes the necessary time to go through the stages of rehabilitation that are right for them and their particular needs.
The National Institute on Drug Abuse recommends that people stay in treatment for at least three months. Some people may need longer treatment programs to recover from OxyContin addiction.
What Does OxyContin Rehab Cost?
OxyContin drug rehab cost varies greatly depending on the level of care, amenities, type of facility, location and your insurance coverage. In general, inpatient programs cost more than outpatient programs. While high-end facilities with luxurious amenities can be very expensive, more reasonable mid-level accommodations can still offer high-quality addiction treatment. Government-funded programs offer a lower-cost alternative, but have few to no amenities and may offer reduced services and treatments.
Does Insurance Cover Rehab for OxyContin Addiction?
Whether or not an individual's health insurance will cover rehab for OxyContin addiction depends primarily on two things: the insurance company and the specific treatment center. Some insurance providers (including the government-funded programs Medicare and Medicaid) have a specific list of rehab centers and programs that they will cover; however, if the facility an individual wants to go to isn't on that list, the person will have higher out-of-pocket costs. The Recovery Village Ridgefield is in-network with most national and local insurance providers, but does not accept Medicare or Medicaid. Our representatives can verify your insurance coverage, or you can contact the insurance provider directly.
What does someone do if they want to go to drug rehab without insurance? Individuals can choose to pay out-of-pocket, or there may be several options that could help alleviate some of these costs.
Government assistance programs: Some programs are offered by the government to help individuals begin the steps toward recovery. Government assistance programs are typically rehabilitation centers operated by or subsidized by government programs.
Sliding fee programs: These are programs that are based on an individual's income.
Private pay programs: This is essentially when an individual pays the rehab facility directly, usually on a month-to-month basis.
Choosing a Rehab Center for OxyContin Addiction & Abuse
How does someone choose a rehab center for OxyContin abuse? There are several factors that usually play a role. Some factors will be more important than others — it all depends on the priorities of the individual seeking treatment. Regardless of other factors, make sure your facility is an accredited, licensed addiction treatment facility to ensure a high standard of care.
Methods of treatment provided: Not all treatment centers offer the same treatment methods. For example, not all treatment centers offer medical detox. If an individual needs medical detox procedures, it is critical that they find a treatment center that offers medical detox as an option.
Duration of treatment: No one wants to stay in rehab indefinitely. Before committing to a rehab center, it is essential that individuals get a good idea about how long the duration of treatment typically is at a given facility.
Staff-to-patient ratio: Higher-quality programs typically have a lower staff-to-patient ratio. This means that there is a larger number of staff per patient. This allows patients to receive more attention and ensures that each individuals' needs are being met.
Location: For some people, location can be one of the biggest factors. People generally want to stay close to home. Alternatively, some individuals may want (or need) a change of scenery to promote their recovery.
Cost: As one might expect, cost can be a deciding factor in the choice of rehab center for many people. If looking for a rehab center, consider the costs of staying at that center carefully, and evaluate whether your stay will be covered, at least in part, by your insurance. Whichever rehab option you choose, treatment cost is often far outweighed by the long-term costs of addiction.
What to Expect When You Go to Rehab
Rehab facilities differ from location to location, but you can expect a few general things when staying at an inpatient rehab facility for OxyContin addiction. Mornings will usually start with a nutritious breakfast. Some facilities might even offer yoga or meditation to help people practice mindfulness and begin the day with a clear mind.
Early in the day, people typically will engage in group therapy sessions led by a counselor or psychologist. After a good lunch, the day might continue with other forms of either group or individual therapy. Alternative therapies offered by some facilities include art therapy or exercise programs. After dinner, individuals typically participate in another group therapy session, such as a 12-step program.
But rehab isn't just about getting three healthy meals and talking to a therapist. It's about learning what it's like to live a sober life and building the skills necessary to continue that sobriety once rehab ends. This schedule is a guideline for what you might expect, but each rehab center and personalized program will have its own routine.
What Happens After Rehab?
After rehab is over, staying sober can remain a daily challenge for many people. Some people find an anchor in their family and friends. Sometimes, though, it is necessary to make new friends to break the cycle of addiction and relapse. For these reasons, many people seek out new social circles and activities through organizations such as Narcotics Anonymous. With their convenient meeting finder, it is easy to locate a Narcotics Anonymous meeting near you, even when you're on the go.
Other ways to continue to find support are through psychological or psychiatric counseling programs. Group therapy, especially mindfulness-based therapies such as Acceptance and Commitment Therapy, can be particularly therapeutic and help individuals manage their emotions, navigate difficult situations and stay on the path of recovery.
If you or a loved one is struggling with addiction to OxyContin, help from Orlando Recovery Center is always available. Contact us today to learn about the personalized and confidential services we offer for people ready to begin the journey toward recovery.
Reach out now
We can help answer your questions and talk through any concerns.
Editor – Abby Doty
Abby Doty graduated from Hamline University in 2021 with a Bachelor's in English and Psychology. She has written and edited creative and literary work as well as academic pieces focused primarily on psychology and mental health.
Read more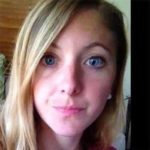 Medically Reviewed By – Jenni Jacobsen, LSW
Dr. Jenni Jacobsen is a licensed social worker through the Ohio Counselor, Social Worker and Marriage and Family Therapist Board. She has over seven years working in the social work field, working with clients with addiction-related and mental health diagnoses.
Read more
Sources
---
World Health Organization. "Clinical Guidelines for Withdrawal Manag[…]e in Closed Settings." 2009. Accessed January 30, 2022.
Timko, Christine; et al. "Retention in medication-assisted treatme[…] A systematic review." Journal of Addictive Diseases, 2016. Accessed January 30, 2022.
Substance Abuse and Mental Health Services Administration. "Programs." Accessed January 30, 2022.
Narcotics Anonymous World Services. "Find a Meeting." Accessed January 30, 2022.
Food and Drug Administration. "Medication Guide." August 2015. Accessed January 30, 2022.
National Institute on Drug Abuse. "DrugFacts Comorbidity: Substance Use Dis[…]Illnesses DrugFacts." August 1, 2018. Accessed January 30, 2022.
National Institute on Drug Abuse. "Principles of Drug Addiction Treatmen[…]ide (Third Edition)." September 18, 2020. Accessed January 30, 2022.
Medical Disclaimer
The Recovery Village aims to improve the quality of life for people struggling with a substance use or mental health disorder with fact-based content about the nature of behavioral health conditions, treatment options and their related outcomes. We publish material that is researched, cited, edited and reviewed by licensed medical professionals. The information we provide is not intended to be a substitute for professional medical advice, diagnosis or treatment. It should not be used in place of the advice of your physician or other qualified healthcare provider.