If you are in an immediate emergency, call 911. If you are looking for more information on substance abuse treatment and it is not a medical emergency, call our 24/7 Valium Helpline at 844-897-9118.
Valium, or diazepam, is a prescription brand-name benzodiazepine. It's prescribed to treat anxiety disorders and sometimes to help control symptoms of seizure disorders like epilepsy. Valium may also be used to manage symptoms of alcohol withdrawal. Benzodiazepines act on GABA receptors in the brain, which creates a calming effect on neural activity. When a person uses too much Valium or uses it for a long time, they are at high risk for Valium addiction and may require rehab treatment.
Valium Addiction Treatment
Valium is addictive because of the way the drug activates the brain's reward system. The longer someone takes Valium, the more likely they are to become dependent on the drug. When someone stops taking Valium after their body and brain have become dependent on it, withdrawal symptoms often occur.
Addiction to any substance is a chronic, diagnosable and treatable disease. It affects a person's physical health and lifestyle, relationships and quality of life. The primary symptom of a substance use disorder is the compulsive use of the substance, even when harmful side effects occur. When a Valium use disorder forms, the brain's function changes. It will continue to impact areas of the brain related to reward, motivation, memory, learning and behavioral control.
Treating a Valium addiction can be a long-term process and may require continual follow-up care to increase the likelihood of successful recovery. The objectives of Valium treatment should be to help a person stop using the drug and build a healthy lifestyle.
Inpatient and Outpatient Valium Addiction Treatment
Inpatient and outpatient rehab are two main approaches to Valium addiction treatment. During inpatient rehab, a patient checks into a facility and lives there during treatment. A licensed inpatient Valium rehab program will provide around-the-clock structure and care. Most inpatient rehab programs involve counseling and other programs held throughout the day. If necessary, inpatient Valium addiction treatment may include the use of medications to treat symptoms of withdrawal along with any co-occurring psychological disorders.
Outpatient rehab refers to a less-structured level of care and includes varying degrees of medical oversight. Outpatient rehab may be as simple as participation in a drug education program, but many outpatient Valium treatment programs are more intensive. In a typical outpatient setting, patients will participate in individual and group counseling and attend regular medical appointments.
For some people, a Valium addiction treatment plan might include different types of programs. For example, most people with a Valium addiction begin with medical detox. They may enter a residential inpatient treatment program after detox, and then progress into a lower level of care. Everyone's treatment journey should be unique to the individual and based on their specific needs.
Valium Addiction Treatment Centers
When considering Valium addiction treatment, it's crucial to choose a program that is well-suited to your needs. The longer someone stays in addiction treatment, the better the long-term outcomes usually are.
Comparing Valium addiction treatment centers is a significant, positive step toward recovery. When someone makes this effort, they may feel more motivated to enter treatment on their own. Some people may prefer to be in a different environment and opt for Valium addiction treatment outside of their hometown or state. Doing so can help patients focus entirely on treatment and be distant from negative influences that could've led to their Valium use disorder.
Regardless of where you decide to go for addiction treatment, make sure your final choice is an accredited facility with several levels of care, licensed medical and behavioral health professionals and evidence-based, compassionate care.
Learn more about Orlando Recovery Center
Valium Detox Timeline
Detoxing from Valium is the process of eliminating a substance from the body. Before treatment begins, the detox process should be the first step to address the body's physical reliance on the drug. Many rehab centers offer medical detox as part of their treatment programming. During medical detox, doctors and nurses monitor patients throughout withdrawal and provide medications if necessary. Benzodiazepine withdrawal can be severe, so medical detox is important for symptom management and to prevent complications.
The Valium detox timeline can vary for everyone, but symptoms usually begin within 24 hours after the last use of the drug. Since diazepam is a long-acting benzodiazepine, it usually takes longer for withdrawal symptoms to start, compared to shorter-acting benzos like triazolam and alprazolam. The detox timeline for Valium may last for seven days, although symptoms last longer for some people.
If someone doesn't complete professional treatment after detox, their risk of relapse, and therefore risk of overdose, is high due to diminished tolerance. The body might become overwhelmed after the same dose of Valium is taken when tolerance is decreased from detox.
A Valium use disorder can be frightening to navigate, but treatment is available. Contact the Orlando Recovery Center to learn more and speak with an intake coordinator about your road toward recovery.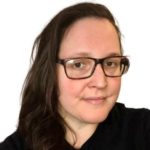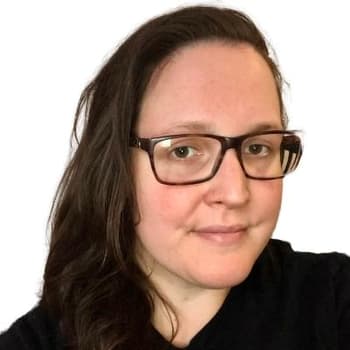 Editor – Erica Weiman
Erica Weiman graduated from Pace University in 2014 with a master's in Publishing and has been writing and editing ever since.
Read more
Medically Reviewed By – Danielle Boland, LCSW
Danielle is licensed clinical social worker, currently living and practicing in central Connecticut.
Read more
Sources
---
U.S. Department of Justice Drug Enforcement Administration (DE). "Drug Fact Sheet: Benzodiazepines." April 2020. Accessed January 3, 2022.
Johnson, B; Longo, PL "Addiction: Part I. Benzodiazepines—Sid[…]sk and Alternatives." American Family Physician, April 1, 2000. Accessed January 3, 2022.
Brett, J; Murnion, B. "Management of benzodiazepine misuse and dependence." Australian Prescriber, October 1, 2015. Accessed January 3, 2022.
Ogbru, AG. "BENZODIAZEPINES." RxList, April 1, 2021. Accessed January 3, 2022.
Nordqvist, J. "The benefits and risks of benzodiazepines." Medical News Today, November 8, 2020. Accessed January 3, 2022.National Institute on Drug Abuse. "What is drug addiction treatment?" Principles of Drug Addiction Treatment: A Research-Based Guide (Third Edition), January 2018. Accessed January 3, 2022.
Medical Disclaimer
The Recovery Village aims to improve the quality of life for people struggling with a substance use or mental health disorder with fact-based content about the nature of behavioral health conditions, treatment options and their related outcomes. We publish material that is researched, cited, edited and reviewed by licensed medical professionals. The information we provide is not intended to be a substitute for professional medical advice, diagnosis or treatment. It should not be used in place of the advice of your physician or other qualified healthcare provider.