The holiday season can be a difficult time. The stress of shopping, budgeting, traveling and gift-giving can be overwhelming, and the holidays can often stir up emotions like loneliness, grief and bittersweet nostalgia.
On top of the holiday blues, the COVID-19 pandemic has impacted people the entire year. People are feeling isolated, financially insecure, uncertain and stressed out. Being newly sober or in active recovery can add even more stress to the equation. If you're recovering from addiction, it's perhaps more important than ever to be prepared for what the holidays may throw at you.
Whether you're traveling for the holidays or staying home to avoid risks, now's the time to create a plan that helps ensure a strong commitment to your recovery.
Checklist for Those in Recovery
The holidays can be hard if you're in recovery, especially if you're early on in your journey. This may be the first year you're attending holiday events without the substances you used to rely on. It may also be the first time you're around others who are using substances, which can be a difficult trigger to overcome. Here are a few ways to prepare for things that may occur at events or at home.
Know What You're Comfortable With
When it comes to going to gatherings while sober, only you know what you're comfortable with. However, it can be difficult to be around others who are actively using substances when you are newly sober. If you feel like temptation or pressure from others is unavoidable, it may be wise to avoid the situation altogether.
Whether you feel totally comfortable or a little uneasy, it's also a good idea to have an escape plan in place if things become overwhelming.
Have a Plan in Place
If you decide to attend an event, a few things should be planned out ahead of time. First, you may want to think of what you'll tell people if they ask why you aren't drinking or using substances. You can share as much or as little as you want but remember: you do not owe anyone an explanation.
It's a good idea to ask someone, such as a friend or relative, to be your support person at the event. If you begin feeling overwhelmed, you can talk with them, go on a walk with them or even make your exit and leave together. They can help you cope with triggers and hold you accountable while you're at the event.
If you decide to stay home, it's still wise to have a support person you can call. Being alone during the holidays may trigger negative emotions, but your support person can help distract you from these feelings.
Schedule Online Recovery Meetings in Advance
If you're a member of support groups like Alcoholics Anonymous, you likely rely on a routine of weekly meetings to reinforce your commitment. If you'll be away from home for a while, you don't want to lose this helpful routine.
Before you go on your trip, look into online recovery meetings that will coincide with your schedule. Your best bet would be to find one that works on a mobile device, such as a laptop, smartphone or tablet. This way, you can just excuse yourself to a room or car for your private support group meeting.
Reserve Personal Time for Yourself
Combined with the ongoing pandemic, the 2020 holiday season is bound to be rife with even more stress than usual. If you're also going through the early stages of recovery, you can easily find yourself in an overwhelming situation. As such, it's important to remember to give yourself enough time for self-care.
Whether you're at home or at a gathering, make sure to:
Find ways to relax, such as by doing activities, exercising or meditating
Reach out to others you care about
Take breaks when needed, especially from turbulent politics, news cycles and difficult family members or friends
Be mindful of your feelings and emotions, and take steps to address them when they're leaning toward the negative side
Challenge yourself by trying new things that you're interested in, such as learning how to play an instrument, cooking a fancy dish or writing a story
Explore and share your hobbies and talents
Remember the many reasons why you chose to begin your recovery journey and maintain sobriety
Pay attention to warning signs of possible relapse
Teletherapy: Your Support Away From Home
If you or a loved one is struggling with a substance use disorder or a co-occurring mental health condition, Orlando Recovery Center can help. Our telehealth services can be especially helpful during the holiday season, whether you're staying at home or traveling to spend time with family. It works by connecting you to a licensed therapist or addiction counselor who can provide life-saving treatment, regardless of where you are. All you need is a smartphone, tablet or laptop to receive professional support on your schedule.
Our state-of-the-art rehabilitation facility is staffed by a multidisciplinary team of addiction specialists. Throughout a full continuum of care, clients receive evidence-based treatment that adjusts based on each individual's unique needs and progress. Contact us today to learn more about in-person treatment programs and plans that can work well for you.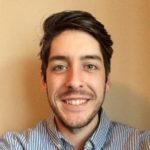 Editor – Jonathan Strum
Jonathan Strum graduated from the University of Nebraska Omaha with a Bachelor's in Communication in 2017 and has been writing professionally ever since.
Read more
Medical Disclaimer
The Recovery Village aims to improve the quality of life for people struggling with a substance use or mental health disorder with fact-based content about the nature of behavioral health conditions, treatment options and their related outcomes. We publish material that is researched, cited, edited and reviewed by licensed medical professionals. The information we provide is not intended to be a substitute for professional medical advice, diagnosis or treatment. It should not be used in place of the advice of your physician or other qualified healthcare provider.