Telling loved ones you're going to rehab is a difficult but necessary conversation, and once you make this choice, you can gain a valuable support system for recovery.
Telling your family and friends that you are going to rehab can be an emotionally-charged discussion. Even if they support your choice to seek help for substance abuse, your loved ones will probably be concerned about your wellbeing. The process may become more complicated if loved ones are unsupportive or try to make you feel ashamed for struggling with drug or alcohol addiction.
Despite the difficulties, it is an important conversation to have. Loved ones who hesitate to accept your decision can benefit from an honest conversation. Telling them of your decision to get help helps include them in your recovery journey.
Drug Addiction Spurs Change in the Sunshine State
If you are on the fence about whether substance abuse recovery is the right option for you, you are not alone. Substance abuse and related consequences like drug overdoses have increased in Florida amid the pandemic, and healthcare providers are taking action to fight back with telehealth options. Grants from the U.S. Department of Labor will also allow the state of Florida to run a pilot program to help people in recovery from opioid abuse. The program, called Support to Communities: Fostering Opioid Recovery through Workforce Development, will provide people with the tools they need to remain abstinent after completing a stay in rehab. They'll receive training to reenter the workforce and services to support their ongoing recovery. If you are thinking about going to treatment in Florida, you can expect support after returning home.
Admitting You Need Help for Substance Abuse
Admitting that you need professional help for drug addiction can be intimidating, but it is the first step in the rehab and recovery process. You may worry that admitting you have a problem is something to be ashamed of or implies some sort of weakness, but being honest with yourself and your loved ones takes a great deal of strength. It also shows you are willing to be vulnerable, admit that you have made mistakes, and do what is necessary to make better choices in the future. After you admit that you have an addiction, you can begin on your journey toward recovery, making the difficulty worthwhile.
Discussing Drug & Alcohol Treatment with Parents
If you are a teen or young adult telling your parents you have a problem with drugs or alcohol, you may be nervous about their reaction. If you have a good relationship with your parents, they can get you into a drug rehab for the substance abuse help you need.
Asking your parents for help getting into rehab shows maturity and determination. Your parents will most likely be concerned for your wellbeing and want you to get better. While they may be shocked or upset, chances are they won't be angry or punish you, especially are willing to get help.
Asking your parents for help getting into rehab shows maturity and determination. Your parents will most likely be concerned for your wellbeing and want you to get better. While they may be shocked or upset, chances are they won't be angry or punish you, especially are willing to get help.
When you are ready to talk, choose a time when you expect to have your parents' full attention, and have an honest conversation about getting into treatment so you can get better. Offer your parents the opportunity to answer questions and share their reactions with you.
Discussing Drug & Alcohol Treatment with Children
If you are an adult telling your children you're going to rehab, the discussion will vary based on your children's ages. You may simply ask adult children for their support and understanding. You can expect them to be worried or upset, but if addiction has had significant negative consequences in your life, your children will most likely want you to get the help you need. They may prefer being in the loop as a part of your support network.
If your children are not adults and still live at home with you, it is still helpful to include them in the conversation because children value honesty and need to know what to expect. Teenagers can likely handle more details than younger children in preschool or early elementary school.
Regardless of your children's ages, here are four points you should cover:
What they should expect: Children will appreciate knowing who will be caring for them and what they can expect life to look like while you are getting treatment.
You're getting help: It is beneficial for them to understand that you are sick, but you are getting treatment to get better.
It isn't their fault: It is essential that they know they are not to blame for your addiction or sickness.
You'll stay in touch: Explain how you will stay in contact with them, such as through phone calls or video chats. Some drug and alcohol rehab centers may even offer family times hours during which children can come see you. It can come as a relief for children to know they will still be able to visit with you while you are away from home.
What Are Reverse Interventions?
In the best-case scenario, your family and friends will be supportive of your decision to seek treatment. However, there is a chance they may be in denial or upset about your decision to attend rehab. In this case, a reverse intervention may be warranted. In a reverse intervention, instead of asking for their support and understanding, you may have to talk them through their denial and convince them that going to rehab is the right choice.
When family members are in denial, they often do not want to admit that someone in the family has an addiction. They may be embarrassed or worry that it will bring shame to the family. A reverse intervention can help you overcome some of this resistance and help your family resolve some of their strong emotions regarding your decision.
Preparing for a Reverse Intervention
To prepare for a reverse intervention, you may wish to rehearse what you will tell your family to keep the conversation calm and honest. Your relatives may be deeply upset by the reality of having someone who is addicted to drugs in the family, so you should be ready to handle some unpleasant reactions.
You can begin the conversation by telling your loved ones that you have put some thought into this discussion. You have researched your options, so you are confident that treatment is the best option for you. During the conversation, be prepared to dispel some of the common myths about addiction and rehab. For example, experts have accepted that addiction is a brain disease that can get better with treatment, not a character flaw. Educating your family about the nature of addiction may ease some of their concerns.
It may also help to tell your loved ones that they are some of the most important people in your life, and having their support through this journey might be what you need to get better. Framing the situation in this positive light may break through some of their defenses and help you gain their support.
When Getting Sober Is Not Supported
Sometimes, some loved ones may not support your decision to go to rehab despite your best intentions. In this scenario, you may have to set a boundary with your loved ones. You'll acknowledge they are allowed to be upset by your addiction and process their emotions on their own, but the best choice for your health and wellbeing is to seek treatment, regardless of their disapproval. Hopefully, your recovery will help them recognize that you made the right decision.
In other cases, loved ones may be hesitant because they are addicted themselves. Your courageous decision to get help may make them insecure about their own struggles with drugs and alcohol. They may have to admit to themselves that they also have a problem, and they may not be ready to take this step. In this case, you may offer to share resources with them if and when they are ready, but do not allow them to talk you out of getting the help you need.
Getting More Help
Hopefully, you have the support of your loved ones as you explore substance abuse treatment centers and begin a rehab program. Even if your loved ones are in denial, you can be confident that there is help available and caring, supportive people in the recovery community.
If you have made the courageous decision to talk to your family and friends about your addiction and are ready to get substance abuse, Orlando Recovery Center is here for you. We offer a variety of treatment options and can help you through the intervention process. Contact us today to begin your treatment journey.
Editor – Melissa Carmona
Melissa Carmona puts years of writing and editing experience to work helping people understand substance abuse, addiction and mental health disorders.
Read more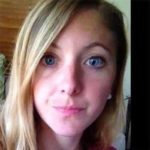 Medically Reviewed By – Jenni Jacobsen, LSW
Dr. Jenni Jacobsen is a licensed social worker through the Ohio Counselor, Social Worker and Marriage and Family Therapist Board. She has over seven years working in the social work field, working with clients with addiction-related and mental health diagnoses.
Read more
Medical Disclaimer
The Recovery Village aims to improve the quality of life for people struggling with a substance use or mental health disorder with fact-based content about the nature of behavioral health conditions, treatment options and their related outcomes. We publish material that is researched, cited, edited and reviewed by licensed medical professionals. The information we provide is not intended to be a substitute for professional medical advice, diagnosis or treatment. It should not be used in place of the advice of your physician or other qualified healthcare provider.