If a loved one suffering from addiction is out of control, it's a natural to desire to want to intervene and save them. However, when planning and facilitating an intervention, it's important to be aware of costly mistakes that can happen if they are not organized and done correctly.
Most people are familiar with the popular T.V. show "Intervention," and that may be the only exposure a family has into what an intervention looks like. The show has boasted successful statistics on their interventions, which demonstrates that if done correctly, they are a very effective way to help someone who may be struggling with drugs or alcohol.
According to Business Insider, who worked with the A&E show producers, they reported these stats from the show's subjects:
Out of a total 276 interventions, 270 subjects (98.7%) agreed to go into treatment.
Over the life of the show, only six subjects have turned down further treatment.
Of the 270 subjects that went on to treatment 151 (55%) remain clean and sober.
While these numbers are promising, interventions still need to be carefully planned out, mistake-free, and involve a professional interventionist to ensure success rates like these.
This article will break down the five most common mistakes families make during an intervention and how can these mistakes be avoided.
Not having a plan
Without proper planning for an intervention, it could turn into a nightmare quickly and as a result be a waste of time for everyone involved. Not having a plan can make for a heated confrontation that does not result in effectively getting the person into treatment.
An intervention that is planned and rehearsed in advance will help avoid the addict feeling like they are being bullied, ganged up on or shamed.
Creating a plan to identify the following will help the interaction run smoothly and avoid having this person easily overturn the intervention with manipulation or avoidance:
Who will speak and when?
What will be communicated?
How will the addicted person get to the intervention?
What happens next in terms of treatment?
Doing an intervention without an interventionist and the right people involved
Often, families are either unaware that professional interventionists exist or they forego using one because of the added cost.
While costs for interventionists may be expensive, they are a small price to pay to ensure your loved one gets into treatment at the first go and certainly is nothing compared to them losing their fight against addiction to an overdose or death.
Having a trained addiction therapist or intervention specialist involved will greatly increase the likelihood of a successful intervention as they will be prepared for anything that may come up during the process or go wrong.
Not only that but having close family members and friends present who can make an impact is critical. It's important to avoid having anyone there who may cause the person to shut down or become defensive. Surrounding them with loving family members whose opinions matter will be the most effective way to get through to them.
Making requests to get help without set consequences
It's very common for a person with a substance abuse problem to try to negotiate, bargain or make partial agreements when it comes to getting help for their problems. It is very important to go into an intervention with an outline of consequences you will be ready to implement should they refuse to go to treatment.
Beware of them making suggestions to detox at home instead of medical detox or attending Alcohol Anonymous or Narcotics Anonymous meetings instead of going into an inpatient drug treatment program.
Going into the intervention, you must be prepared to exercise serious and stern consequences, so they understand the magnitude of what is being offered to them.
Not being prepared with detailed treatment options
This component is crucial. After all, the entire point of doing an intervention is to successfully get the person into treatment. Having a detailed summary of the treatment options available is important.
Doing specific research to know the costs, program routes such as inpatient or outpatient, and being able to answer an objections or concerns raised will show your loved one that you are fully prepared and mean business.
In this step, and depending on where the treatment facility may be located, it's also good to have logistics such as travel and flights ready in advance as well.
Having a clear path and plan of action for moving forward as the intervention concludes will help increase the chances of your loved one accepting help and getting into a substance abuse program that can change the course of their life.
Getting Help
If you are considering an intervention for a loved one, you do not have to do it alone and should reach out for support. Contact us today for more information on how to stage an intervention, how to find an interventionist in your area, and treatment options available to get your loved ones into recovery.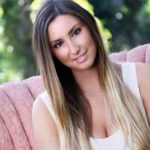 By – Carly Benson
With over 11 years of recovery under her belt from alcohol and cocaine, Carly Benson has become a faithful believer in miracles, a writer and a person living a mindfully alcohol-free lifestyle.
Read more
Sources
---
Here's why reality show 'Intervention' has a higher success rate than most rehab programs, Business Insider, Jethro Nededog, <http://www.businessinsider.com/ae-intervention-success-rate-data-2015-8> August 2015
What is the out of pocket cost for a professionally done intervention, The National Intervention Association, <http://nationalinterventionassociation.com/intervention_cost.php>
Medical Disclaimer
The Recovery Village aims to improve the quality of life for people struggling with a substance use or mental health disorder with fact-based content about the nature of behavioral health conditions, treatment options and their related outcomes. We publish material that is researched, cited, edited and reviewed by licensed medical professionals. The information we provide is not intended to be a substitute for professional medical advice, diagnosis or treatment. It should not be used in place of the advice of your physician or other qualified healthcare provider.