A person's addiction does not just affect their own life — it can easily impact family members, friends, loved ones, communities, employers, educators and many others. A career in addiction treatment involves taking on the role of a carer, educator, supporter and advocate. If you're interested in creating lasting change in the lives of those you serve, pursuing a path in addiction treatment and recovery is a fulfilling way to do so.
Why Addiction Specialists Are More Important Now Than Ever
Central Florida has been in the midst of an opioid epidemic for years, and the nature of the ongoing COVID-19 pandemic has only worsened the situation. Studies show that drug and alcohol use has risen due to the pandemic's isolating and stressful effects, which may lead to increased rates of addiction. Further, the collision of the opioid crisis and the COVID-19 pandemic caused opioid overdoses to jump 70% from June 2019 to June 2020.
Florida residents are in need of accessible recovery programs, which means that addiction professionals will become increasingly important in the coming months and years.
Why Current Referral Processes Fail Central Florida Residents
When it comes to getting help for addiction, every second counts. Unfortunately, many factors can completely derail the process of finding and attending treatment. Low-cost or free clinics often have long waitlists, and they're typically unable to offer the full continuum of care that most people with addiction require. There can also be a lack of aftercare support, which is problematic because the most difficult parts of recovery often occur during the early days and weeks following treatment.
Residents may also be unaware of the different resources available to them, or they may not understand why addiction treatment is so important for their well-being. There's still a stigma attached to addiction, even though it's a chronic disease similar to conditions like diabetes or asthma. They may fear that, by reaching out for help, they'll face negative consequences.
How Substance Abuse Counselors and Addiction Treatment Providers Are Making a Difference in Central Florida
Though there is a treatment gap in Florida and many other states, recovery centers in the state are working hard to raise awareness and offer affordable, effective services. Here are a few ways that addiction professionals at Orlando Recovery Center and similar facilities are providing the community with life-saving resources.
Substance Abuse Prevention and Education
Addiction specialists help raise awareness about recovery resources, educate communities about the realities of addiction and provide information about local treatment and prevention services. Our community outreach team works throughout the Central Florida region to teach people about the different treatment options and tools available to them.
Crisis Management
Specialists may help provide harm prevention services, such as needle exchanges and fentanyl test kits, to help reduce some of the health risks that substance use carries. They may also refer people to naloxone clinics to help reduce cravings, provide case management to clients and offer support during difficult situations or other life crises.
Support for Employers, Schools, Family and Friends
Addiction specialists may go to schools, employers and other organizations to help implement substance-related policies. Additionally, they often educate employees and students about the risks of substance use and addiction, as well as what to do when someone is struggling with a drug or alcohol concern. Specialists also work with the friends and family of clients to help them better understand how they can support their addicted loved one.
Diagnosis and Treatment of Substance Abuse Disorders
Medical professionals who work in addiction treatment can diagnose and create a treatment plan for substance use disorders. They can also prescribe maintenance medication, such as buprenorphine or naloxone, to help reduce cravings and make the recovery process easier to manage. Mental health professionals then work with clients to help them understand and address the underlying causes of their addiction, which helps improve recovery outcomes.
Career Openings for Addiction Specialists at The Orlando Recovery Center
Though each position may involve different tasks and responsibilities, they all work together toward the same common goal: helping people live a happier, healthier and sober life.
If you're interested in starting a career in addiction treatment and recovery, Orlando Recovery Center has a variety of positions available. As of this blog post, some of the career opportunities we currently have open at our facility include Registered Nurse RN, Licensed Practice Nurse LPN, and Nurse Practitioner Psych. View the most recent available positions at our job portal website.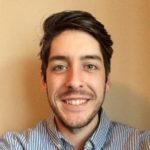 Editor – Jonathan Strum
Jonathan Strum graduated from the University of Nebraska Omaha with a Bachelor's in Communication in 2017 and has been writing professionally ever since.
Read more
Medical Disclaimer
The Recovery Village aims to improve the quality of life for people struggling with a substance use or mental health disorder with fact-based content about the nature of behavioral health conditions, treatment options and their related outcomes. We publish material that is researched, cited, edited and reviewed by licensed medical professionals. The information we provide is not intended to be a substitute for professional medical advice, diagnosis or treatment. It should not be used in place of the advice of your physician or other qualified healthcare provider.