Drug and Alcohol Rehab Near Altamonte Springs, FL
By The Orlando Recovery Center
Editor Abby Doty
Last Updated: May 9, 2023
Editorial Policy | Research Policy
Orlando Recovery Center offers a continuum of personalized care in a safe, comfortable environment for anyone looking at drug and alcohol rehab programs near Altamonte Springs.
Getting Help for Addiction in Altamonte Springs, FL
Drug and alcohol addiction is a chronic but treatable disease with the appropriate care. Addiction treatment for drugs or alcohol should be evidence-based and personalized to each client. An effective rehab program will also take into account the whole person and not just their addiction. At Orlando Recovery Center, our treatment team, led by medical professionals and compassionate staff, works with you and your specific needs.
Drug and Alcohol Abuse in Altamonte Springs, FL
As overdoses in Florida have exponentially increased, the Florida Department of Health and other state agencies are working to address this emergency health and public safety issue. Substances frequently involved in overdoses include fentanyl, heroin, other opioids and stimulants. Drug poisoning is the state's leading cause of injury deaths, and in 2021, there were 8,093 overdose deaths in Florida.
Treatment Programs at Orlando Recovery Center
At Orlando Recovery Center, we take a patient-centric approach to addiction treatment. We provide medical tools and support so you can begin your recovery without drugs and alcohol. Treatment plans are personalized to your unique goals and needs, and we offer dual diagnosis care for co-occurring mental health conditions.
As part of a continuum of care, we offer programs of varying intensity. Our inpatient, partial hospitalization and intensive outpatient programs all include living onsite at the facility for a period of time. Several levels of treatment are provided at Orlando Recovery Center, with outpatient treatment taking place at the Maitland outpatient center nearby. Orlando Recovery Center is also part of the VA Community Care Network, improving accessibility to treatment for veterans enrolled in VA healthcare.
Paying For Rehab in Altamonte Springs
We believe that addiction treatment should be accessible to as many people as possible. At Orlando Recovery Center, we accept a range of insurance plans. You can check your insurance benefits online or contact us by phone. Our Recovery Advocates can then help you identify the next steps. The Affordable Care Act requires that most insurance plans fully or partially cover substance use disorder treatment. The coverage amount depends on the provider and other individual factors. There are also non-insurance payment options available.
Traveling to Our Facility
Orlando Recovery Center is conveniently located near Altamonte Springs. The center is around 20 minutes by car. When needed, our team can help arrange travel and other logistics so you can begin your treatment journey.
About Our Facility
Orlando Recovery Center is tranquil and relaxing, with recreational facilities for all patients, as well as weekly off-site activities for some levels of care. Our 93-bed facility offers:
Two fully equipped gyms
Basketball courts
Heated pool
Sand volleyball
Squash
Pickleball courts
Ping pong tables
Yoga therapy
Art therapy
Music therapy
Walking trails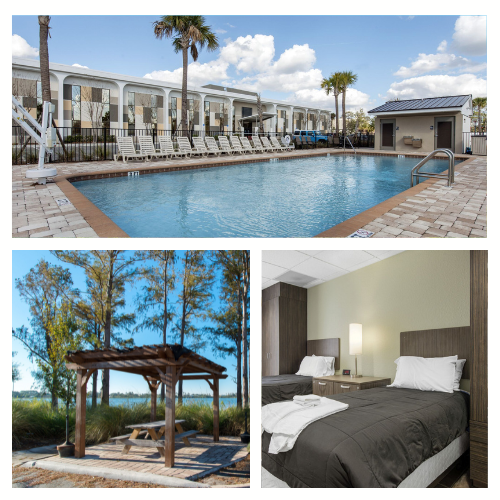 Why Choose Orlando Recovery Center?
Orlando Recovery Center is part of Advanced Recovery Systems, a nationwide network of addiction treatment centers. Since 2013, we've helped tens of thousands of people regain control over their lives by overcoming addiction. Our treatment programs are guided by research and evidence and implemented by experts who are passionate about what they do. We believe that anyone can recover from the disease of addiction with the appropriate treatment.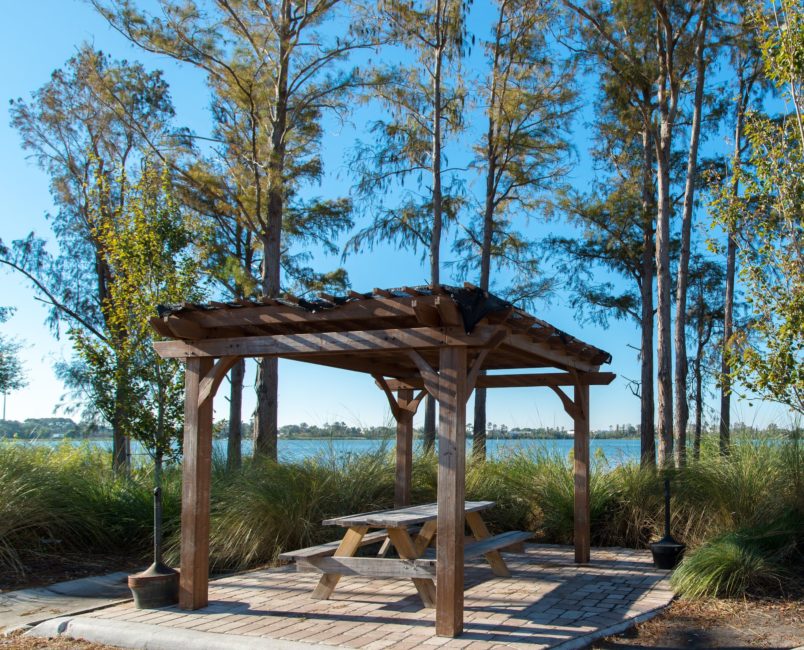 Ready To Start Your Recovery?
Our Recovery Advocates are here to answer any questions, verify your insurance benefits, and find the best treatment path that fits your needs.