Drug and Alcohol Rehab Near Celebration, FL
By The Orlando Recovery Center
Editor Abby Doty
Last Updated: May 9, 2023
Editorial Policy | Research Policy
Begin Lifelong Recovery at Orlando Recovery Center
Getting Help for Addiction in Celebration, FL
There is no one-size-fits-all solution when it comes to addiction treatment. That is why finding a treatment facility providing individualized, evidence-based care is a crucial first step to recovery. At Orlando Recovery Center, we offer comprehensive care that will meet each client's needs. Our 92-bed treatment facility just outside downtown Orlando makes treatment accessible for local and out-of-state clients. 
Drug and Alcohol Abuse in Celebration, FL
Osceola County, where Celebration, FL, is located, has been significantly impacted by drug and alcohol abuse. In 2021: 
117 Osceola County residents died of accidental drug overdose.
Osceola County reported a drug overdose death rate of 28.9 per 100,000 people.
Osceola County ranked in the top 20 for highest number of drug overdoses in the state.
Treatment Programs at Orlando Recovery Center
At Orlando Recovery Center, we provide a full continuum of care designed to help clients reach the root of their addiction. Our treatment programs allow us to reach clients at every stage of recovery. Programs include: 
Paying for Rehab in Celebration, FL
Addiction treatment costs can vary depending on the type and length of your treatment program. Most health insurance providers will cover some or all of the cost of addiction treatment. Orlando Recovery Center also offers private payment plans for clients without insurance. Contact us today to learn more about what your insurance provider may cover.
Traveling to Our Facility
Orlando Recovery Center is 17 miles west of Celebration, FL, which is about a 30-minute drive. It is also a short 20-minute drive from the Orlando International Airport (MCO), making it a convenient location for both local and out-of-state clients. Orlando Recovery Center offers travel assistance to clients when appropriate. 
About Our Facility
Our goal at Orlando Recovery Center is to make recovery as comfortable and healing as possible. This is why our facility is designed to support clients on their recovery journey and set them up for post-rehab success. Our facility offers comfortable living spaces and features various amenities that promote self-growth and well-being, including:
A fully equipped gym
Yoga
Basketball court
Pool
Sand volleyball
Art activities
Life-skills therapy
Recreation room
Board games, cornhole, video games
Offsite activities for intensive outpatient care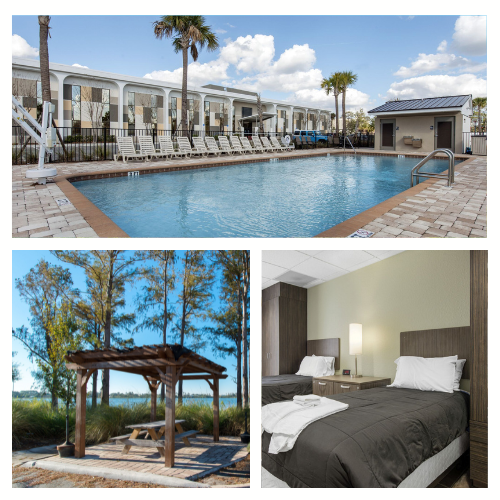 Why Choose Orlando Recovery Center?
When faced with addiction, a treatment facility is the best place to turn. Orlando Recovery Center has worked tirelessly since opening its doors in 2013 to help people overcome addiction and regain control of their lives. 
You can begin your recovery journey here with the help of our physician-led staff and a full continuum of personalized, evidence-based care. Our treatment plans also feature dual diagnosis care for co-occurring disorders and medication-assisted treatment when appropriate.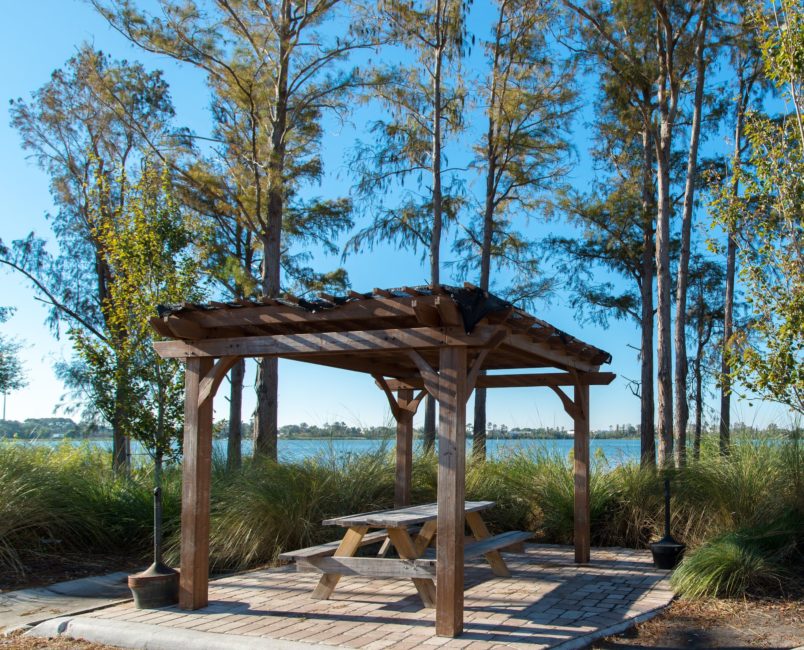 Ready To Start Your Recovery?
Our Recovery Advocates are here to answer any questions, verify your insurance benefits, and find the best treatment path that fits your needs.