If you're looking for an addiction treatment program, it can be overwhelming trying to figure out the right program for your exact needs. When it comes to addiction treatment programs, there are two main types of programs you'll find in your search: inpatient and outpatient. Both types of treatment can provide you or a loved one with the support needed to achieve long-term recovery.
While both are highly effective forms of treatment, what's best for you depends on a number of different factors. Here, we break down the differences between inpatient and outpatient addiction treatment programs.
Inpatient Treatment
The main characteristic of inpatient treatment, also known as residential treatment, is that the patient is required to check into a facility and remain there for the entire length of the program, which can range anywhere from 28 to 90 days (or longer in some cases).
Inpatient treatment is ideal for those who may have several unsuccessful attempts in other programs or who have relapsed after completing outpatient treatment. Patients who will go through detox due to withdrawal can benefit from residential programs where there is a medical team to monitor and treat any physical symptoms that arise.
Patients who take advantage of inpatient addiction treatment have access to therapy on a daily basis and usually see a therapist at least once a day in an individual and group setting. Additionally, patients who choose inpatient treatment have the benefit of interacting with other people who are recovering from similar addictions. This allows them to feel less isolated, which can help them overcome their addiction.
Outpatient Treatment
Outpatient treatment programs, on the other hand, provide more freedom and allow you to uphold daily commitments with family, work, and school. Patients are able to continue with their regular life on a daily basis, and treatment is done through a series of appointments at regular intervals.
As with inpatient treatment, outpatient treatment programs offer individual and group counseling and often put an emphasis on attending 12-step or other sober support group meetings. Additionally, outpatient treatment programs tend to cost less because you're not paying for room and board.
Choosing the Right Type of Treatment
Deciding which treatment program is right for you or your loved one isn't an easy choice, and it's not one that should be made lightly. Choosing the right program will give you the best chance at long-term recovery. Here are a few things to consider when weighing your options:
Is this your first time entering an addiction treatment program? If so, an outpatient program might be a good fit. If you've already tried an outpatient program and have since experienced a relapse, it may be beneficial to try an inpatient program.
Do you need detoxification or stabilization? If you have used a significant amount of substances for an extended period of time, you may need medical care to help you detox safely. In this case, inpatient treatment is your best option because you'll be surrounded by medical professionals around the clock.
Do you have a strong support network that will help prevent you from relapsing? Many people recovering from drug or alcohol addiction find their recovery more effective with regular support from family, friends, and groups. Outpatient treatment allows you to spend time with your support system while still getting the treatment you need for your addiction.
Are you exposed to drugs or alcohol on a regular basis? If, on the other hand, you find yourself to be in a toxic environment surrounded by drugs and/or alcohol, inpatient treatment is often the better choice because it gets you away from these triggers.
Every person is different, and there's no one-size-fits-all solution when it comes to addiction treatment programs. Determining the right treatment program for you depends on a number of different factors, and the best thing you can do is to meet with a trusted healthcare professional to go over your options. Making the decision to receive treatment isn't always an easy one, but it's one of the most important steps you can take for your recovery.
Ready to start the road to recovery? Contact the Orlando Recovery Center by calling 855.757.2191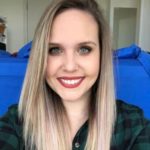 By – Christina Bockisch
Christina Bockisch uses her personal experiences managing her mental health to help people realize they're not alone and to know that their story matters.
Read more
Medical Disclaimer
The Recovery Village aims to improve the quality of life for people struggling with a substance use or mental health disorder with fact-based content about the nature of behavioral health conditions, treatment options and their related outcomes. We publish material that is researched, cited, edited and reviewed by licensed medical professionals. The information we provide is not intended to be a substitute for professional medical advice, diagnosis or treatment. It should not be used in place of the advice of your physician or other qualified healthcare provider.