Millions of people struggle with addiction and mental health disorders each year, but only a small amount receive treatment. In 2019, 20.4 million Americans aged 12 or older had a substance use disorder. However, only 4.2 million received any type of addiction treatment. Additionally, 13.3 million adults with a mental health condition believed there were unmet needs for mental health care services.
The COVID-19 pandemic continues to impact mental health and substance use rates throughout the country, meaning recovery resources are more important than ever. The pandemic's silver lining is that treatment services are becoming increasingly accessible thanks to the emergence of easy-to-use telehealth services.
Change Leads to Evolution
Telecommunication has always been a crucial component of many businesses. Resources like video conferencing, chat services and social media help them stay connected internally and with customers. Because employees in the office can easily transmit viruses to one another, many companies quickly transitioned to remote work when the pandemic began. In October, nearly one-fifth of American employees were working remotely due to COVID-19.
In a similar effort to reduce person-to-person contact, many health organizations began bolstering telehealth services. Several laws have also been passed to reduce telehealth restrictions and make virtual services more likely to be covered by health insurance providers throughout the pandemic. The result is that care is easier to access, as people can receive life-saving treatment from the comfort of their homes.
Why Teletherapy and Online Support Groups Are Important Now and Going Forward
Thanks to teletherapy, many Americans have begun addiction recovery and mental health treatment, even amid a dangerous pandemic. Telehealth is especially important now, as it can help people feel more comfortable than they would at a treatment facility with others. Beyond the pandemic, telehealth services give people in remote locations or have difficulty traveling access to care.
Recovery support groups like SMART Recovery and Alcoholics Anonymous have also moved to virtual services, allowing people to continue their ongoing schedule of recovery meetings. These groups are important for many people in recovery, as they allow members to stay committed by finding support, sharing stories, following a routine and fostering a sense of community.
Teletherapy Options & Online Recovery Meetings
Teletherapy services, such as the ones provided by Orlando Recovery Center, connect clients to licensed therapists and counselors who specialize in addiction treatment. A large part of the addiction treatment process revolves around ongoing therapy in individual and group sessions. People who attend therapy remotely receive the same care they'd find through in-person sessions, but this form of therapy takes place virtually. Our telehealth professionals are also able to provide medication-assisted treatment if necessary.
Many people in long-term recovery also use addiction support groups as a way to help maintain sobriety. Because of in-person capacity limits imposed by health guidelines, many support groups have made the transition to virtual meetings for the time being. As a way to help foster ongoing support, Orlando Recovery Center allows groups to use our online chat rooms for recovery meetings. These rooms are free, private and confidential spaces where groups can meet virtually and communicate without gathering in person.
Moving Forward Online or In Person
The pandemic brought telecommunications and remote health care to the forefront, and many believe these virtual services are the way of the future. Telehealth is a flexible, convenient option that has allowed many people to receive health care they otherwise wouldn't. While telehealth services do not work for everyone, many hope these options will remain available even after the pandemic has ended.
If you or a loved one are struggling with addiction or a co-occurring mental health disorder, Orlando Recovery Center is here to help. Contact us today to learn more about treatment plans and programs that can work well for your needs.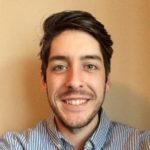 Editor – Jonathan Strum
Jonathan Strum graduated from the University of Nebraska Omaha with a Bachelor's in Communication in 2017 and has been writing professionally ever since.
Read more
Medical Disclaimer
The Recovery Village aims to improve the quality of life for people struggling with a substance use or mental health disorder with fact-based content about the nature of behavioral health conditions, treatment options and their related outcomes. We publish material that is researched, cited, edited and reviewed by licensed medical professionals. The information we provide is not intended to be a substitute for professional medical advice, diagnosis or treatment. It should not be used in place of the advice of your physician or other qualified healthcare provider.