With substance abuse on the rise, drug rehab has become a vital component to people getting the help they need.
According to the Substance Abuse and Mental Health Services Administration, a national survey was completed in 2013 that shed some light on our country's growing drug abuse epidemic. The results found:
An estimated 21.6 million persons aged 12 or older were classified with substance dependence or abuse in the past year.
In that same year, 22.7 million persons aged 12 or older needed treatment for an illicit drug or alcohol use problem.
Of these, only 2.5 million received treatment at a specialty facility.
Thus, leaving 20.2 million persons, equal to 7.7 percent of the population aged 12 or older, who needed treatment for an illicit drug or alcohol use problem but did not receive treatment at a specialty facility.
For someone considering addiction treatment options, most will wonder what an average day looks like during a rehab treatment program and what to expect. Understanding what happens during rehab can help ease anxiety and encourage someone to take a step forward into a program.
Although rehabilitation treatment programs differ among facilities, most programs follow a standard set of practices and therapies. This article will provide insight for someone exploring the possibility of enrolling into rehab while uncovering the question so many people have about what you do in drug rehab.
What Does Drug Rehab Do?
It offers a space for substance abusers to come to receive orderly and structured activities and therapy to help them regain control of their life. Drug rehab creates a protected and supportive environment to foster recovery and healing while helping people understand how to live a life in recovery and to deal with root issues that cause their addictive behaviors.
How Does Drug Rehab Help Addicts?
The goal of treatment centers is to help people develop new and healthier habits to build routines into their daily lives, which they will take with them as they leave treatment. Not only that, but it provides a safe environment for patients to meet with medical professionals and support groups as they work through the underlying behaviors, emotions, and patterns that fuel their addictions at the core.
What Is The Drug Rehabilitation Process?
Each facility is different on their specific process flow. However, almost all treatment facilities follow a similar framework of activities. For the most part, a typical day in drug rehab will include the following:
Education
Most rehabs put significant emphasis on educating their patients about the science of addiction. It's important for a person with substance abuse or dependency to understand why they are the way they are. Breaking down how addiction affects the brain helps people understand their brains don't function the same way others do when it comes to substances.
Therapies
During treatment, therapy is used to pinpoint people, problems, and environments that may have powered the abuse of drugs to begin with. Cognitive Behavioral Therapy (CBT) is an effective method used to identify triggers and behavioral responses to triggers in an effort to provide new tools and alternative responses. Other therapies may include anger management, stress management, coping skills and grief counseling. Family therapy is also highly encouraged and supported as addiction affects the entire family unit causing a range of issues such as resentments, codependency, enabling and anger.
Support Groups
Making peer connections and realizing you are not alone in your addictions is one of the most rewarding parts about rehab. By sharing personal stories with other group members and developing a better sense of fellowship, emotional healing becomes available and possible. Often these groups follow a 12-step meeting approach like Narcotics Anonymous.
Alternative Therapy
This type of work will include art therapy, yoga, meditation, regular exercise, and dance therapy.
Nutritional Support
Most people who arrive into rehabilitation are malnourished and in a poor state of health, so providing nutritional support can help them repair deficiencies and leave treatment understanding their body's needs. An article published by Narconon stated that rehab programs including a nutritional component had a 60%-80% success rate in helping people stay sober.
Aftercare Planning
Life skills training is imperative in treatment as when a person leaves they may be feeling great, but life will undoubtedly test them in the days and months following drug treatment. Understanding how to navigate and manage life's stressors and integrate back into their normal lives is a critical component that must be incorporated in addition to 12-step meetings. Fifty percent to eighty percent of people sent to Alcoholics Anonymous from treatment drop out within a year, a statistic reported by Time Magazine, demonstrating that Alcoholics Anonymous or Narcotics Anonymous alone is not a viable plan for aftercare.
Getting Help
Having a better understanding of what to expect is a great place to begin treatment. We are here to help you take the first step to confronting your addiction. Contact us today to learn more about our treatment programs and to move forward towards your recovery.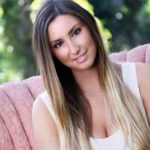 By – Carly Benson
With over 11 years of recovery under her belt from alcohol and cocaine, Carly Benson has become a faithful believer in miracles, a writer and a person living a mindfully alcohol-free lifestyle.
Read more
Sources
---
National Survey on Drug Use and Health, SAMHSA, <http://www.samhsa.gov/data/sites/default/files/NSDUHresultsPDFWHTML2013/Web/NSDUHresults2013.pdf>, 2013
Ten Questions You Should Ask Before Choosing A Rehab, Narconon, <http://www.narconon.org/drug-rehab/questions.html>
Q&A: What Really Goes On In Drug Rehabs, Time Magazine, <http://healthland.time.com/2013/02/15/qa-what-really-goes-on-in-drug-rehabs/>, February 2013
Medical Disclaimer
The Recovery Village aims to improve the quality of life for people struggling with a substance use or mental health disorder with fact-based content about the nature of behavioral health conditions, treatment options and their related outcomes. We publish material that is researched, cited, edited and reviewed by licensed medical professionals. The information we provide is not intended to be a substitute for professional medical advice, diagnosis or treatment. It should not be used in place of the advice of your physician or other qualified healthcare provider.