Cocaine nose is an informal term for any damage caused to the nose by cocaine. This can include symptoms like stuffiness and nosebleeds but can also include severe deformities of the nose. Cocaine nose typically only occurs in people who use cocaine heavily or over prolonged periods of time.
Why Do People Snort Cocaine?
Cocaine is used in many ways and can be eaten, injected or inhaled. However, snorting is the most popular method of using cocaine. This is due to the fact that snorting cocaine is a fast and easy way of getting high on it. Other ways of rapidly getting high on cocaine, such as inhaling it or injecting it, are more complex and cumbersome. Additionally, it can be safer to snort cocaine than to inhale or inject it.
What Does Cocaine Do to Your Nose?
In the short term, cocaine can be irritating to the nose. Any foreign substance in the nose causes irritation; cocaine and any contaminants within it contribute to this irritation, leading to dryness and stuffiness.
Over time, however, cocaine has effects that are much more serious. Cocaine causes constriction of blood vessels in the nose when it is used, which is unlikely to be serious when the drug is used once. However, cocaine causes decreased blood supply to the lining of the nose when used repeatedly. This causes the lining of the nose to become more fragile and prone to damage. In severe cases, it can affect more than just the lining of the nose and cause decreased circulation to the internal tissues of the nose, ultimately making them die and rot.
Other Long-Term Effects of Cocaine on the Nose
Besides the major effects of cocaine on the nose, there are also other long-term effects that can occur. Most of these are related to tissue in the nose dying, rotting and coming off as blood supply is restricted. Other long-term effects of cocaine on the nose can include:
Pain
Foul odors
Loss of smell
Lung infections
Snoring
Nasal blockages
Dryness in the nose
Because most of the problems that cocaine causes in the nose are related to one thing (decreased circulation), many of these symptoms will occur together.
How To Heal Your Nose From Cocaine Damage
The first and most important step in healing your nose from cocaine damage is to stop using cocaine. Trying to heal your nose while still using cocaine is like trying to put out a fire while pouring gas on it. The nose can only begin to heal when cocaine use is stopped.
While the nose may heal on its own if the damage is minor, many of the more severe nose defects caused by cocaine will require more advanced treatment. Nose deformities can require plastic surgery to restore the nose to its normal shape and function.
Finding Treatment for Cocaine Addiction in Orlando, FL
The best way to avoid or heal damage caused by cocaine use is to stop using cocaine. However, this can often be easier said than done, especially if an addiction has developed. Many people benefit from professional rehabilitation.
If you or a loved one is struggling to stop using cocaine, Orlando Recovery Center is here to help. We offer medical detox services to make withdrawal safer and more comfortable, and our cocaine rehab treatment options provide the tools needed for long-term success. With offsite activities, yoga, art therapy and many other amenities, our clients are able to begin the healing journey in a calm, supportive environment that fosters lifelong recovery. Contact us today to learn more about cocaine addiction treatment programs that can work well for your situation.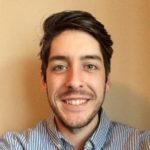 Editor – Jonathan Strum
Jonathan Strum graduated from the University of Nebraska Omaha with a Bachelor's in Communication in 2017 and has been writing professionally ever since.
Read more
Medically Reviewed By – Benjamin Caleb Williams, RN
Benjamin Caleb Williams is a board-certified Emergency Nurse with several years of clinical experience, including supervisory roles within the ICU and ER settings.
Read more
Sources
---
U.S. National Library of Medicine. "Cocaine." MedlinePlus, April 21, 2016. Accessed July 2, 2022.
National Institute on Drug Abuse. "How is cocaine used?" May 2016. Accessed July 3, 2022.
Lieberman, Phillip L. "Patient education: Nonallergic rhinitis […] (Beyond the Basics)." UpToDate, May 24, 2021. Accessed July 2, 2022.
Richards, John R.; Laurin, Erik G.; et al. "Acute Toxicity from Topical Cocaine for […]tment with Labetalol." Journal of Emergency Medicine, March 2017. Accessed July 2, 2022.
Downs, Brian W.; Sauder, Haley M. "Septal Perforation." StatPearls, May 1, 2022. Accessed July 2, 2022.
Vartanian, A. John. "Saddle Nose Rhinoplasty." Medscape, July 16, 2020. Accessed July 2, 2022.
Villa, Peter D. "Midfacial Complications of Prolonged Cocaine Snort." Canadian Dental Association, 1999. Accessed July 2, 2022.
U.S. National Library of Medicine. "Sepsis." MedlinePlus, June 20, 2021. Accessed July 2, 2022.
Trimarchi, M.; Bondi, S.; & et al. "Palate perforation differentiates cocain[…]is with polyangiitis." ACTA Otorhinolaryngologica Italica, August 2017. Accessed July 2, 2022.Plastic Surgery Chicago. "Cocaine Nose." Accessed July 2, 2022.
Medical Disclaimer
The Recovery Village aims to improve the quality of life for people struggling with a substance use or mental health disorder with fact-based content about the nature of behavioral health conditions, treatment options and their related outcomes. We publish material that is researched, cited, edited and reviewed by licensed medical professionals. The information we provide is not intended to be a substitute for professional medical advice, diagnosis or treatment. It should not be used in place of the advice of your physician or other qualified healthcare provider.