According to a 2017–2019 SAMHSA study, alcohol abuse and addiction are serious problems for 4.2% of Floridians. Fortunately, there are local assessment and treatment options at Orlando Recovery Center. The experienced professionals at ORC provide evidence-based treatment based on individuals' specific needs, and this bodes well for long-term success.
Alcohol Rehab at the Orlando Recovery Center
Orlando Recovery Center offers evidence-based treatment modalities in a comfortable, supportive environment. The 93-bed facility offers yoga, a swimming area, volleyball, exercise facility and many other wellness-oriented activities. Alcohol addiction treatment includes individual and group work, as well as family and couples therapy. Detoxification support, life skills, case management services and even nutritional and dietary counseling are available. Orlando Recovery Center offers a comprehensive program of support for recovery and healing. If you or a loved one live in Florida and would benefit from the support of a licensed treatment facility, reach out today to find out how we can help.
The Alcohol Addiction Treatment Process
Treatment options usually begin with a professional medical detox. During a medical detox, clients are monitored to ensure they are safe and comfortable. This is especially important with alcohol addiction because of the life-threatening withdrawal effects that detoxing from alcohol can cause. Once someone completes a full alcohol detox, they can begin receiving treatment at an accredited Orlando drug rehab facility. Treatment options include inpatient alcohol rehab and outpatient alcohol rehab.
The Components of an Effective Treatment Program:
24/7 Support
Evidence-based treatment modalities
Individual, group and family treatment options
Psychoeducation about addiction
Instruction and practice for healthy coping strategies
Medication-Assisted Treatment (MAT) when applicable
Supportive transition and aftercare plan following treatment
Knowing When It's Time to Seek Help
Signs of alcohol addiction can include:
Being secretive about drinking
Being unable to limit drinking, even when you intend to
Having a high tolerance for alcohol and needing more of it to feel the same effects
Missing commitments because of drinking or the effects of drinking (like having a hangover)
Making excuses for drinking
Continuing to drink even when there are negative consequences that develop
Withdrawal symptoms upon stopping alcohol use
As someone's alcohol abuse becomes more problematic, physical symptoms may start to occur. These can include intense alcohol cravings and withdrawal symptoms when they're not drinking. Alcohol withdrawal symptoms can include shaking, nausea and vomiting. Other physical signs of an alcohol problem include tremors the morning after drinking and blacking out during drinking.
Sometimes people question if they are misusing alcohol. There are certain questions you can ask yourself. For example, do you feel guilty about your drinking? Do you feel that you need to drink more to get the effects you desire from alcohol? Other questions to consider include whether it would benefit you to cut back on drinking and whether you experience changes in mood or behavior when you're drinking.
Benefits of Our Treatment Programs
Orlando Recovery Center offers a comprehensive, state-of-the-art facility that combines effective treatment modalities with modern amenities to help residents experience success. Our residential setting, dual diagnosis treatments for co-occurring disorders and personalized treatment approach ensure that clients' needs are met while maintaining comfort and dignity. ORC's high success rates are a testament to our caring, supportive staff and focus on patient wellness.
What Our Patients Have to Say
Alcohol Abuse Facts and Statistics in Florida
What Makes Alcohol So Addictive?
When someone first drinks alcohol, it can create pleasurable feelings or a sense of relaxation. Alcohol is a central nervous system depressant, so it slows many of the body's main functions.
When someone regularly abuses alcohol, it can change the chemistry of their brain. Alcohol affects specific neurotransmitters in the brain, like GABA. Over time, with repeated exposures, these become ongoing changes, even outside of alcohol use. Eventually, the longer someone drinks, the less pleasurable feelings they get from alcohol. However, they will continue to drink because their body and brain are dependent on it.
There are certain risk factors that can raise the likelihood of becoming addicted to alcohol:
Heavy alcohol use: having more than 14 drinks a week or four per day as a male, or more than seven drinks a week or three per day as a female
Binge drinking: drinking five or more drinks for men or four or more drinks for women in two hours
Drinking before the age of 15
Having a parent with an alcohol use disorder
Having a mental health problem like anxiety or depression
Having a history of trauma
Knowing when to seek help for alcohol abuse or addiction is not easy, but your first steps toward recovery are only a phone call away. Orlando Recovery Center takes a multidisciplinary approach, offering comprehensive, evidence-based treatment to support each client as a whole, not just their addiction.
You Might Be Interested In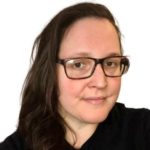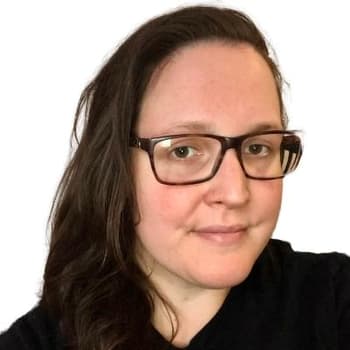 Editor – Erica Weiman
Erica Weiman graduated from Pace University in 2014 with a master's in Publishing and has been writing and editing ever since.
Read more
Medically Reviewed By – Paula Holmes, LCSW
Paula Holmes is a licensed clinical social worker, psychotherapist and freelance writer who lives and works in midcoast Maine. She received her master's degree in Social Work in 2008 from the University of Maine.
Read more
Medical Disclaimer
The Recovery Village aims to improve the quality of life for people struggling with a substance use or mental health disorder with fact-based content about the nature of behavioral health conditions, treatment options and their related outcomes. We publish material that is researched, cited, edited and reviewed by licensed medical professionals. The information we provide is not intended to be a substitute for professional medical advice, diagnosis or treatment. It should not be used in place of the advice of your physician or other qualified healthcare provider.