If you are in an immediate emergency, call 911. If you are looking for more information on substance abuse treatment and it is not a medical emergency, call our 24/7 Cocaine Helpline at 833-662-1020.
Cocaine is a highly addictive stimulant drug that contributes to thousands of deaths in Florida each year. Because the drug is so potent, it can be difficult to recover from cocaine addiction alone. Fortunately, there are many treatment options available in Orlando and throughout the state.
Cocaine addiction treatment typically begins with a detox program to help clients cope with uncomfortable withdrawal symptoms. However, detox is just the first step in the recovery process. After detox, it is important to transition to an ongoing treatment program that provides behavioral interventions.
After undergoing an Orlando detox program, many clients transition into a residential treatment setting. In residential treatment, clients receive around-the-clock care and participate in a variety of programs, including individual and group counseling and therapeutic activities.
When looking for treatment options in Orlando, it is important to select a comprehensive program that addresses all the issues surrounding cocaine addiction. Drug addiction causes lasting changes in the brain, leading people to compulsively seek out their drug of choice. It is also linked to social and environmental problems, including relationship difficulties, job loss and lack of housing. Treatment for cocaine addiction must address these concerns as well as other co-occurring mental health disorders that might be present.
Inpatient Cocaine Addiction Treatment
Inpatient rehab programs provide positive environments where the patients can avoid relationships, situations and settings that contributed to their cocaine use. Clients live on-site at the facility while receiving treatment, which allows them to focus solely on their recovery.
Orlando inpatient programs can help people live a healthier life without relying on harmful substances like cocaine. While in inpatient treatment, clients have access to services like:
Outpatient Cocaine Addiction Treatment
Once a person completes an inpatient treatment program, they often transition to outpatient care for ongoing support. In some cases, a person may transition directly from detox to an outpatient cocaine treatment program. However, this is typically only recommended for people who have less severe cocaine addictions, sufficient support at home and a safe living environment.
Like inpatient rehab, outpatient care typically involves a variety of services, including mental health counseling and support groups. The difference between inpatient and outpatient cocaine treatment is that those receiving outpatient care continue to live at home and visit a clinic or treatment center for services. Outpatient services provide an additional layer of support while clients are living in the community and becoming more stable in their recovery.
Cocaine Addiction Treatment Centers in Orlando
There are thousands of treatment centers in the country, but finding the one that fits your specific needs is important. If you are looking for help, it is beneficial to find a center that offers treatment for cocaine addiction as well as co-occurring mental health conditions. Mental health treatment can be especially important for people living with a cocaine addiction, as around 50% of those who struggle with addiction also face mental health concerns at some point in their lives.
If you're seeking quality care for cocaine addiction and co-occurring mental health disorders, the Orlando Recovery Center can help. Our facility provides cocaine addiction rehab programs with the staff and resources necessary to treat both addiction and mental illness. We offer comprehensive addiction treatment programs, including medical detox, inpatient care, partial hospitalization services, outpatient care and long-term aftercare. Located just outside of downtown Orlando, our 93-bed inpatient facility offers a variety of amenities, including lakefront views, a swimming pool, a fully equipped fitness center, a sand volleyball court and yoga therapy.
The Orlando Recovery Center is also accredited by the Joint Commission and holds membership with the National Association of Addiction Treatment Providers. With these credentials, you can feel confident that you'll receive high-quality service and care when seeking cocaine addiction treatment at one of our facilities.
Reach out now
We can help answer your questions and talk through any concerns.
How Much Does Cocaine Addiction Treatment Cost?
The cost of Orlando cocaine addiction rehab varies based on each client's needs. While many people hesitate to begin addiction treatment because of financial concerns, the reality is that the cost of continuing to use cocaine can be much higher than rehab. Beyond the cost of the drug, you may face legal fines, lost time at work and health care expenses related to the effects of drug use.
If you are living with cocaine addiction, there are options that can make treatment more affordable. The exact cost of your treatment will depend on whether you receive inpatient or outpatient care. Inpatient care will be more costly than outpatient treatment, as inpatient treatment centers provide around-the-clock care that includes housing and meals. An inpatient facility with luxurious amenities will also be more costly than a more basic facility. Costs may also vary based on your unique needs, the type of facility you choose, your length of stay and insurance coverage, among other factors.
Many people are nervous about treatment because of the possibly large medical bills, but it's important to see recovery as an investment that pays off over time. Treatment will give you tools to help improve your life and save money you were spending on illicit drugs and other habits related to your addiction.
Does Insurance Cover Cocaine Addiction Treatment?
Some or all of the cost of cocaine addiction treatment may be covered by your health insurance provider. Most inpatient rehab programs accept plans from local and national insurance providers. However, if you choose a treatment facility that does not accept your insurance, there are usually financing payment plans or other payment options available.
Insurance can offset some or all of the out-of-pocket costs associated with rehab at Orlando Recovery Center. We accept most major insurance providers to help you cover the costs of treatment. If you do not have insurance, the Orlando Recovery Center will work with you to develop a private payment plan.
Orlando Recovery Center can help you verify your insurance benefits to determine what services your plan covers. If you or someone you love is ready to get help for cocaine addiction, contact us to learn more about treatment programs that can work well for your situation.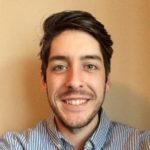 Editor – Jonathan Strum
Jonathan Strum graduated from the University of Nebraska Omaha with a Bachelor's in Communication in 2017 and has been writing professionally ever since.
Read more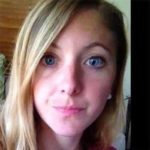 Medically Reviewed By – Jenni Jacobsen, LSW
Dr. Jenni Jacobsen is a licensed social worker through the Ohio Counselor, Social Worker and Marriage and Family Therapist Board. She has over seven years working in the social work field, working with clients with addiction-related and mental health diagnoses.
Read more
Medical Disclaimer
The Recovery Village aims to improve the quality of life for people struggling with a substance use or mental health disorder with fact-based content about the nature of behavioral health conditions, treatment options and their related outcomes. We publish material that is researched, cited, edited and reviewed by licensed medical professionals. The information we provide is not intended to be a substitute for professional medical advice, diagnosis or treatment. It should not be used in place of the advice of your physician or other qualified healthcare provider.