If you are in an immediate emergency, call 911. If you are looking for more information on substance abuse treatment and it is not a medical emergency, call our 24/7 Klonopin Helpline at 833-662-1020.
Klonopin is a benzodiazepine and Schedule IV controlled substance that can lead to misuse, addiction and physical dependence, even for those who take the medication as prescribed by a physician. If you or a loved one struggles with a Klonopin addiction, you may wonder how to come off the drug safely and further treat the disorder. Thankfully, there are many treatment programs available, including the Klonopin treatment program at the fully-accredited Orlando Recovery Center.
Klonopin Rehab at the Orlando Recovery Center
The Orlando Recovery Center, on the banks of Lake Ellenor in Orlando, Florida, offers a full spectrum of rehab services for those who struggle with Klonopin. Our facility can help you during the entire course of your Klonopin recovery, starting with detox and moving through both inpatient and outpatient rehab as well as aftercare. Our team of caring professionals takes care not only of cleansing your body of Klonopin, but your health as a whole, with our wide variety of amenities like lakefront views, exercise gym, yoga studio and swimming pool.
The Treatment Process
While there are many approaches to addiction treatment, there are two general categories that most programs can be classified into: inpatient and outpatient Klonopin addiction treatment. Different variables influence the best Klonopin treatment approach, since it depends on the unique situation:
How long has the person been misusing Klonopin? Long-term misuse often requires a higher level of care.
Is the person misusing other substances in addition to Klonopin? This may require a higher level of care.
How much Klonopin is the person regularly using?
Has the person already tried other Klonopin rehab options?
Are there underlying mental or physical health concerns or conditions that need to be addressed?
Is the person able to leave home for treatment?
Inpatient Klonopin rehab usually begins with a medical detox. During medical detox, a client can be monitored as they go through Klonopin withdrawal. Since Klonopin withdrawal can cause seizures and other dangerous symptoms, it's recommended for patients to enter a medically supervised detox.
Once detox is complete, the client can check into a residential facility for rehab. Inpatient Klonopin addiction treatment is an immersive, intensive experience. It includes different types of therapy which can occur in group or individual settings. Dual diagnosis treatment might be included as part of a program so that any co-occurring mental health conditions can be treated simultaneously.
Once someone completes an inpatient treatment program, they may then step down into a lower level of care, such as outpatient rehab or a sober living house. Outpatient rehab doesn't require as much of a commitment and it's less intensive. Patients are not required to leave their home or work responsibilities, and teletherapy may also be available. There are varying levels of intensity within outpatient rehab, including intensive outpatient programs, for example. These are more structured and require a greater time commitment than traditional outpatient rehab.
After Klonopin rehab, it is crucial to stay focused on your recovery to avoid relapse. Aftercare options, including 12-step programs and alumni groups, are important to keep your recovery going strong for life.
The Components of an Effective Treatment Program
When looking for an addiction treatment program in Orlando, it's important to find one that provides a certain level of support and care. The most effective treatment centers offer:
24/7 support throughout recovery
A full continuum of care, including detox, inpatient, outpatient and post-rehab treatment
Accreditation and licensing from established authorities
Evidence-based treatment modalities, such as cognitive behavioral therapy
Medication-assisted treatment, if necessary
Aftercare services
Knowing When It Is Time To Seek Help
Addiction is characterized as a diagnosable, treatable chronic disorder. Someone with a Klonopin use disorder will likely require some form of professional treatment. Addiction to any substance is complex; it can influence and contribute to a wide variety of physical, mental and behavioral symptoms and side effects. The complexity of addiction must be effectively integrated into treatment. Treatment can occur in different settings, last for different lengths of time and require different approaches.
Signs that someone could be addicted to a benzodiazepine like Klonopin include:
Taking larger doses of Klonopin than prescribed
Taking it more often than prescribed
Using Klonopin without a prescription
Focusing on maintaining a significant stash of Klonopin
Sacrificing other interests or commitments to use Klonopin
Doctor or pharmacy shopping to obtain multiple prescriptions
Continuing to use Klonopin even when they don't want to
Having at least one serious and failed attempt to stop using Klonopin
Continuing to use Klonopin even when they have negative physical side effects
Stealing or getting into legal trouble
Buying Klonopin illegally
Benefits of Our Treatment Programs
Located on the beautiful beachside of Lake Ellenor near downtown Orlando, the Orlando Recovery Center offers a serene, healing environment where clients can devote themselves to their recovery journey. Our campus provides a wide variety of amenities and activities, including:
Calming waterfront views
Walking paths
Yoga, art, meditation and fitness therapy
Dietary planning and nutritional counseling
Basketball and sand volleyball courts
Swimming pool
Exercise room and gymnasium
Designated smoking areas
Reach out now
We can help answer your questions and talk through any concerns.
Does Insurance Cover Rehab For Klonopin Addiction?
People are often surprised to learn that, in many cases, their health insurance will cover some or all the cost of Klonopin rehab. Coverage for addiction was significantly expanded with the implementation of the Affordable Care Act.
Insurance might not completely cover the costs of rehab. People who'd like to learn more can contact their insurance provider or a rehab facility they're interested in.
Even for people without insurance or for those people whose insurance won't cover addiction treatment, many centers will often help people and their families create workable payment plans.
How Much Does Klonopin Rehab Cost?
It's an unfortunate misconception that rehab is not within reach because of the cost. While addiction treatment can come with a financial commitment, the cost is likely much lower than the costs associated with continuing to misuse Klonopin. For example, treating a Klonopin overdose in a hospital might be much more expensive than the costs of rehab and can ultimately cost someone their life. Both medical and legal costs can quickly add up for someone suffering from Klonopin addiction.
While it's difficult to say how much Klonopin rehab costs specifically, a 30-day stay at inpatient treatment can cost at least several thousand dollars, while outpatient treatment might cost a few thousand dollars. The facility's amenities, location, whether or not detox is included, and the level of care all play a role in the cost of rehab.
Orlando Recovery Center does not want to turn anyone away due to an inability to pay for treatment. Our goal is to help you. Our intake specialists can provide a few different payment options depending on your situation.
If you or a loved one are struggling with Klonopin, help is available. At Orlando Recovery Center, a team of professionals provides several types of treatment programs for substance use and co-occurring disorders. Call and speak with a representative to learn more about which program could work for you.
Get the Care You Need
If you or someone you love is struggling with a benzo use disorder in the Orlando area, Orlando Recovery Center is here to help. Contact us today to learn more about opioid addiction treatment programs that can work for your unique recovery needs.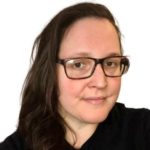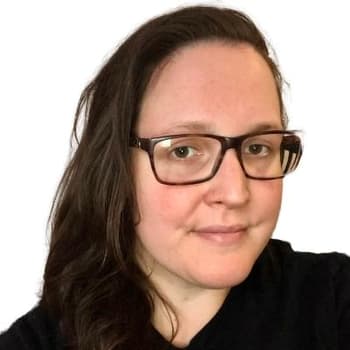 Editor – Erica Weiman
Erica Weiman graduated from Pace University in 2014 with a master's in Publishing and has been writing and editing ever since.
Read more
Medically Reviewed By – Dr. Jessica Pyhtila, PharmD
Dr. Jessica Pyhtila is a Clinical Pharmacy Specialist based in Baltimore, Maryland with practice sites in inpatient palliative care and outpatient primary care at the Department of Veteran Affairs.
Read more
Medical Disclaimer
The Recovery Village aims to improve the quality of life for people struggling with a substance use or mental health disorder with fact-based content about the nature of behavioral health conditions, treatment options and their related outcomes. We publish material that is researched, cited, edited and reviewed by licensed medical professionals. The information we provide is not intended to be a substitute for professional medical advice, diagnosis or treatment. It should not be used in place of the advice of your physician or other qualified healthcare provider.