Benzodiazepine drugs are used to treat a variety of physical and psychological ailments in the United States. As central nervous system depressants, benzodiazepines are known for their muscle-relaxing and anxiety-relieving characteristics.
These medications have useful medical properties and are usually a fairly safe treatment for anxiety. However, the calming properties that make benzos such important medical tools also make them highly addictive and potentially dangerous in some cases.
Intentional abuse of prescription benzodiazepines is fairly uncommon in the general population. Some people combine the medication with alcohol, opioids or illicit drugs to increase its effects, but this can lead to dangerous or even fatal outcomes due to central nervous system depression. Benzo abuse on its own also heightens the risk of dangerous effects, including dependence, addiction and overdose. Additionally, people who misuse benzodiazepines also have a higher risk for developing cognitive problems over the long term.
Benzodiazepine overdose fatalities in Florida are a significant problem, with the most common culprit being alprazolam (Xanax).
Benzodiazepine Abuse Facts and Statistics in Florida
Benzodiazepines are commonly prescribed and abused drugs in Florida. Statistics about benzo use in the Sunshine State include:
What Are Benzodiazepines?
Benzodiazepines are a class of medications that affect the central nervous system to ease the symptoms of a variety of medical conditions. Overall, benzodiazepines are similar in how they affect the brain. However, different types contain different potencies, durations of action and receptor site attractions. This explains why some benzodiazepines work better than others in treating particular conditions.
Commonly prescribed medications within the benzodiazepines drug category include Valium and Xanax, which are some of the most commonly prescribed anti-anxiety medications in the United States. Physicians may prescribe a benzodiazepine for medical conditions like:
Insomnia
Seizure control
Muscle relaxation
Inducing sedation for uncomfortable procedures
Some people take benzos without a prescription to experience sedating and calming effects, which is considered drug abuse. Benzodiazepines have also been used as date rape drugs. They have the ability to distinctly impair and even eliminate functions that would allow someone to resist sexual aggression or assault. The drug is usually added to alcohol-containing drinks in powder or liquid forms and can be hard to taste.
Types of Benzodiazepines
All benzodiazepines have certain characteristics in common; for example, they are all central nervous system depressants and Schedule IV controlled substances. However, each drug has certain factors that make it unique among other benzodiazepines.
| | | | | | | |
| --- | --- | --- | --- | --- | --- | --- |
| Benzo | Xanax | Klonopin | Valium | Ativan | Librium | Restoril |
| Generic name | Alprazolam | Clonazepam | Diazepam | Lorazepam | Chlordiazepoxide | Temazepam |
| Route of administration | Oral solutionFast-acting tabletsLong-acting tabletsOrally disintegrating tablets | Tablets | Oral solutionTabletsRectal gel | Oral solutionTablets | Capsules | Capsules |
| Common uses | AnxietyPanic | SeizuresPanic | AnxietySedationSeizuresAlcohol withdrawal | AnxietySedationSeizure | Alcohol withdrawalAnxiety | Sleep |
| Peak effect | Within one to two hours | Within one to four hours | Within 1.5 hours | Within two hours | Several hours | Within 1.6 hours |
| Duration of action | Up to 11 hours | Up to 12 hours | Varies | Varies | Varies | Varies |
| Half-life | Up to 16 hours for long-acting tablets, up to 12.5 hours for other formulations | Up to 50 hours | Up to 50 hours | Up to 20 hours | Up to 30 hours | Up to eight hours |
Are Benzodiazepines Addictive?
Benzodiazepines are classified as Schedule IV controlled substances, meaning they carry the risk of abuse, dependence and addiction. Further, these drugs have been chronically abused for decades and cause thousands of drug overdoses each year.
Signs of Benzodiazepine Abuse
At normal, prescribed doses, benzodiazepines relieve anxiety and sleep problems for people with diagnosed medical conditions. Benzos are usually well-tolerated medications with a few mild side effects, such as drowsiness or dizziness. These side effects may be much more pronounced with increased doses.
Signs and symptoms of benzodiazepine abuse may include the following:
Drowsiness
Slurred speech
Coordination problems
Euphoria
Problems concentrating or thinking
Memory problems
Involuntary eye movements
Lack of inhibition
Slowed breathing
Low blood pressure
Dizziness
Depression
Signs of chronic drug abuse can be seen through changes in appearance and behavior that disrupt relationships and work performance. These can include:
Spending time with a different social group
Not caring about appearance
Worse performance at school or at work
Missing school or work
Losing interest in favorite activities
Getting in legal trouble
Changes in eating or sleeping habits
Problems with family members and friends
Benzodiazepine Addiction Treatment
At the Orlando Recovery Center, benzo addiction treatment typically begins with a medical detox that helps wean clients off the drug in a supervised environment. This is followed by rehabilitation, which provides a full continuum of care ranging from inpatient treatment to long-term aftercare.
If you or someone you love needs treatment for a benzodiazepine addiction, the Orlando Recovery Center can help. Contact us today to speak with a knowledgeable admissions representative and learn more about programs that can work well for you.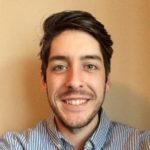 Editor – Jonathan Strum
Jonathan Strum graduated from the University of Nebraska Omaha with a Bachelor's in Communication in 2017 and has been writing professionally ever since.
Read more
Medically Reviewed By – Dr. Jessica Pyhtila, PharmD
Dr. Jessica Pyhtila is a Clinical Pharmacy Specialist based in Baltimore, Maryland with practice sites in inpatient palliative care and outpatient primary care at the Department of Veteran Affairs.
Read more
Sources
---
National Institute on Drug Abuse. "What Are the Signs of Having a Problem With Drugs?" January 4, 2021. Accessed November 21, 2021.
Indiana Department of Health. "Signs and Symptoms of Drug Misuse." August 3, 2021. Accessed November 21, 2021.
Kang, Michael; Galuska, Michael A.; Ghassemzadeh, Sassan. "Benzodiazepine Toxicity." StatPearls, July 26, 2021. Accessed November 21, 2021.
Drug Enforcement Administration. "Benzodiazepines." June 2020. Accessed November 21, 2021.
Drugs.com. "Alprazolam." November 9, 2020. Accessed November 21, 2021.
Drugs.com. "Clonazepam." November 9, 2020. Accessed November 21, 2021.
Drugs.com. "Diazepam." November 9, 2020. Accessed November 21, 2021.
Drugs.com. "Lorazepam." November 9, 2020. Accessed November 21, 2021.
Drugs.com. "Chlordiazepoxide." November 9, 2020. Accessed November 21, 2021.
Drugs.com. "Temazepam." November 9, 2020. Accessed November 21, 2021.
Food and Drug Administration. "Librium." July 2005. Accessed November 21, 2021.
Johnson, Brian; Streltzer, Jon. "Risks Associated with Long-Term Benzodiazepine Use." American Family Physician, August 15, 2013. Accessed November 21, 2021.
Dydyk, Alexander M.; Sizemore, Daniel C.; Fariba, Kamron; et al. "Florida Controlled Substance Prescribing." StatPearls, July 25, 2021. Accessed November 21, 2021.
Florida Health. "Florida Prescription Drug Monitoring Pro[…]PDMP) Monthly Report." June 2021. Accessed November 21, 2021.
Gautam, Lata; Sharratt, Sarah D.; Cole, Michael D. "Drug Facilitated Sexual Assault: Detecti[…]hy-Mass Spectrometry," PLoS One, February 14, 2014. Accessed November 21, 2021.
Massachusetts General Hospital. "Mother's Little Helper at 50." September 22, 2013. Accessed November 21, 2021.
Florida Department of Law Enforcement. "Drugs Identified in Deceased Persons by […]da Medical Examiners." April 2021. Accessed December 2, 2021.
Medical Disclaimer
The Recovery Village aims to improve the quality of life for people struggling with a substance use or mental health disorder with fact-based content about the nature of behavioral health conditions, treatment options and their related outcomes. We publish material that is researched, cited, edited and reviewed by licensed medical professionals. The information we provide is not intended to be a substitute for professional medical advice, diagnosis or treatment. It should not be used in place of the advice of your physician or other qualified healthcare provider.