If you are in an immediate emergency, call 911. If you are looking for more information on substance abuse treatment and it is not a medical emergency, call our 24/7 Fentanyl Helpline at 833-662-1020.
Withdrawal from opioids like fentanyl is notoriously challenging. Without professional support, the discomfort and cravings that occur during fentanyl detox can undermine people who desperately want to stay sober. Thankfully, undergoing a medically-supervised fentanyl detox can make the process as safe and comfortable as possible and prevent relapse.
Fentanyl Withdrawal
When a person stops using fentanyl, the brain no longer produces the pain-relieving neurotransmitters that the opioid triggered. Uncomfortable and potentially dangerous withdrawal symptoms occur when the brain attempts to balance itself out. Medical assistance during detox from fentanyl maximizes your chance of successfully recovering over the long term.
Fentanyl Withdrawal Symptoms
There is a wide range of fentanyl withdrawal symptoms, but not everyone will experience every single symptom and some people may have more severe withdrawal than others. The severity of withdrawal is often impacted by how often and how much fentanyl you took. Common withdrawal symptoms include:
Muscle aches
Insomnia
Teary eyes
Sweating
Runny nose
Yawning
Large pupils
Abdominal cramps
Goosebumps
Nausea and vomiting
Agitation
Anxiety
Diarrhea
Fentanyl Withdrawal Timeline
The fentanyl withdrawal process varies from person to person depending on several factors, but the timeline of withdrawal symptoms is similar for most people:
Within 12 hours of the last dose: Fentanyl withdrawal symptoms are likely to start within this timeframe, although the specific symptoms and intensity can vary depending on the person.
Within 1–2 days of the last dose: Peak fentanyl withdrawal symptoms occur during this time, and symptoms reach their max intensity.
Within 3–5 days of the last dose: Symptoms slowly start to improve.
Within weeks to months of the last dose: Protracted fentanyl withdrawal symptoms, especially anxiety, depression and insomnia, may continue during this time and slowly resolve with time.
Reach out now
We can help answer your questions and talk through any concerns.
Fentanyl Detox
A medically supervised fentanyl detox program can help ease withdrawal symptoms. When you detox from fentanyl, your body slowly gets used to coping without the drug. Your central nervous system recalibrates to account for fentanyl's absence.
The withdrawal symptoms that accompany the detox process can be hard to overcome without help. A major risk during fentanyl withdrawal is that a person may be so overwhelmed by cravings that they relapse. After quitting the drug, however, their fentanyl tolerance will decrease, increasing the risk of overdose if a relapse occurs.
It may be tempting to power through withdrawal and quit fentanyl cold-turkey. However, undergoing medical detox and rehab is much safer and more effective over the long term. These programs not only help people detox safely, but they also offer professional and social support through individual and group therapy, among other treatment approaches.
How Long Does it Take to Detox From Fentanyl?
Because most fentanyl withdrawal symptoms stop within five days of taking the last dose, fentanyl detox often finishes in this same timeframe. Although medically assisted detox cannot speed up the withdrawal process, it can make it much easier and reduce the risk of complications.
The detox process is only the first step in addiction recovery. Without additional rehab treatment, detox alone is unlikely to keep a person sober from fentanyl over the long term.
Fentanyl Detox Center in Orlando
Orlando Recovery Center offers a 93-bed medical detox and rehab facility on the peaceful banks of Lake Ellenor to help you heal. Our detox facility is fully accredited by The Joint Commission and coordinates with our inpatient and outpatient treatment programs to offer you continuous individualized treatment as you overcome your fentanyl use disorder.
While in detox, our doctors and nurses offer 24/7 care to help you comfortably wean off fentanyl and manage your withdrawal symptoms. Treatment may include medication-assisted treatment (MAT) with methadone or buprenorphine, as medically appropriate.
If you are struggling with opioid use and need professional inpatient detox services, the experienced and compassionate staff at Orlando Recovery Center will help you detox safely and comfortably. To begin your new life in recovery, don't wait: contact us today.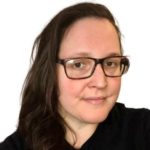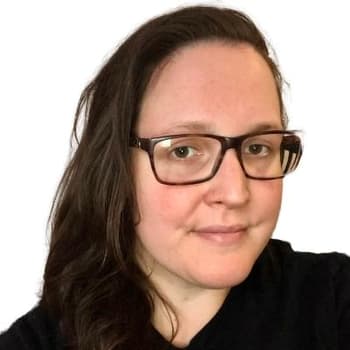 Editor – Erica Weiman
Erica Weiman graduated from Pace University in 2014 with a master's in Publishing and has been writing and editing ever since.
Read more
Medically Reviewed By – Dr. Jessica Pyhtila, PharmD
Dr. Jessica Pyhtila is a Clinical Pharmacy Specialist based in Baltimore, Maryland with practice sites in inpatient palliative care and outpatient primary care at the Department of Veteran Affairs.
Read more
Medical Disclaimer
The Recovery Village aims to improve the quality of life for people struggling with a substance use or mental health disorder with fact-based content about the nature of behavioral health conditions, treatment options and their related outcomes. We publish material that is researched, cited, edited and reviewed by licensed medical professionals. The information we provide is not intended to be a substitute for professional medical advice, diagnosis or treatment. It should not be used in place of the advice of your physician or other qualified healthcare provider.