The road to recovery from drug and alcohol addiction is long, and it requires addressing the many underlying concerns that can lead to substance abuse. This is why inpatient treatment is so helpful for those struggling with drugs or alcohol. Inpatient rehab, also known as residential treatment, provides the intensive care and around-the-clock support that many people need in early recovery. In these programs, clients receive evidence-based treatment through therapy sessions, peer support and holistic activities that help heal both the mind and body.
Although inpatient care is a highly effective way to begin the recovery journey, it's only one step in the process. Long-term healing often requires the continued support offered by full-service treatment facilities like the Orlando Recovery Center. At our rehab facility, clients receive a full continuum of care that helps them gradually progress through each step of treatment — from detox to aftercare — in a way that meets their unique needs in recovery.
What Is Inpatient Rehab?
Inpatient rehab is an intensive treatment program that helps clients begin healing from addiction in a safe, supportive environment. Each client lives on-site at the rehab facility and follows an individualized treatment schedule that addresses their substance use and its underlying causes. A person's treatment plan typically includes:
24/7 supervision and monitoring from medical staff
Psychiatric and clinical health appointments
Group and individual therapy sessions
Peer support meetings
Routine reviews of progress in recovery
Planning for future treatment, such as outpatient programs and aftercare
Inpatient rehab is typically the most effective option for those with moderate to severe addictions. However, since substance use and intoxication greatly reduce the effectiveness of treatment, clients must complete detox before beginning rehab. Detox can be difficult or even dangerous due to withdrawal symptoms that occur when quitting drugs or alcohol. Fortunately, medically assisted detox programs can make the process safer and much more comfortable.
The treatment process doesn't end with inpatient care. Instead, clients graduate to outpatient treatment, which provides more flexibility and independence while still offering a high level of support and care. Following outpatient treatment, clients begin the long-term aftercare stage. Aftercare helps promote lifelong recovery through services like alumni events, routine check-ins, peer support group meetings, relapse prevention plans, medication-assisted treatment and more.
Inpatient Alcohol Rehab
Alcohol is a unique substance because although it is addictive and can be dangerous, it is widely available and legal to use. Alcohol addiction can develop slowly, gradually changing from a way to "wind down" to an everyday coping mechanism. It can be tough to stop the cycle, especially when trying to quit leads to uncomfortable or dangerous withdrawal symptoms.
Since alcohol use can be both difficult and dangerous to stop, many people turn to professional rehab facilities for medical detox, inpatient care and ongoing support. Rehab treatment helps people address their addiction and the underlying factors that caused it, such as stress, difficult home environments or undiagnosed mental health concerns. It also teaches people healthier ways to cope with life situations or events that would have triggered alcohol use in the past.
Inpatient Drug Rehab
Effective drug addiction treatment also involves addressing the whole person — not just their substance use. For example, one person may begin misusing a medication because it helps them sleep, while another might use an illicit drug to cope with symptoms of anxiety. If these underlying causes of substance abuse aren't treated, recovery will be nearly impossible. The same triggers and negative feelings that originally led to drug use will still exist, making relapse likely.
Inpatient rehab addresses these concerns and teaches people healthier and more effective ways to manage difficult feelings. Many addictions stem from mental health disorders, for example, and treating these mental health conditions can go a long way toward preventing future drug use. Inpatient treatment provides medication assistance, therapy, counseling and relapse prevention strategies that help people maintain a healthier, drug-free life in recovery.
How Much Does Inpatient Rehab Cost?
Since inpatient rehab includes on-site accommodations, meals and around-the-clock support, it can be more costly than less intensive services. Many factors can contribute to the cost, including amenities, type and length of program, insurance coverage and more.
Fortunately, most health insurance providers will cover some or all of the costs of rehab. If you do not have insurance, many rehab facilities offer individualized payment plans that can accommodate your financial situation.
Everyone deserves to get the treatment they need, and the Orlando Recovery Center will work with you to make it possible. Contact one of our helpful representatives to learn more about what your insurance provider may cover.
Inpatient Rehab Near Me
There are many different options for inpatient rehab throughout Florida. However, not all treatment facilities can provide the resources necessary for effective recovery. The best rehab facilities offer:
Accreditation and licensure: It is important to verify the rehab program is staffed with licensed professionals and currently accredited by all applicable governing authorities.
A professional approach to treatment: A treatment center should employ a multidisciplinary team of experts that can provide a full continuum of evidence-based addiction treatment. The facility should also be equipped to provide dual diagnosis care for mental health disorders that co-occur with addiction.
Long-term support: People require ongoing assistance and guidance to ensure long-term success in recovery. Before admission, it is critical to learn about the facility's approach to aftercare. A competent rehab center should guarantee that long-term support and recovery resources will be provided after treatment ends.
At the Orlando Recovery Center, each client receives a plan customized to meet their needs throughout the entire treatment process. By providing a full continuum of care, we help ensure that clients always have an adequate level of support and structure — no matter where they are in their recovery journey.
People struggling with addiction in Florida can also find treatment at our Umatilla facility: The Recovery Village. In addition, we provide specialized care for teens and young adults at Next Generation Village in Sebring. For those looking for treatment outside of Florida, our organization also has rehab centers located in Ohio, Washington, Colorado and New Jersey.
Take the First Step Toward Recovery Today
If you or someone you love is struggling with drug or alcohol addiction, the Orlando Recovery Center is here to help. Our experienced team of caring staff can treat a wide variety of addictions, as well as co-occurring mental health concerns such as depression or anxiety.
We're here to help you take the first step toward a healthier, substance-free life. Contact us today to learn more about addiction treatment programs that can work well for your needs — now and throughout your future.
Next Steps: Verify Your Insurance or Start the Admissions Process
Explore Other Levels of Care
From inpatient or residential treatment to outpatient rehab, we will help you find the appropriate level of care to meet your individual needs.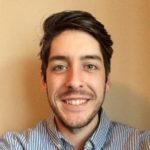 Editor – Jonathan Strum
Jonathan Strum graduated from the University of Nebraska Omaha with a Bachelor's in Communication in 2017 and has been writing professionally ever since.
Read more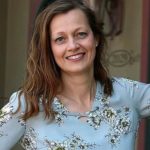 Medically Reviewed By – Erika Krull, LMHP
Erika Krull has a master's degree in mental health counseling and has been a freelance writer since 2006.
Read more
Medical Disclaimer
The Recovery Village aims to improve the quality of life for people struggling with a substance use or mental health disorder with fact-based content about the nature of behavioral health conditions, treatment options and their related outcomes. We publish material that is researched, cited, edited and reviewed by licensed medical professionals. The information we provide is not intended to be a substitute for professional medical advice, diagnosis or treatment. It should not be used in place of the advice of your physician or other qualified healthcare provider.