While detoxification can be challenging and uncomfortable, it is a necessary step when recovering from harmful drug use, including prescription benzodiazepines. Detoxification involves the body's removal of unwanted, harmful chemicals and is often a precursor to an in-depth rehabilitation program. Benzodiazepine withdrawal can take weeks to complete, although the severity of most withdrawal symptoms can be reduced in a medical setting.
Experiencing withdrawal symptoms is a common fear among people who consider detox. However, the process can be made safer and more comfortable under the supervision of medical experts, such as those at the Orlando Recovery Center.
Benzo Detox in Orlando
Detox is a priority when treating benzodiazepine addiction. During this phase of treatment, the benzodiazepine is removed from the body. Physical withdrawal symptoms can occur hours to days after detox begins, and these symptoms can last from days to weeks. However, the end of physical withdrawal could take longer depending on the severity of the addiction and the dosage the person had been taking before entering detox.
It is possible for some people to only experience mild effects of withdrawal during and after detox. However, attempting detox at home is extremely risky, partially because withdrawal-managing medications are not readily available to alleviate discomfort. If someone relapses during detox, they might return to their previously used dosage before attempting to stop use of the drug, and the body might not be able to handle the high volume of the substance. This can lead to serious injury or an overdose. This is why detox at a medical facility, where doctors and nurses can provide 24-hour supervision, is a much safer option.
Benzodiazepine Detox Timeline
Just as each person's physical characteristics are unique, so too is the body's response to withdrawal and detox. The benzodiazepine detox timeline also depends on the benzodiazepine from which the person is detoxing. For example:
Triazolam: Withdrawal symptoms may begin within hours.
Lorazepam, oxazepam, or temazepam: Withdrawal symptoms may begin within six to eight hours, worsen on the second day, and improve around the fourth or fifth day.
Diazepam: WIthdrawal symptoms may begin anywhere from one day to one week after the last dose and may not peak until two weeks later. Symptoms then resolve over the following weeks to months.
Suggested detox from benzodiazepines often consists of "tapering down", which is the reduction of a drug's dosage to relieve the patient of severe withdrawal symptoms. While this process can take longer than the "cold turkey" approach, slowly reducing the dose can prevent dangerous symptoms, including seizures. A sample taper plan is:
Switch the person to an equivalent dose of a long-acting benzodiazepine, like diazepam
Cut the dose in half over the first two to four weeks of the taper, and stay on that dose for up to months
Decrease the dose by 25% every two weeks after the first two months until the person is off the benzodiazepine
Benzo Withdrawal Symptoms
The withdrawal symptoms that come along with benzodiazepine addiction recovery can be uncomfortable, and even life-threatening if the person using the substance attempts the "cold turkey" approach, where they abruptly stop taking the drug.
The severity of withdrawal symptoms depends on the length of time the drug was used, and the dosage used — a higher dosage and extended use may translate to more severe symptoms. Some symptoms of benzodiazepine withdrawal include:
Anxiety
Trouble sleeping
Restlessness
Agitation
Irritability
Poor concentration
Memory problems
Muscle tension or aches
Seizures
Benzodiazepines are mainly prescribed to treat anxiety and insomnia. Many people who stop using these medications experience increased anxiety or agitation since the body has become accustomed to the drug's presence and relies on it to manage anxiety. These "rebound symptoms" can begin a few days to a week after stopping the medication.
Benzo Withdrawal Treatment
If you are or someone you know is currently using benzodiazepines and is in the Orlando, Florida area, consider beginning benzo addiction treatment at the Orlando Recovery Center. To learn more about wide-ranging treatment for benzodiazepine addiction, call one of our intake specialists, who can answer any questions you might have about the detox and withdrawal process.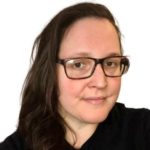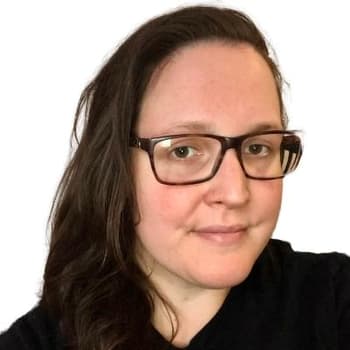 Editor – Erica Weiman
Erica Weiman graduated from Pace University in 2014 with a master's in Publishing and has been writing and editing ever since.
Read more
Medically Reviewed By – Dr. Jessica Pyhtila, PharmD
Dr. Jessica Pyhtila is a Clinical Pharmacy Specialist based in Baltimore, Maryland with practice sites in inpatient palliative care and outpatient primary care at the Department of Veteran Affairs.
Read more
Medical Disclaimer
The Recovery Village aims to improve the quality of life for people struggling with a substance use or mental health disorder with fact-based content about the nature of behavioral health conditions, treatment options and their related outcomes. We publish material that is researched, cited, edited and reviewed by licensed medical professionals. The information we provide is not intended to be a substitute for professional medical advice, diagnosis or treatment. It should not be used in place of the advice of your physician or other qualified healthcare provider.