Clonidine is a prescription medication commonly sold under the brand name Catapres. It is used primarily for high blood pressure treatment and is sometimes used to treat attention deficit hyperactivity disorder (ADHD) symptoms. Clonidine comes in different forms, including a patch, an immediate-release tablet and an extended-release tablet.
Clonidine is classified as an alpha-agonist hypotensive agent. When someone uses clonidine, it can help decrease their heart rate and relax blood vessels, allowing blood to easily flow through the body. In terms of treating ADHD, clonidine can affect areas of the brain that control attention and impulsivity. In addition, clonidine is frequently used in treatment plans for people going through withdrawal from drugs and alcohol.
Although clonidine is a helpful drug, it can create a number of uncomfortable and potentially dangerous side effects. If you or someone you love is taking clonidine, it's important to understand the different side effects and risks related to this medication.
Clonidine Brand Names
Clonidine is available in a variety of brand names. Each brand name refers to a different formulation of the product, but each of these brands contains clonidine as the active ingredient. Clonidine brand names include:
Catapres
Catapres-TTS (weekly patch)
Duraclon (epidural)
Jenloga
Kapvay
Nexiclon XR
Forms of Clonidine
Clonidine is available in a variety of dosage forms, and some forms are more useful for treating certain conditions. The immediate-release oral formulation is available as Catapres. The extended-release formulations are Kapvay (12-hour) and Nexiclon XR (24 hours). A person who has been stabilized on the oral formulation may be converted to the weekly patch, Catapres-TTS.
Clonidine is also available for injection directly into the spine. This formulation, available under the brand name Duraclon, is only found in the hospital and is given via epidural injection.
Clonidine Patch
Once someone has found an appropriate daily maintenance dose of oral clonidine, their doctor may convert them to a clonidine patch. The clonidine patch (Catapres-TTS) is a weekly patch that is used for seven days at a time. This formulation is useful for the treatment of high blood pressure (hypertension) and opioid withdrawal.
When you are converted from oral treatment to a patch, your doctor will overlap oral and patch treatment to make sure your clonidine levels do not get too low. The patch takes approximately three days to start working, which is why an overlap with oral tablets is needed.
Clonidine Oral Tablet
Oral tablets are the most common formulation of clonidine. This form can be used to treat:
High blood pressure
Opioid withdrawal
Symptoms of menopause
Tourette syndrome (children only)
The oral tablet should be dosed twice daily. Do not stop taking this medication without speaking to your doctor, as quitting without medical guidance can cause rebound high blood pressure.
Clonidine Side Effects
Every prescription medication has the potential for side effects. The human body is complicated, and when a person uses a drug to treat certain conditions, the drug will often affect unintended parts of the body and lead to side effects.
Clonidine side effects can be worsened if the drug is combined with certain substances and medications. For example, taking clonidine with opioids, benzodiazepines or alcohol can cause severe drowsiness or sedation.
Clonidine Overdose Symptoms
When someone uses clonidine without a prescription or outside of a doctor's instructions, it's considered abuse. For example, using clonidine only for certain desirable effects or using someone else's clonidine can be considered prescription drug abuse.
Clonidine overdose can also occur. Signs of a potential clonidine overdose can include:
Dangerously low blood pressure
Hypothermia
Miosis (constricted pupils)
Slow heart rate
Slowed breathing
Somnolence (extreme tiredness)
A clonidine overdose is a medical emergency that can be fatal if left untreated. If you notice signs of a clonidine overdose in yourself or a loved one, immediately dial 911 and request emergency assistance.
Get Help for Clonidine Addiction in Orlando, FL
Clonidine is not a significant drug of abuse. However, this doesn't mean misuse is not possible. People who struggle with opioid abuse may combine opioids with clonidine to increase the effects. Clonidine is also easier to obtain than opioids, which is why there can be a potential for misuse. Clonidine can also increase the effects of other psychoactive substances, such as alcohol or benzodiazepines.
If you or someone you love is showing signs of clonidine abuse, whether on its own or with drugs such as opioids, the Orlando Recovery Center is here to help. Our admissions team can speak with you about the treatment options available and the different types of programs offered. Contact us today to learn more about recovery approaches that can work well for your situation.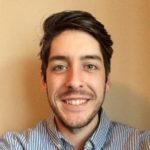 Editor – Jonathan Strum
Jonathan Strum graduated from the University of Nebraska Omaha with a Bachelor's in Communication in 2017 and has been writing professionally ever since.
Read more
Medically Reviewed By – Dr. Conor Sheehy, PharmD, BCPS, CACP
Dr. Sheehy completed his BS in Molecular Biology at the University of Idaho and went on to complete his Doctor of Pharmacy (PharmD) at the University of Washington in Seattle.
Read more
Sources
---
Drugbank Online. "Clonidine." June 7, 2022. Accessed June 7, 2022.
National Alliance on Mental Illness. "Clonidine (Kapvay and Catapres)." January 2016. Accessed May 5, 2022.
Food and Drug Administration. "Catapres Package Insert." Boehringer Ingelheim International, October 2009. Accessed May 5, 2022.
Food and Drug Administration. "Catapres-TTS Package Insert." Boehringer Ingelheim International, October 2009. Accessed June 7, 2022.
Food and Drug Administration. "Duraclon Package Insert." Bioniche Pharma, May 2010. Accessed June 7, 2022.
Food and Drug Administration. "Jenloga Package Insert." UPM, 2010. Accessed June 7, 2022.
Food and Drug Administration. "Kapvay Package Insert." Shionogi Pharma, Inc., 2010. Accessed June 7, 2022.
Food and Drug Administration. "Nexiclon XR Package Insert." Tris Pharma, 2010. Accessed June 7, 2022.
Manzon, Lauren; et al. "Clonidine Toxicity." StatPearls, January 2022. Accessed May 9, 2022.
Srilatha, B. "Sexual dysfunction related to antihypert[…]om the animal model." International Journal of Impotence Research, 1999. Accessed June 7, 2022.
U.S. National Library of Medicine. "Clonidine." MedlinePlus, May 15, 2017. Accessed May 5, 2022.
Yasaei, Rama; Abdolreza, Saadabadi. "Clonidine." StatPearls, January 2022. Accessed May 5, 2022.
Medical Disclaimer
The Recovery Village aims to improve the quality of life for people struggling with a substance use or mental health disorder with fact-based content about the nature of behavioral health conditions, treatment options and their related outcomes. We publish material that is researched, cited, edited and reviewed by licensed medical professionals. The information we provide is not intended to be a substitute for professional medical advice, diagnosis or treatment. It should not be used in place of the advice of your physician or other qualified healthcare provider.