If you are in an immediate emergency, call 911. If you are looking for more information on substance abuse treatment and it is not a medical emergency, call our 24/7 Marijuana Helpline at 877-542-1036.
Marijuana use disorder is a growing issue in the United States and remains largely untreated. Over six million people are estimated to have had a marijuana use disorder in 2016. There are many treatment options available to those trying to treat their addiction. Understanding the warning signs and complications of marijuana addiction is an essential first step in identifying which treatment will benefit you or a loved one with a marijuana use disorder.
Marijuana Addiction Symptoms
Continued marijuana abuse can lead to both mental and physical health complications. Marijuana abuse can also lead to complications at school, work and personal relationships. Some signs and symptoms of marijuana addiction include:
Using marijuana in larger amounts or for longer than intended
An inability to cut down or control marijuana use
Constantly looking for ways to get more marijuana
Craving marijuana
Failing to fulfill obligations at work, school or home
Continuing use despite persistent or recurrent social or interpersonal problems caused or worsened by marijuana
Abandoning or reducing important social, occupational or recreational activities because of marijuana use
Using cannabis in dangerous situations
Continuing use despite knowing of negative physical or psychological effects
Using increased amounts of marijuana to achieve the same high
Withdrawal symptoms that occur when stopping marijuana
If you are experiencing any of the above symptoms, marijuana addiction treatment may be right for you.
Should You Go To Rehab For Marijuana Addiction?
Marijuana addiction should be treated like any other addiction that is diagnosed. The abuse and dependency of marijuana were combined in the DSM-5 into a diagnosis of marijuana addiction, including the behavioral disorder that can occur with chronic marijuana use. Seeking treatment for marijuana addiction can help someone recover from their marijuana use disorder.
Marijuana may have harmful long- and short-term effects, ranging from paranoia and memory loss to disrupting a person's life and relationships. Marijuana addiction has many treatment options available to those looking for help.
Marijuana Addiction Treatment Options
Inpatient and outpatient addiction treatment may include interventions such as group and individual therapy, cognitive-behavioral therapy, and healing activities like yoga, meditation, exercise, recreational therapy and more. The level of care needed will depend on the severity of the marijuana addiction and the type of treatment available to the individual. Different levels of treatment can include:
Medical detox
Inpatient treatment
Outpatient treatment
Partial Hospitalization
Intensive Outpatient
Telehealth
Aftercare
Inpatient Marijuana Rehab
Inpatient rehab is a higher and more intensive level of treatment and care. During inpatient marijuana rehab, patients check into a treatment facility that provides round-the-clock medical care and therapeutic interventions. Inpatient treatment can include:
24-hour monitoring
Individual therapy sessions
Group therapy sessions
Individualized medication management
Recreational therapy
Nutrition support
Outpatient Marijuana Rehab
Outpatient marijuana treatment occurs on a less formal and less structured basis. Outpatient rehab might last for weeks or months, depending on the individual situation. Someone participating in outpatient marijuana treatment can continue living at home and going to school or work. ​​Outpatient treatment keeps patients accountable for their continued growth and sobriety. Programs in outpatient treatment can include:
Individual psychotherapy
Group counseling
Medication-assisted treatment
Recovery groups
Family therapy
Complementary therapies
How Much Does Marijuana Rehab Cost?
Factors that can determine the cost of marijuana rehab include:
Level of treatment
Length of treatment
Location
In- and out-of-network benefits
On average, the cost of treatment can range from $2,000 to $10,000 or more. The cost of avoiding treatment, such as loss of employment, medical expenses and legal costs, can often exceed the cost of treatment.
Does Insurance Cover Marijuana Addiction Treatment and Rehab?
Insurance companies may cover all or a portion of rehab. Contacting your insurance company is the best way to determine what is covered for marijuana addiction treatment. You can also work with the admissions department of the facility, like the one at Orlando Recovery Center, to determine what coverage you have and what the potential cost will be for your treatment.
Marijuana Addiction Treatment Centers in Orlando, Florida
Those considering treatment for themselves or a loved one should choose a professional facility that offers:
Accreditation from a nationally recognized organization, like The Joint Commission
A multidisciplinary team of licensed, experienced professionals
A full continuum of care, ranging from detox to aftercare
Evidence-based approaches to treatment
Dual diagnosis treatment for co-occurring mental health disorders
A comfortable, supportive environment that fosters healing
Amenities that support the recovery process
Orlando Recovery Center uses evidence-based treatment to help those struggling with marijuana use and addiction, including:
Safe, medically assisted detox
Individual and group therapy
Family and couples counseling
Life skills training
Nutritional counseling and dietary planning
Fitness therapy
Case management
Orlando Recovery Center is led by a multidisciplinary staff of doctors, psychiatrists, mental health professionals, nurses and trained addiction experts. We also offer the Weekly Recovery Compass program, which helps identify and address potential setbacks in real time by monitoring symptoms like anxiety, depression, sleep quality and substance cravings.
Depending on the necessary level of care, patients at Orlando Recovery Center also have access to amenities like:
Swimming pool
Fully equipped exercise gym
Basketball courts
Sand volleyball court
Yoga, art and life-skills therapy options
Lakefront views
Marijuana addiction recovery is possible. If you or someone you love wants to start treatment for marijuana addiction, Orlando Recovery Center can help. Contact us today to learn more about treatment programs that can work well for your recovery needs.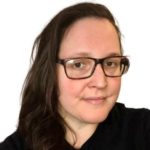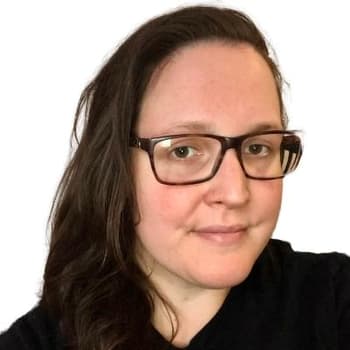 Editor – Erica Weiman
Erica Weiman graduated from Pace University in 2014 with a master's in Publishing and has been writing and editing ever since.
Read more
Medically Reviewed By – Danielle Boland, LCSW
Danielle is licensed clinical social worker, currently living and practicing in central Connecticut.
Read more
Sources
---
Yale Medicine. "Cannabis/Marijuana Use Disorder." 2021. Accessed January 24, 2022.
Patel, J; Marwaha, R. "Cannabis Use Disorder." StatPearls, July 12, 2021. Accessed January 24, 2022.
French, MT; Popovici, I; et al. "The Economic Costs of Substance Abuse Tr[…]t and Reimbursement." Journal of Substance Abuse Treatment, February 21, 2008. Accessed January 22, 2022.
National Institute of Health (NIH). "Marijuana use disorder is common and often untreated." March 4, 2016. Accessed January 24, 2022.
Medical Disclaimer
The Recovery Village aims to improve the quality of life for people struggling with a substance use or mental health disorder with fact-based content about the nature of behavioral health conditions, treatment options and their related outcomes. We publish material that is researched, cited, edited and reviewed by licensed medical professionals. The information we provide is not intended to be a substitute for professional medical advice, diagnosis or treatment. It should not be used in place of the advice of your physician or other qualified healthcare provider.