Opioid abuse and addiction are a concern in many Florida communities, including Orlando. In 2018, the state reported 4,698 drug overdose deaths; of these, 3,189 (68%) involved opioids. These numbers are rising in the wake of the ongoing COVID-19 pandemic, so effective addiction treatment is more important than ever.
Fortunately, there are many recovery services available in the Orlando area. If you or someone you love is struggling with opioid addiction, professional rehab facilities like Orlando Recovery Center can help you learn how to live a healthier, opioid-free life.
Opioid Rehab at the Orlando Recovery Center
The Orlando Recovery Center is a 93-bed drug and alcohol addiction treatment facility located just south of downtown Orlando. Our lakeside campus provides a serene and beautiful environment in which clients can relax, reflect and heal, and its scenic outdoor spaces offer many ways to exercise, play games or simply enjoy nature.
The treatment center is staffed by an experienced, well-credentialed medical team that provides a full continuum of care to address each client's unique needs. This means that in addition to treating substance use and addiction, we provide dual diagnosis care for anxiety, depression, PTSD and other co-occurring mental health disorders. We also work with clients to help repair relationships, bolster communication skills, find support and improve life in general.
If you're ready to start your recovery journey, contact us today to speak with a helpful representative and learn more about our treatment programs.
The Opioid Addiction Treatment Process
Because opioids are extremely addictive, lasting recovery often requires intensive professional treatment. At the Orlando Recovery Center, opioid addiction treatment typically starts at a highly controlled, highly intensive level and gradually steps down as clients become more comfortable in their recovery. The opioid addiction treatment process may include programs like:
Medical detox: During detox, clients are monitored around the clock and given treatment for uncomfortable or dangerous withdrawal symptoms.
Inpatient care: Clients live onsite and attend therapy, counseling, group meetings and other forms of addiction treatment.
Partial hospitalization programs: Clients maintain continued access to the facility but have more independence and fewer hours of treatment each day.
Outpatient care: In outpatient programs, clients start transitioning back to their day-to-day lives while attending treatment on a part-time basis.
Long-term aftercare: Recovery is a lifelong process that isn't always easy, so we provide post-rehab services that support long-term sobriety and help clients avoid relapses.
Dual diagnosis treatment: Addiction and mental health often influence one another, so we treat any co-occurring mental health disorders that may be present, such as depression or anxiety.
The Components of an Effective Treatment Program
When looking for an opioid addiction treatment program in Orlando, it's important to find one that provides a certain level of support and care. The most effective treatment centers offer:
24/7 support throughout recovery
A full continuum of care, including detox, inpatient, outpatient and post-rehab treatment
Accreditation and licensing from established authorities
Evidence-based treatment modalities, such as cognitive behavioral therapy
Medication-assisted treatment, if necessary
Dual diagnosis treatment
Aftercare services
Knowing When It Is Time To Seek Help
Opioid addiction doesn't just happen to people who use illicit opioids like heroin. Many people with perfectly legitimate opioid painkiller prescriptions find themselves becoming dependent on or addicted to their medication, which can spell trouble if the prescription runs out. Regardless of what opioid you use, signs that it might be time to find professional help include:
Being unable to stop using opioids, even if you want to
Craving or obsessing over the thought of opioids
Getting into dangerous situations due to opioid use
Needing higher doses to feel the same effects
Damaging relationships, friendships and family bonds due to opioid use
Facing work, academic, financial or legal issues due to opioids
Experiencing withdrawal symptoms when you don't use opioids
Stealing from others to fund your opioid use
Lying about or understating your level of opioid use
Benefits of Our Treatment Programs
Located on the beautiful beachside of Lake Ellenor, the Orlando Recovery Center offers a serene, healing environment where clients can devote themselves to their recovery journey. Our campus provides a wide variety of amenities and activities to take advantage of, such as:
Calming waterfront views
Walking paths
Yoga, meditation and fitness therapy
Dietary planning and nutritional counseling
Basketball and volleyball courts
Swimming pool
Exercise room and gymnasium
What Our Patients Have To Say
Opioid Abuse Facts and Statistics in Florida
In May 2017, the Centers for Disease Control and Prevention declared the country was facing a national opioid epidemic. Florida Governor Rick Scott followed suit, declaring the state was stuck in the midst of an opioid crisis that affects tens of thousands of residents each year.
The ongoing COVID-19 pandemic is only making the local and nationwide opioid crisis worse. From March to June of 2020, Orange County and other Central Florida counties saw a 70% average increase in overdose deaths compared to the same period in 2019. Across the state, the first eight months of 2020 saw a 43% increase in overdose deaths compared to the same period a year prior.
One report found that there were 3,834 opioid-related deaths in the first six months of 2020 — a 30.5% increase from the first half of 2019. Additionally, Florida reported around 38,000 opioid overdose emergency visits in 2020.
What Makes Opioids So Addictive?
Opioids are extremely addictive. Though these drugs relieve pain, they can also create pleasurable feelings of euphoria. These euphoric effects can cause a reward response and a reinforcement cycle in the brain, leading a person to begin using opioids compulsively.
Opioids can cause physical dependence as well, meaning a person will experience uncomfortable or even dangerous withdrawal symptoms when they stop using opioids. As a result, opioid dependence and addiction often require professional treatment.
Most opioids are Schedule II controlled substances, meaning they have approved medical uses in the United States. However, these substances also carry a significant risk of addiction and dependence. A person with an opioid prescription can still develop an addiction, even if they take it as prescribed. Drugs like heroin are classified as Schedule I controlled substances, meaning they have no approved medical use and carry high risks of addiction and abuse.
Get the Care You Need
If you or someone you love is struggling with opioid addiction in the Orlando area, the Orlando Recovery Center is here to help. Contact us today to learn more about opioid addiction treatment programs that can work well for your recovery needs.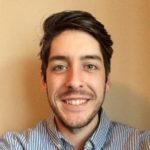 Editor – Jonathan Strum
Jonathan Strum graduated from the University of Nebraska Omaha with a Bachelor's in Communication in 2017 and has been writing professionally ever since.
Read more
Medically Reviewed By – Dr. Kevin Wandler, MD
Kevin Wandler holds multiple positions at Advanced Recovery Systems. In addition to being the founding and chief medical director at Advanced Recovery Systems, he is also the medical director at The Recovery Village Ridgefield and at The Recovery Village Palmer Lake.
Read more
Sources
---
National Institute on Drug Abuse. "Florida: Opioid-Involved Deaths and Related Harms." April 3, 2020. Accessed October 17, 2021.
Santich, Kate. "Central Florida drug OD deaths up 70% du[…]COVID, report shows." Orlando Sentinel, December 2, 2020. Accessed October 17, 2021.
National Institute on Drug Abuse. "Mental Health Effects." June 2020. Accessed October 17, 2021.
Florida Health. "Gov. Scott Directs Statewide Public Heal[…]for Opioid Epidemic." May 3, 2017. Accessed October 17, 2021.
Medical Examiners Commission. "Drugs Identified in Deceased Persons by […]a Medical Examiners." 2020. Accessed October 17, 2021.
Ron DeSantis 46th Governor of Florida. "Governor Ron DeSantis Commends Major Opi[…]eiving $1.3 Billion." July 21, 2021. Accessed October 17, 2021.
Drug Enforcement Administration. "Controlled Substances: Alphabetical Order." August 27, 2021. Accessed October 17, 2021.
Medical Disclaimer
The Recovery Village aims to improve the quality of life for people struggling with a substance use or mental health disorder with fact-based content about the nature of behavioral health conditions, treatment options and their related outcomes. We publish material that is researched, cited, edited and reviewed by licensed medical professionals. The information we provide is not intended to be a substitute for professional medical advice, diagnosis or treatment. It should not be used in place of the advice of your physician or other qualified healthcare provider.