If you are in an immediate emergency, call 911. If you are looking for more information on substance abuse treatment and it is not a medical emergency, call our 24/7 Fentanyl Helpline at 833-662-1020.
Codeine is an easily accessible opioid medication used by millions of people nationwide, but the drug carries a number of risks. According to government schedules, codeine is highly addictive, and the consequences of its abuse can be long-term. Codeine abuse occurs when someone uses the drug in ways other than prescribed, and this behavior can increase the risk of developing dependence and addiction.
People who use codeine should not suddenly stop the use of this drug without medical supervision. This is because abruptly ending codeine use after dependence has developed can lead to opioid withdrawal symptoms like runny nose, nausea, vomiting, sweating and sleep problems. Codeine withdrawal is not a pleasant experience, but it is necessary to stop dependence on the medication.
Fortunately, treatment options are available. Uncomfortable or severe symptoms can be managed through medical detox programs, which provide around-the-clock care and clinical support. Medical detox helps minimize both physical and psychological codeine withdrawal symptoms, and it is often the first step in the addiction recovery journey. After detox, rehab treatment helps people learn how to manage day-to-day life without turning to opioids like codeine.
Can You Get Addicted to Codeine?
There is a common misconception that you cannot get addicted to codeine because it's a prescription drug, but opioids like codeine do come with a risk of addiction. This is why the Drug Enforcement Administration labels codeine as a Schedule II controlled substance and regulates its use.
Codeine and other opioids can also lead to physical dependence, which causes withdrawal symptoms to occur when use of the drug ends. People often need treatment to recover from codeine dependence and addiction.
Opiate Addiction
Codeine abuse falls under the umbrella of opiate/opioid addiction. Prescription opioids like codeine are commonly used to treat pain, but they can also treat coughing and diarrhea. Opioids can be safe and effective when taken for a short period of time under the care of a doctor, but long-term use can lead to problems, especially when a person takes more than prescribed.
People who take opioid drugs are at risk of addiction because opioids lead to feelings of relaxation and can make a user feel "high." Opioids block pain signals in the body and release a chemical called dopamine in the brain, which is incredibly pleasurable. Since the effects of opioids are so pleasant, people are driven to use them over and over, which can eventually lead to addiction. Once opioid addiction develops, it can be difficult to stop using these drugs because the withdrawal symptoms are so unpleasant.
Codeine Addiction Treatment
Once codeine addiction develops, most people need to enter a treatment program to recover from their addiction. Since opioid withdrawal symptoms are uncomfortable and difficult for a person to manage on their own, codeine addiction treatment often begins with a professional detox program.
In medical detox, patients receive around-the-clock medical care to help them manage withdrawal symptoms. They may receive medications like methadone or buprenorphine, which are specifically used in the treatment of opioid withdrawal. Doctors may also give medications to manage symptoms like nausea or pain.
After completing codeine detox, it is important to enter an ongoing treatment program. Rehab for codeine addiction can include either inpatient or outpatient treatment.
Inpatient Rehab for Codeine Addiction
Inpatient treatment, or residential rehab, is the most comprehensive type of addiction treatment. Because clients live onsite at the treatment facility, they are removed from triggers and temptations. In inpatient care, clients stay in a safe environment with 24-hour supervision that allows constant medical attention without the negative influence of the outside world. The chance of patients relapsing under this type of supervised recovery is unlikely.
Many patients enter into an ongoing inpatient rehab program after completing detox. Inpatient rehab programs typically provide individual and group counseling, 12-step programs and personalized support to assist clients in learning healthy ways of living without codeine. When patients struggle with co-occurring mental health conditions, dual diagnosis treatment facilities like the Orlando Recovery Center can treat substance abuse and mental illnesses simultaneously.
Most inpatient treatment programs last from 30 to 90 days, but each person's experience may vary. An addiction treatment provider can help you to determine the best length of treatment for your unique needs.
Outpatient Rehab for Codeine Addiction
Patients in outpatient care live at home, with family or in a sober living facility. It may be a struggle for people with a weak social support system to complete treatment while remaining in the community. For others, however, the freedom of outpatient care can be beneficial. Since they do not live onsite at a treatment facility, clients in outpatient codeine rehab often continue to work and care for their families between treatment sessions. Outpatient rehab typically involves a combination of individual and group therapy as well as support group meetings, which can be scheduled around other obligations.
Some patients begin their codeine addiction treatment journey with outpatient care, while others transition to an outpatient program after completing inpatient rehab. Regardless of how effective inpatient treatment is, some people are hesitant or not ready to return to daily life after completing this type of treatment program. For these individuals, recovery centers offer intensive outpatient treatment for additional support.
Reach out now
We can help answer your questions and talk through any concerns.
How Much Does Codeine Addiction Treatment Cost?
The cost of codeine treatment varies based on the client's needs. The Orlando Recovery Center offers payment plans to cover out-of-pocket expenses that are not already handled by insurance coverage. While many people hesitate to look into codeine addiction treatment options due to financial factors, professional treatment is essential to recover safely. Trying to save money by attempting an at-home, cold turkey or rapid detox program can be dangerous or even deadly in some cases.
Over the long term, the costs associated with seeking treatment are typically less than the cost of ongoing codeine addiction. In addition to the costs of seeking more of the drug, codeine addiction can also lead to legal problems and lost days of work, which can all add up to be much more than what you'd pay for treatment.
Ultimately, the cost of your codeine addiction treatment program will depend on whether you choose inpatient or outpatient rehab and what type of facility you choose. Inpatient programs are more costly, as they provide around-the-clock care as well as room and board. Further, luxury inpatient centers with numerous amenities will cost more than basic treatment facilities. Outpatient programs are often the cheapest since you will pay for the cost of office visits but return home at night.
Is Codeine Addiction Treatment Covered by Insurance?
Health insurance policies may cover codeine addiction treatment, and most private rehab programs accept insurance plans. However, if a person chooses a treatment facility that does not take their insurance, there are usually other payment options available. Financing options may be available at some centers. Even if a person does not have insurance, there are ways to get rehab for codeine addiction.
Your insurance provider can help you to determine which treatment centers are covered under your plan. They can also give you information about your out-of-pocket costs, such as copays.
Many people are anxious about taking on medical debt, but recovery is an investment that pays off over time. Professional treatment gives people the tools to get their lives back on track and save money that they were spending during addiction.
Opiate Addiction Treatment Center in Orlando, Florida
Orlando Recovery Center's rehab programs have the staff and resources necessary to treat codeine addiction effectively. At our facility, doctors and nurses work with clients to reduce and eventually eliminate their codeine dosage while addressing co-occurring mental health disorders and psychological symptoms. Treatment options include medical detox for managing uncomfortable withdrawal symptoms, inpatient and outpatient rehabilitation programs and aftercare support.
Our 93-bed inpatient facility offers numerous amenities, including yoga, volleyball courts, a swimming pool and meditation classes.
If you or someone you know is using codeine and looking for help near Orlando, Florida, the Orlando Recovery Center (or its sister facility, The Recovery Village in Umatilla, Florida) can help. Contact us today to learn more about codeine addiction treatment programs that can work well for your needs.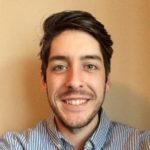 Editor – Jonathan Strum
Jonathan Strum graduated from the University of Nebraska Omaha with a Bachelor's in Communication in 2017 and has been writing professionally ever since.
Read more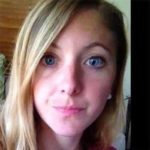 Medically Reviewed By – Jenni Jacobsen, LSW
Dr. Jenni Jacobsen is a licensed social worker through the Ohio Counselor, Social Worker and Marriage and Family Therapist Board. She has over seven years working in the social work field, working with clients with addiction-related and mental health diagnoses.
Read more
Sources
---
Drug Enforcement Administration. "List of Controlled Substances." Accessed February 18, 2022.
National Institute on Drug Abuse. "What are prescription opioids?" June 1, 2021. Accessed February 18, 2022.
Nielsen, Suzanne; MacDonald, Tim; Johnson, Jacinta. "Identifying and Treating Codeine Depende[…] A Systematic Review." The Medical Journal of Australia, June 2018. Accessed February 18, 2022.
Shah, Mansi; Huecker, Martin R. "Opioid Withdrawal." NCBI, October 11, 2021. Accessed February 18, 2022.
U.S. Food & Drug Administration. "Codeine Information." Accessed February 18, 2022.
Medical Disclaimer
The Recovery Village aims to improve the quality of life for people struggling with a substance use or mental health disorder with fact-based content about the nature of behavioral health conditions, treatment options and their related outcomes. We publish material that is researched, cited, edited and reviewed by licensed medical professionals. The information we provide is not intended to be a substitute for professional medical advice, diagnosis or treatment. It should not be used in place of the advice of your physician or other qualified healthcare provider.