It can be hard to recover from opioid addiction alone. If you're struggling to stop using opioids, our addiction experts can help support you throughout your healing journey.
Opioids are powerful and highly addictive drugs, and these qualities can make it incredibly difficult to recover from opioid addiction alone. Those who struggle with opioid addiction often need professional addiction treatment to succeed in long-term recovery.
Opioid addiction treatment options can include medical detox, inpatient or outpatient rehab, teletherapy, aftercare and participation in support groups. If you or someone you love is struggling with an opioid addiction, don't wait to get help. Effective opioid rehab is available at the Orlando Recovery Center in Florida.
Professional Treatment at the Orlando Recovery Center
The Orlando Recovery Center approaches the addiction treatment process by looking at the whole person — not just their substance use. For example, we address co-occurring mental health disorders like anxiety or depression, which often contribute to substance use and addiction. We also provide family support, case management and long-term aftercare services that help each client build a solid, supportive foundation for post-rehab recovery.
Treatment Options for Treating Opioid Addiction
Because opioids are so addictive, treatment typically begins in an inpatient setting and gradually transitions to less intensive programs. With inpatient treatment, you stay at our accredited Orlando facility and receive an immersive rehab experience that focuses entirely on recovery.
Due to the residential aspect of inpatient rehab, clients can receive many kinds of therapies. Your treatment plan may include a full schedule of behavioral therapy, counseling sessions and peer support group meetings. It may also include supplemental treatments that help you with specific needs, such as family therapy, recreational therapy and relapse prevention.
Outpatient rehab programs for opioid addiction are typically less intensive and less structured than inpatient programs. The specifics of a treatment plan may vary, but it often requires a time commitment of a few hours a week. During outpatient rehab, you may have group therapy or work one-on-one with a counselor. You may also receive medication-assisted treatment that helps prevent relapse and reduces cravings.
The Components of an Effective Treatment Program
Opioid addiction treatment can occur in many different settings and formats. It may take place in a high-end luxury rehab, a counseling center or a low-cost, state-funded facility. For treatment to be effective, however, it must contain certain components.
One of the most important components is dual diagnosis treatment. Many people who abuse drugs or alcohol are attempting to cope with mental health symptoms. In dual diagnosis treatment, clients receive mental health care for co-occurring mental health disorders in addition to addiction treatment. It is a particularly effective way to treat addiction because if mental health concerns are not addressed, addiction treatment may not be successful.
Treatment must also last for an adequate amount of time for recovery to be effective. The longer someone remains in treatment, the better their long-term outcomes usually are in recovery.
How To Know When It's Time To Seek Treatment
Addiction can cause a variety of behavioral, emotional and physical changes. Signs that it may be time to seek help for opioid addiction can include:
Missing school, work or other obligations due to opioid use
Seeking out and using opioids despite negative life consequences
Craving opioids or obsessing about when you'll get to use them next
Damaging relationships with friends, family members and loved ones
Losing interest in hobbies and activities you used to enjoy
Poor hygiene
Changes in mood, energy and sleep habits
Benefits of Our Treatment Programs
The Orlando Recovery Center is a 93-bed addiction treatment facility that offers a full continuum of evidence-based care. Our lakeside campus — located just minutes from downtown Orlando — provides the perfect backdrop for the healing process to take place. Our programs, which range from inpatient services to long-term aftercare, are complemented by a suite of supportive services. Depending on your treatment plan, these can include:
Nutritional counseling and dietary planning
Case management
Fitness therapy
Life skills training
We also offer amenities like:
Guided yoga
Volleyball courts
Gym and exercise areas
Swimming pool
Meditation classes
Scenic lakeside views
Walking trails
Learn what the Orlando Recovery Center can offer you →
Types of Treatment
A client's treatment plan typically starts with intensive forms of care and gradually transitions to more independent programming. Treatment options at the Orlando Recovery Center include:
What Our Patients Have To Say
Get Started Today
If you or someone you love is struggling with opioid addiction, help is available at the Orlando Recovery Center. Our admissions team makes the process of finding treatment easy — all you need to do is reach out and speak with one of our helpful, caring representatives. We'll work with you to determine the best way to address your situation.
Ready to take the next step? Contact us today to learn about treatment programs that can work well for your needs. Our addiction experts are ready to help you begin the journey to a healthier, opioid-free future — all you have to do is call.
You Might Be Interested In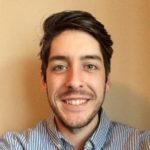 Editor – Jonathan Strum
Jonathan Strum graduated from the University of Nebraska Omaha with a Bachelor's in Communication in 2017 and has been writing professionally ever since.
Read more
Medically Reviewed By – Dr. Kevin Wandler, MD
Kevin Wandler holds multiple positions at Advanced Recovery Systems. In addition to being the founding and chief medical director at Advanced Recovery Systems, he is also the medical director at The Recovery Village Ridgefield and at The Recovery Village Palmer Lake.
Read more
Medical Disclaimer
The Recovery Village aims to improve the quality of life for people struggling with a substance use or mental health disorder with fact-based content about the nature of behavioral health conditions, treatment options and their related outcomes. We publish material that is researched, cited, edited and reviewed by licensed medical professionals. The information we provide is not intended to be a substitute for professional medical advice, diagnosis or treatment. It should not be used in place of the advice of your physician or other qualified healthcare provider.