If you are in an immediate emergency, call 911. If you are looking for more information on substance abuse treatment and it is not a medical emergency, call our 24/7 Valium Helpline at 844-897-9118.
Valium, the brand name for diazepam, is a prescription benzodiazepine that treats anxiety, seizures and alcohol withdrawal symptoms. Many Floridians take benzos: in September 2021 alone, more than 450,000 Floridians were prescribed a benzo. Diazepam is one of the most frequently prescribed benzos, and was taken by 1.6 million Americans in 2019.
Valium Withdrawal
Valium works by enhancing the activity of gamma-aminobutyric acid (GABA), the brain's calming neurotransmitter, which creates feelings of relaxation, drowsiness and euphoria. Like other benzos, Valium is a Schedule IV controlled substance, meaning it has abuse potential.
The longer someone takes Valium, the more likely they will develop a physical dependence. This means the brain has become used to the presence of Valium. If someone who's dependent on Valium tries to stop using it, withdrawal symptoms are likely to occur. The amount of time it takes to become dependent on Valium can vary.
Valium withdrawal occurs as the body tries to readjust without the presence of the substance. This can lead to a variety of symptoms ranging from unpleasant to dangerous.
Valium Withdrawal Symptoms
Valium withdrawal symptoms are similar to those of other benzos and can vary in severity. Symptoms typically start 2–7 days after the last dose and can continue for 2–8 weeks.
Because benzo withdrawal symptoms can fluctuate unpredictably and range in severity, experts recommend that a person in benzo withdrawal be medically supervised. If complications like seizures occur, a doctor or nurse can quickly step in to help.
Factors that play a role in Valium withdrawal severity include how long someone took Valium, how often they used it and whether they used any other substances regularly. Withdrawal symptoms are likely to be more severe for people who have taken relatively high Valium doses. Common withdrawal symptoms include:
Sweating
Rapid heartbeat
Hand tremor
Insomnia
Nausea or vomiting
Hallucinations
Agitation
Anxiety
Seizures
How Long Does Valium Stay in Your System?
Valium is a long-acting benzo that can stay in your body for an extended period of time. The half-life of a drug refers to the length of time it takes for your body to remove half a dose. Valium's half-life is up to 50 hours. Because it generally takes five half-lives for the drug to be cleared, it can take almost 11 days for the drug to work its way out of your system.
Valium can also be tested for different lengths of time, depending on what sample is taken:
Valium Detox Timeline
Valium, like other benzos, does not follow a predictable detox timeline, making the withdrawal experience highly unpredictable. Benzo withdrawal symptoms can wax and wane in severity, so having medical supervision during your benzo detox is extremely important.
To avoid withdrawal symptoms, a detox facility can taper, or slowly reduce, your benzo dose to avoid or reduce withdrawal symptoms. A taper is the recommended method for stopping benzo use in a person who is physically dependent on the drug. Depending on your Valium use and how long you have been taking the drug, your doctor may decide to taper your dose over several weeks or months. A taper can also be paused to help you avoid withdrawal symptoms.
Valium Detox in Orlando
Detox is the first step in overcoming a Valium use disorder. During medical detox, you are weaned off Valium and supervised by a team of medical professionals who help you avoid and manage withdrawal symptoms.
Orlando Recovery Center on the banks of Lake Ellenor offers a robust medical detox program, including:
Full medical assessment upon admission
Advanced treatment plans customized to your specific needs
Individual sessions with clinicians
Medication therapy to help you detox comfortably
Round-the-clock monitoring for your comfort and safety
Life skills training and therapy
Fitness counseling and training to promote healthy recovery
A smooth transition to rehab
Amenities are also available, including:
Swimming pool
Exercise gym
Basketball courts
Sand volleyball court
Yoga
Art therapy
Life-skills therapy
Designated smoking areas
If you suffer from a Valium use disorder or have a loved one who is struggling with Valium, we can help. Reach out to our knowledgeable intake specialists at Orlando Recovery Center today.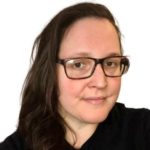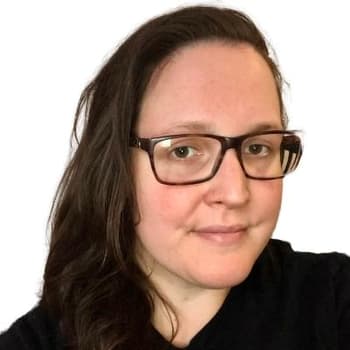 Editor – Erica Weiman
Erica Weiman graduated from Pace University in 2014 with a master's in Publishing and has been writing and editing ever since.
Read more
Medically Reviewed By – Dr. Jessica Pyhtila, PharmD
Dr. Jessica Pyhtila is a Clinical Pharmacy Specialist based in Baltimore, Maryland with practice sites in inpatient palliative care and outpatient primary care at the Department of Veteran Affairs.
Read more
Sources
---
ClinCalc. "Diazepam." Drug Usage Statistics, United States, 2013 – 2019, 2021. Accessed January 9, 2022.
Drugs.com. "Diazepam." November 9, 2020. Accessed January 9, 2022.
Florida PDMP Foundation. "September 2021 Report." September 2021. Accessed January 9, 2022.
Hallare, J; Gerriets, V. "Half Life." StatPearls, August 23, 2021. Accessed January 9, 2022.
Gryczynski, J; Schwartz, RP; Mitchell, SD; et al. "Hair Drug Testing Results and Self-repor[…]isk Illicit Drug Use." Drug and Alcohol Dependence, May 17, 2014. Accessed January 9, 2022.
ARUP Laboratories. "Drug Plasma Half-Life and Urine Detection Window." October 2021. Accessed January 9, 2022.
Medical Disclaimer
The Recovery Village aims to improve the quality of life for people struggling with a substance use or mental health disorder with fact-based content about the nature of behavioral health conditions, treatment options and their related outcomes. We publish material that is researched, cited, edited and reviewed by licensed medical professionals. The information we provide is not intended to be a substitute for professional medical advice, diagnosis or treatment. It should not be used in place of the advice of your physician or other qualified healthcare provider.