Adderall is a prescription stimulant used to treat attention-deficit hyperactivity disorder (ADHD) and narcolepsy. Adderall is composed of two Schedule II controlled substances: amphetamine and dextroamphetamine. The medication increases alertness and energy by stimulating the central nervous system.
Despite its success in treating ADHD, Adderall is commonly misused and can lead to dependence and addiction. When someone develops an Adderall dependence and then stops using the drug, unpleasant withdrawal symptoms can occur due to chemical imbalances within the body. Although the symptoms and duration of withdrawal can vary, understanding the general timeline of Adderall withdrawal is essential for those preparing to quit the drug.
What Is Adderall?
Adderall is a Schedule II controlled substance that contains the stimulants dextroamphetamine and amphetamine. It is available in both long-acting and short-acting dosage forms and is FDA-approved to treat ADHD.
Is Adderall Addictive?
Adderall can be extremely addictive. As a Schedule II controlled substance, Adderall carries a high risk of abuse, addiction and dependence. Although the risk of an Adderall addiction decreases when a person takes their medication exactly as prescribed and avoids medications that have not been prescribed to them, anyone can develop an Adderall addiction.
Signs of Adderall addiction include:
Spending a lot of time taking or trying to get Adderall
Going to different doctors and pharmacies to try to get Adderall
Stealing, borrowing or buying another person's Adderall
Taking Adderall in larger amounts or for a longer period than intended
Ignoring family or work obligations due to Adderall
Social isolation due to Adderall
Taking Adderall when it's hazardous to do so
Needing increasingly larger doses of Adderall for it to have the same effect as before
Withdrawal symptoms occur when you stop taking Adderall
Adderall Withdrawal
When you take Adderall regularly over a long period of time, your body becomes accustomed to the drug's presence. When your body and brain adapt to Adderall's presence, they can begin to rely on it in order to feel normal.
Adderall dependence alters the levels of dopamine and norepinephrine in your brain. If you suddenly stop taking Adderall, your body will need to quickly adjust these levels because the drug is no longer present to keep them functioning normally. This shock to the system is what often causes uncomfortable withdrawal symptoms to occur after a person quits Adderall.
Adderall Withdrawal Symptoms
Adderall withdrawal symptoms can be challenging to overcome, and they can be both mental and physical in nature. Some common Adderall withdrawal symptoms include:
Depression
Reduced emotional reactions
Agitation
Tiredness
Vivid dreams or nightmares
Sleep changes
Increased appetite
Cognitive slowing
Reduced physical movement
Some Adderall withdrawal symptoms can be more dangerous. This is especially true if you take high doses of Adderall, as it puts you at risk of severe psychiatric withdrawal symptoms. These include:
Psychosis
Paranoia
Disordered thoughts
Hallucinations
How Long Does Adderall Withdrawal Last?
Adderall withdrawal timeframes can vary greatly, and no two people will have the same experience. That said, Adderall withdrawal generally lasts up to five days. However, some people may have protracted withdrawal symptoms that last for a longer timeframe.
It is important to note that Adderall exists in both long-acting and short-acting forms. However, little information is available on whether withdrawal differs between the two dosage forms. Still, there is some suspicion that short-acting Adderall may have a higher withdrawal risk than the longer-acting version.
Adderall Withdrawal Timeline
The duration and severity of Adderall withdrawal symptoms can vary from person to person. Understanding a typical timeline for Adderall withdrawal symptoms may help individuals preparing for withdrawal know what to expect.
Once the stimulant effects of Adderall begin to wear off, the initial phase of withdrawal begins. This initial phase, or 'crash,' is then followed by a wave of secondary symptoms that may persist for weeks after ceasing Adderall use. A typical timeline for Adderall withdrawal symptoms may follow this example:
Within 24 hours of the last dose: Withdrawal symptoms start
Within one to three days of the last dose: Withdrawal symptoms continue
Within three to five days of the last dose: Withdrawal symptoms begin to lessen
Some people experience an additional phase of prolonged withdrawal after stopping a stimulant like Adderall. Protracted withdrawal symptoms are usually psychological in nature, but there is little research specifically about protracted withdrawal from Adderall.
Adderall Detox
Although some people attempt to detox from Adderall and ride out withdrawal symptoms on their own at home, it is much safer to detox from Adderall under medical supervision. When you are admitted to a medical detox facility, you can receive around-the-clock care from doctors and nurses who help to manage withdrawal symptoms. This can help you detox in the safest and most comfortable way possible. Sometimes, medications can also be provided in medical detox to ease Adderall withdrawal symptoms.
Adderall Withdrawal Medications
Stimulant withdrawal syndromes are generally treated with observation. However, although there are no specific FDA-approved medications for stimulant withdrawal, some medications can be prescribed to help ease Adderall withdrawal symptoms. These include:
Sleep medications like temazepam (Restoril) for insomnia
Anxiety medications like diazepam (Valium) for anxiety, agitation or restlessness
In addition, psychiatric symptoms like hallucinations, paranoia and psychosis can be treated with antipsychotic medications until the person recovers.
Get Help for Adderall Withdrawal in Orlando, FL
Adderall detox and withdrawal are difficult to undergo without professional assistance. Professional Adderall withdrawal treatment may include medical detox, inpatient or outpatient rehab, medications, psychotherapy and support groups.
Medical professionals generally recommend tapering off Adderall rather than abruptly quitting or going 'cold turkey.' Tapering, which involves slowly decreasing the drug dosage, limits Adderall withdrawal symptoms. Professional treatment is advised when attempting Adderall detox, as it allows a medical team to design a tapering schedule and closely monitor and treat any potential withdrawal symptoms.
An inpatient setting may be necessary if severe psychotic symptoms occur during withdrawal. Medications such as antidepressants and antipsychotics may be useful in treating depression, paranoia and anxiety during Adderall withdrawal.
Attending a comprehensive addiction treatment program on an inpatient or outpatient basis is critical in managing Adderall withdrawal. Such programs provide the medical monitoring, counseling, support groups and aftercare programs that are often necessary for achieving long-term recovery from Adderall addiction.
If you or someone you love is struggling with Adderall addiction, the Orlando Recovery Center is here to help. Contact us today to explore treatment options available to you and receive the assistance you deserve.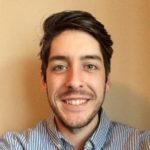 Editor – Jonathan Strum
Jonathan Strum graduated from the University of Nebraska Omaha with a Bachelor's in Communication in 2017 and has been writing professionally ever since.
Read more
Medically Reviewed By – Dr. Jessica Pyhtila, PharmD
Dr. Jessica Pyhtila is a Clinical Pharmacy Specialist based in Baltimore, Maryland with practice sites in inpatient palliative care and outpatient primary care at the Department of Veteran Affairs.
Read more
Sources
---
Drugs.com. "Adderall." February 1, 2022. Accessed August 1, 2022.
World Health Organization. "Clinical Guidelines for Withdrawal Manag[…]e in Closed Settings." 2009. Accessed August 1, 2022.
Substance Abuse and Mental Health Services Administration. "Protracted Withdrawal." July 2010. Accessed August 1, 2022.
Parrott, Andrew C. "Why all stimulant drugs are damaging to […]ological explanation." Human Psychopharmacology, July 2015. Accessed August 1, 2022.
PsychDB. "Stimulant Withdrawal." March 29, 2021. Accessed August 1, 2022.
Gupta, Mohit; Gokarakonda, Srinivasa B.; Attia, Fibi N. "Withdrawal Syndromes." StatPearls, May 20, 2022. Accessed August 1, 2022.
Medical Disclaimer
The Recovery Village aims to improve the quality of life for people struggling with a substance use or mental health disorder with fact-based content about the nature of behavioral health conditions, treatment options and their related outcomes. We publish material that is researched, cited, edited and reviewed by licensed medical professionals. The information we provide is not intended to be a substitute for professional medical advice, diagnosis or treatment. It should not be used in place of the advice of your physician or other qualified healthcare provider.