If you are in an immediate emergency, call 911. If you are looking for more information on substance abuse treatment and it is not a medical emergency, call our 24/7 Fentanyl Helpline at 833-662-1020.
Fentanyl is an opioid, a drug prescribed for pain relief that blocks pain receptors in the body. However, fentanyl is involved in more drug-related deaths than any other illicit substance — its potency combined with its accessibility makes fentanyl one of the strongest and most dangerous opiates.
Signs of Fentanyl Addiction
Fentanyl can cause unpleasant side effects even when used as prescribed. When fentanyl is misused, however, these symptoms can become severe. In addition to physical symptoms, there are emotional, psychological and social signs that someone may be misusing fentanyl. Symptoms of fentanyl addiction can include:
Euphoria
Drowsiness
Confusion
Weight loss
Nausea
Vomiting
Irritability
Injection marks or skin irritation
Doctor shopping
Lying about or hiding fentanyl use
Stealing
Depression
Mood fluctuation
Isolation
Fentanyl Rehab Treatment Options
A fentanyl use disorder is a serious condition, and stopping without professional treatment is difficult. Fortunately, with long-term treatment, patients can overcome this addiction and learn to manage daily stress without fentanyl.
When a person struggling with fentanyl addiction suddenly stops using it, they often undergo fentanyl withdrawal. There are many risks associated with the various stages of withdrawal, and stopping fentanyl use should not be attempted outside of a controlled treatment center or hospital environment.
A comprehensive treatment plan for fentanyl addiction can include a variety of steps, including:
At most levels of care, treatment involves medical support, individual behavioral therapy, group therapy, family therapy, support groups and 12-step programs. Medications can also be utilized when appropriate. In the case of fentanyl addiction, some medications can minimize withdrawal symptom severity and help prevent cravings, but it's up to the facility to determine if these medications are necessary or beneficial for the patient.
Fentanyl Detox Treatment
In medical detox, you are admitted to a detox facility that provides around-the-clock medical care to manage potential withdrawal from fentanyl. Medical detox helps the body adjust to the removal of a substance in a safe environment, and it is considered the first step in rehab treatment.
Inpatient Fentanyl Rehab
Intensive inpatient treatment is a common treatment program that requires the patient to live at a designated residential facility. During a client's inpatient programming, a combination of medication and psychotherapy work in tandem to address the person and their addiction. Mental health professionals and other staff monitor the patient in a safe and supportive environment while they recover.
Outpatient Fentanyl Rehab
Outpatient treatment is a less intensive treatment program that involves clients attending therapy sessions or support groups at a designated treatment facility while living at home. Although outpatient programs have several benefits and are convenient for patients with demanding personal or professional schedules, most people enter outpatient care after completing an inpatient stay for a successful recovery. People with moderate to severe addictions, including most cases of fentanyl use disorders, are often better served by inpatient treatment before transitioning to outpatient care.
Reach out now
We can help answer your questions and talk through any concerns.
Does Insurance Cover Fentanyl Rehab?
Most health insurance providers cover some or all costs associated with fentanyl addiction treatment. Most inpatient rehab programs for addiction accept national and local insurance plans. However, payment plans are usually available for those who choose a treatment facility that is not covered by their insurance.
Many people are nervous about treatment because of the possibility of high medical bills, but getting treated will provide the tools for someone to potentially save money they were spending on their addiction. If you or someone you know is struggling with a fentanyl use disorder, it's time to get help.
How Much Does Fentanyl Rehab Cost?
The cost of fentanyl addiction rehab varies based on the client's needs. While many people hesitate to begin addiction treatment because of financial reasons, getting medical treatment rather than attempting treatment on your own is important for safe, long-lasting recovery. Trying to save money by attempting an at-home or rapid detox program could be dangerous or even deadly.
The cost of rehab can depend on:
Location
Level of care
Insurance
Severity of addiction
Co-occurring disorders or treatments
There are several costs associated with untreated fentanyl use disorders, including:
Costs of the drug itself
Criminal costs
Health management costs, including the transmission of infectious diseases
Medical costs of treating overdoses
Injuries associated with drug use, including accidents
Fentanyl Rehab in Orlando
The Orlando Recovery Center offers evidence-based addiction treatment programs that treat any co-occurring mental health conditions with personalized programming and therapy options. Our professional team can design an individualized treatment plan to address your unique situation.
Our facility has a wide range of amenities that include:
Swimming pool
Fully equipped exercise gym
Basketball courts
Sand volleyball court
Yoga, art and life-skills therapy options
Lakefront views
Off-site field trips
To learn more about which treatment programs could work for you, call Orlando Recovery Center today to speak with a representative.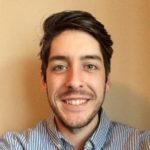 By – Jonathan Strum
Jonathan Strum graduated from the University of Nebraska Omaha with a Bachelor's in Communication in 2017 and has been writing professionally ever since.
Read more
Medically Reviewed By – Danielle Boland, LCSW
Danielle is licensed clinical social worker, currently living and practicing in central Connecticut.
Read more
Medical Disclaimer
The Recovery Village aims to improve the quality of life for people struggling with a substance use or mental health disorder with fact-based content about the nature of behavioral health conditions, treatment options and their related outcomes. We publish material that is researched, cited, edited and reviewed by licensed medical professionals. The information we provide is not intended to be a substitute for professional medical advice, diagnosis or treatment. It should not be used in place of the advice of your physician or other qualified healthcare provider.