Living with nerve pain can be frustrating. Neuropathy — another term for nerve pain — can interfere with a person's ability to work, sleep, drive or eat. Nerve pain may be constant, or it may come and go. Stabbing, tingling, burning or numbness are some of the sensations felt by people living with nerve pain.
Several medications are available for the treatment of nerve pain, but many of them carry certain drawbacks. Over-the-counter (OTC) medications are usually unsuccessful at controlling nerve pain sensations. While prescription medications for nerve pain may be more effective, they often have side effects such as drowsiness, dizziness and sedation. They can also carry addictive risks. For example, opiates have a high potential for abuse and addiction and are often ineffective for addressing nerve pain.
Gabapentinoids are another class of medications available to treat nerve pain. However, some studies suggest that gabapentin (Neurontin), a gabapentinoid, may carry an increased risk of self-harm and suicidal thoughts. Health care providers must consider the potential link between gabapentin and suicide when treating people with nerve pain.
What Is Gabapentin?
Gabapentin (Neurontin) is a gabapentinoid available for treating seizures or nerve pain. Gabapentinoids work by blocking the messages sent to brain cells: when a nerve outside the brain tries to send a pain message to the brain, gabapentinoids will block the signal before it can reach the brain.
The most common side effects of gabapentin are:
Dizziness
Drowsiness
Peripheral edema (swelling of the legs, ankles and feet or arms and hands)
Behavioral Side Effects of Gabapentin
Gabapentin is one of many anti-seizure medications that carry a risk of behavioral side effects. Anti-seizure medications may increase impulsiveness and recklessness, which can cause an increase in suicidal thoughts and behaviors. Exactly how or why this behavior change occurs is unknown. People with a family history of behavioral disorders or a personal history of suicidal ideation may have a higher risk of behavioral side effects from taking gabapentin.
Specific behavioral side effects of gabapentin include:
Aggressive behavior
New or worsening depression
Self-harm
Suicidal thoughts
Suicide attempts
Unusual changes in mood or behavior
It's important to seek medical attention if you or someone you know is having behavioral side effects from gabapentin or other anti-seizure medications.
Gabapentin, Self-Harm and Increased Suicide Risk
Several studies on the link between gabapentin, self-harm and increased suicide risk reviewed information from health care registries and insurance claims. These studies looked at people taking medications like gabapentin and reported claims of self-harm and suicidal behaviors.
A study linking self-harm and gabapentinoids was performed by a group of Oxford researchers using data from the Swedish health care system. About 200,000 people taking gabapentinoids were tracked for this study. Patients who took the gabapentinoids pregabalin or gabapentin and showed self-harm behavior were compared to themselves before they took the nerve pain medication.
Taking gabapentinoids was associated with an increase in:
Head/body injuries
Road traffic incidents and offenses
Suicidal behavior and deaths from suicide
Unintentional overdoses
Another study reviewed medical and insurance records gathered from the HealthCore Integrated Research Database in the U.S. from July 2001 through December 2006. Researchers studied the link between suicidal behavior and various anti-seizure medications. This study determined that gabapentin was associated with an increased risk of suicide attempts, suicide completions and violent deaths.
A third study on gabapentin use and suicide reviewed the PharMetrics medical claims database from 2000 to 2006. The insurance claims of over 130,000 people treated with gabapentin were reviewed to see if gabapentin was associated with an increased risk of a suicide attempt. Unlike the other studies, the results of this study determined that gabapentin use was not linked to an increase in suicide attempts.
Most studies on the link between gabapentin and the risk of suicidal behavior are limited because they review information from medical and insurance claims data. Data collected may underreport self-harm, suicide attempts and suicide completions. Information in these studies was gathered from electronic databases rather than direct patient interviews, and there may be other treatment factors that were not considered.
Mixing gabapentinoids with alcohol or other drugs is also known to worsen the risk of self-harm. In addition, taking other medications with gabapentin may increase the risk of physical and behavioral side effects. A study reviewing reported deaths in Finland looked at data on patients who tested positive for the presence of gabapentin. In 87.5% of these deaths, patients also tested positive for the presence of opioids. Mixing gabapentin with other medications increases the risk of side effects like trouble breathing, and it may lead to coma or death.
When starting a medication like gabapentin for nerve pain, it is important to consider both the risks and benefits of treatment. A person should talk with their health care provider about treatment options, family and personal health history, mental health history and other medications they are taking.
Should You Stop Taking Gabapentin?
No one should stop taking their nerve pain medication without first consulting with their health care provider. This is because suddenly stopping gabapentin can cause withdrawal symptoms.
Suicidal thoughts or behaviors and any side effects should be reported to a doctor or pharmacist if they do not go away. A health care provider can help people experiencing behavioral side effects from gabapentin safely taper off the medication to avoid withdrawal.
If you or someone you know is in crisis or struggling with suicidal thoughts, call or text 988 or visit 988lifeline.org for help.
While more studies are needed to evaluate the risk of suicide in people taking gabapentin, research has looked into the addictive potential of gabapentin. Self-harm, intentional or not, can worsen if an addiction is present. For example, gabapentin abuse can make people overly tired, leading to an increased risk of accidental self-harm.
If you or someone you love is struggling with a gabapentin addiction and co-occurring mental health concerns, Orlando Recovery Center can help. Contact us today to speak with a representative and learn about treatment programs that can work well for your needs.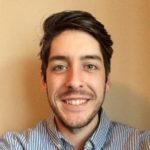 Editor – Jonathan Strum
Jonathan Strum graduated from the University of Nebraska Omaha with a Bachelor's in Communication in 2017 and has been writing professionally ever since.
Read more
Sources
---
Molero, Yasmina; et al. "Associations Between Gabapentinoids a[…] Study in Sweden." British Medical Journal, 2019. Accessed July 25, 2022.
Quintero, Gabriel. "Review About Gabapentin Misuse, Inter[…]and Side Effects." Journal of Experimental Pharmacology, 2017. Accessed July 25, 2022.
Ghaly, Ramsis F.; et al. "Gabapentin-related suicide: Myth or fact?" Surgical Neurology International, 2018. Accessed July 25, 2022.
Gibbons, Robert D,; et al. "Gabapentin and Suicide Attempts." Pharmacoepidemiology and drug safety, December 2010. Accessed July 25, 2022.
Patorno, Elisabetta; et al. "Anticonvulsant Medications and the Ri[…]or Violent Death." Journal of the American Medical Association, April 14, 2010. Accessed July 25, 2022.
Hakkinen, Margareeta; et al. "Profiles of pregabalin and gabapentin[…]ortem toxicology." Forensic Science International, August 2014. Accessed July 25, 2022.
U.S. Food and Drug Administration. "GABAPENTIN tablets, for oral use." May 2021. Accessed July 25, 2022.
Medical Disclaimer
The Recovery Village aims to improve the quality of life for people struggling with a substance use or mental health disorder with fact-based content about the nature of behavioral health conditions, treatment options and their related outcomes. We publish material that is researched, cited, edited and reviewed by licensed medical professionals. The information we provide is not intended to be a substitute for professional medical advice, diagnosis or treatment. It should not be used in place of the advice of your physician or other qualified healthcare provider.