Getting clean from a substance abuse problem is a great first step towards recovery. However, a lot of people living in sobriety might argue that sustaining recovery takes a lot of hard work. It is a daily effort to make better choices to stay clean.
Naturally, part of recovery means that a recovered addict be aware of relapse and prepare themselves with methods to combat it from happening. Understanding the importance of coping strategies to prevent relapse can make or break a successful long-term recovery.
What Causes Relapse?
It is important to understand that relapse is not a singular event. Relapse is a process that a significant build up for weeks or sometimes months in advance.
There are three main categories of relapse, with signs that correspond with each:
Emotional relapse – Anger, anxiety, depression, isolation or mood swings
Mental relapse – Lying, hiding or romanticizing
Physical relapse – Contacting dealers, driving to meet someone or getting alcohol
Understanding the signs that come along with each of these relapse areas is part of what is taught as part of relapse prevention.
What Is Relapse Prevention?
Relapse prevention is often a topic discussed in the rooms as well as during inpatient treatment and is a form of substance abuse therapy that is recommended. Relapse Prevention Therapy (RPT) is a great way to identify, anticipate, and cope with the possibilities for relapse that can arise during and after treatment.
Cognitive Behavior Therapy (CBT) is the overarching theme of relapse prevention that helps people identify and hone their behavioral skills to emphasize the importance of building new skills around abstaining from drug usage.
It educates the user on their addictive behaviors and helps them to develop new behaviors that offset those past behaviors that led them down the path of addiction.
The reason this technique works so well is because it allows the user to build their relapse prevention strategy on an individualized level based on his or her own behaviors. Not only that, but it can be used in conjunction with other tools and coping strategies.
Additional Tools and Techniques for Preventing Relapse
Stress Management – Learning how to relax and work through stressful situations in a healthier way is key for recovery. Most users can easily be triggered by poorly managed stress, so it is important to learn new ways to handle stress.
Building Routines – Having a daily routine that organizes time for a recovered addict can help to regiment their time and make choices much easier. By having a schedule and routine, it simplifies life and helps take the element of surprise out of the equation, making daily life more predictable and manageable.
Cognitive Skills – Learning to make mindful and conscious decisions that fully support recovery. Engaging in conscious decision making helps bring awareness to thinking and behavior patterns that can help with making healthier choices.
Avoiding High-Risk Situations – Understanding your triggers from high-risk situations is imperative. This includes, but is not limited to people, places, and things that may cause old thinking and habits to surface.
H.A.L.T. is also great acronym to remember, which refers to avoiding becoming Hungry, Angry, Lonely or Tired. These are each also considered higher risk situations where you may not be thinking as clearly in these types of moments, which put a user in more danger for reaching for something they shouldn't.
Spiritual Practices – Developing a spiritual practice in sobriety can help to create balance, calmness, and peace. Usually, this is based around faith, nature, exercise, prayer, meditation, journaling or quiet time. Taking time out to connect with your spirit is essential in recovery to help prevent relapse.
Getting sober is not just about recovering from an addiction. Most importantly, it is about creating a new life with new behaviors and habits that make abstaining from using much easier.
For more information about treatment programs for substance abuse, as well as relapse prevention support, please contact us today.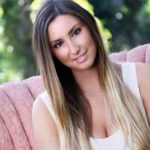 By – Carly Benson
With over 11 years of recovery under her belt from alcohol and cocaine, Carly Benson has become a faithful believer in miracles, a writer and a person living a mindfully alcohol-free lifestyle.
Read more
Medical Disclaimer
The Recovery Village aims to improve the quality of life for people struggling with a substance use or mental health disorder with fact-based content about the nature of behavioral health conditions, treatment options and their related outcomes. We publish material that is researched, cited, edited and reviewed by licensed medical professionals. The information we provide is not intended to be a substitute for professional medical advice, diagnosis or treatment. It should not be used in place of the advice of your physician or other qualified healthcare provider.