Though 2020 is behind us, the pandemic and its isolating effects remain. Fortunately, there are many ways to find treatment and continue your recovery in 2021.
Last year, the COVID-19 pandemic swept the world, causing stress, isolation, uncertainty and fear throughout the U.S. and across the globe. Many people have developed mental health symptoms like anxiety and depression as a result. Some people have turned to drugs and alcohol as a way to self-medicate.
While the pandemic remains a part of American life in 2021, the good news is that the spotlight on mental health and addiction is larger than ever. Health care organizations, rehab facilities, community centers and government institutions have pushed to raise awareness about mental health and increase access to life-saving care.
If you've faced difficult times during the pandemic, you may have found yourself feeling more stressed or thinking about using substances to cope. Whether you're already in recovery or thinking about getting sober, there are many opportunities to commit yourself to a healthier, substance-free life in the new year.
Ways To Grow Your Recovery
Besides reaching out for help through professional counseling or addiction treatment, you may want to try some simple strategies that can bolster your mental health and recovery. Here are a few tips that can help you reduce stress and stay sober in your day-to-day life:
Focus on your health: Your physical state can play a huge role in your mental health. It's important to get plenty of rest, eat nutritious food and find time to exercise.
Stay connected with friends and loved ones: These people can help support you when you're struggling and keep you motivated throughout your recovery.
Join a support group: Whether you have a great network of friends or not, few things can replace the power of a recovery support group. Members in these groups are in the same situation as you. In in-person and virtual meetings, you can share experiences, learn strategies and recommit yourself to sobriety each day.
Get back into a hobby, or try a new one: Progress in recovery can sometimes be difficult to monitor. Beginning a hobby — especially a creative one, such as playing an instrument or making art — allows you to try something new and see marked improvements in your skill over time.
Limit social media and news: Social media websites can easily make you feel down. Remind yourself that the things people share are rarely an accurate reflection of their lives, so you shouldn't compare your own situation to anyone else's. The media can also focus on negative stories to increase viewership, so it's important to take breaks from the constant influx of news.
Be mindful of your triggers: Most people in recovery have certain things that make them more prone to relapsing into drug or alcohol use. You may be triggered by being around people you used to use substances with, or party atmospheres may make you crave a drink. Try to avoid these situations if possible, and have someone you can contact in case you find yourself in a triggering event.
Keep yourself occupied: Sometimes, simple boredom can make your mind wander back to drugs or alcohol. When you're in recovery, especially early on, you want to try to keep yourself occupied as much as possible.
Start a recovery journal: Writing about your ups and downs, your progress and your overall feelings throughout your recovery can be incredibly valuable. It helps you process how you feel and gives you a tangible way to see how far you've come during your journey.
While these tips may help out, they're not a replacement for professional treatment. If you are struggling with addiction or a co-occurring mental health disorder, seeking help is the most effective way to begin a healthy recovery. Fortunately, finding addiction treatment may be easier than ever due to the rising number of telehealth services.
New Paths to Recovery
Orlando Recovery Center offers an easy-to-use telehealth app, which connects you to licensed therapists and addiction counselors. These professionals can provide evidence-based treatment remotely, allowing you to receive assistance from the comfort of home. Inpatient treatment at our state-of-the-art facility is also available during the pandemic for those who need it, with added safety measures and comprehensive screening practices.
Our free and confidential online recovery meeting rooms allow support groups to gather virtually and continue routine meetings online. This service allows people to maintain ongoing support and avoid feelings of isolation that are common within the pandemic.
The Substance Abuse and Mental Health Services Administration also has a helpful list of different online resources, such as virtual support groups, forums and recovery organizations.
Help Is Available
Though life may not go back to normal for a while, recovery is still possible — even amid a pandemic. If you or a loved one are struggling with substance use or a co-occurring mental health disorder, Orlando Recovery Center is here to help. Contact one of our helpful representatives today to learn more about treatment plans and programs that can work well for your situation.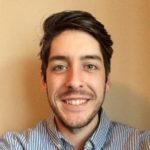 Editor – Jonathan Strum
Jonathan Strum graduated from the University of Nebraska Omaha with a Bachelor's in Communication in 2017 and has been writing professionally ever since.
Read more
Medical Disclaimer
The Recovery Village aims to improve the quality of life for people struggling with a substance use or mental health disorder with fact-based content about the nature of behavioral health conditions, treatment options and their related outcomes. We publish material that is researched, cited, edited and reviewed by licensed medical professionals. The information we provide is not intended to be a substitute for professional medical advice, diagnosis or treatment. It should not be used in place of the advice of your physician or other qualified healthcare provider.