If you are in an immediate emergency, call 911. If you are looking for more information on substance abuse treatment and it is not a medical emergency, call our 24/7 Morphine Helpline at 877-542-1036.
Morphine is a potent opioid drug used as a pain reliever in medical settings. Morphine is derived from the opium poppy, like other opioids including heroin and codeine. These drugs bind to mu-opioid receptors in the brain and central nervous system. Morphine and other opioids activate these receptors and change the person's response to pain. As a Schedule II controlled substance, morphine use can cause addiction and dependence. With dependence, withdrawal symptoms can occur if someone suddenly stops using morphine.
Morphine Withdrawal
When a person is dependent on morphine, their central nervous system relies on the drug for normal function because of changes in the brain's chemical structure. If someone who's dependent on morphine suddenly stops using it, they may experience withdrawal.
Opioid withdrawal can vary for each person, both in symptoms and severity. The morphine withdrawal timeline depends on the person as well, including their physical attributes and history of substance use.
The amount of morphine and duration of addiction can also influence withdrawal symptoms. If someone has been using high doses of morphine for a long time, they may have more intense and longer-lasting withdrawal symptoms than someone who has been taking a lower dose of morphine for a shorter period of time.
Morphine Withdrawal Symptoms
Morphine withdrawal side effects can be physical and psychological. Opioid detox is often uncomfortable, which is why many people rely on professional treatment to help. Possible morphine withdrawal side effects include:
Teary eyes
Goosebumps
Runny nose
Yawning
Dilated pupils
Sweating
Muscle aches
Restlessness
Anxiety
Agitation
Insomnia
Nausea and vomiting
Diarrhea
Abdominal cramps
Morphine withdrawal isn't life-threatening in most cases, but it can be a deterrent to someone who wants to stop using the substance or pursue addiction treatment.
Morphine Withdrawal Timeline
Everyone's period of detoxing from morphine can be different, but there is a general guide for short-acting morphine:
Long-acting morphine formulations, like MS Contin, may have a slower withdrawal onset. For long-acting morphine, symptoms generally emerge within the first day after stopping the drug and can continue up to 10 days. Like with short-acting morphine, protracted withdrawal symptoms are also possible.
Morphine Withdrawal Home Treatment
Home remedies are not recommended to help treat morphine withdrawal. Little data is available to support the use of home detox regimens for morphine, and none have been evaluated for safety by the Food and Drug Administration (FDA).
The safest way to detox from morphine is under medical supervision, such as at a drug detox facility where you can be monitored around the clock. Trying to quit at home without help can increase your risk of withdrawal symptoms and cravings, which can lead to relapse.
Morphine Detox
To help manage morphine withdrawal symptoms, a professional detox may be recommended. During a professional morphine detox, patients receive 24-hour medical care and treatment as they go through withdrawal. This level of support can minimize discomfort and ensure symptoms don't become severe or complications don't arise.
Morphine Detox Medications
In a medically-supervised detox center, many different medications can be administered to help manage opioid withdrawal symptoms. These include, as medically appropriate:
Medication-assisted treatment (MAT): In MAT, morphine is replaced by a long-acting opioid that can both stop morphine cravings and prevent the euphoric high caused by morphine. MAT medications include:

Methadone: This medication is the oldest available treatment for opioid use disorder and is most often used in inpatient detox settings since it can only be dispensed in small quantities.
Buprenorphine: This user-friendly alternative to methadone can be prescribed by doctors and dispensed by community pharmacies, making it more easily accessible.

Naltrexone: This MAT alternative works by blocking the effects of opioids.
Lofexidine: This medication is an FDA-approved treatment for opioid withdrawal symptoms.
Clonidine: This medication works similarly to lofexidine and can be used off-label to treat opioid withdrawal symptoms.
Medical professionals may offer other medications to treat specific withdrawal symptoms. For example, loperamide, or Imodium, can treat diarrhea during opioid withdrawal.
Morphine Detox in Orlando
The Orlando Recovery Center offers a 93-bed detox and rehab facility on the banks of Lake Ellenor outside Orlando so that you can detox and heal in a comfortable, calming setting. In addition to morphine detox services, we also offer inpatient and outpatient rehab, providing a smooth transition to the next phase in your recovery.
Our inpatient and outpatient rehab programs are customized to your needs and include options for a partial hospitalization program and intensive outpatient treatment, as well as teletherapy. If you or your loved one is struggling with morphine or opioid addiction and dependence, reach out to the Orlando Recovery Center to speak with our skilled, compassionate staff.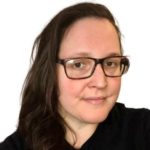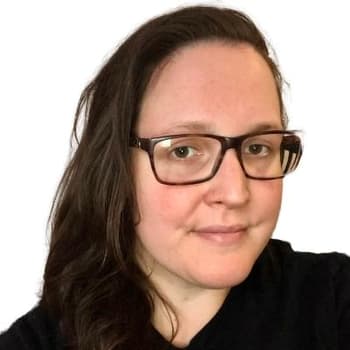 Editor – Erica Weiman
Erica Weiman graduated from Pace University in 2014 with a master's in Publishing and has been writing and editing ever since.
Read more
Medically Reviewed By – Dr. Jessica Pyhtila, PharmD
Dr. Jessica Pyhtila is a Clinical Pharmacy Specialist based in Baltimore, Maryland with practice sites in inpatient palliative care and outpatient primary care at the Department of Veteran Affairs.
Read more
Sources
---
World Health Organization (WHO). "Withdrawal Management." Clinical Guidelines for Withdrawal Management and Treatment of Drug Dependence in Closed Settings, 2009. Accessed January 30, 2022.
American Society of Addiction Medicine (ASAM). "National Practice Guideline for the Trea[…] 2020 Focused Update." December 18, 2019. Accessed January 30, 2022.
Substance Abuse and Mental Health Services Administration (SAMHSA). "Protracted Withdrawal." Substance Abuse Treatment Advisory: News for the Treatment Field, July 2010. Accessed January 30, 2022.
U.S. Department of Justice, Drug Enforcement Administration (DEA). "Drugs of Abuse." April 2020. Accessed January 30, 2022.
Medical Disclaimer
The Recovery Village aims to improve the quality of life for people struggling with a substance use or mental health disorder with fact-based content about the nature of behavioral health conditions, treatment options and their related outcomes. We publish material that is researched, cited, edited and reviewed by licensed medical professionals. The information we provide is not intended to be a substitute for professional medical advice, diagnosis or treatment. It should not be used in place of the advice of your physician or other qualified healthcare provider.