If you are in an immediate emergency, call 911. If you are looking for more information on substance abuse treatment and it is not a medical emergency, call our 24/7 Oxycodone Helpline at 844-897-9118.
Opioids can be highly addictive, and oxycodone is one of the most commonly abused opioid drugs. Oxycodone carries a high risk for dependence and addiction, even when taken exactly as prescribed. This means that people may develop an oxycodone addiction while taking the prescription drug under a doctor's care.
It is important to understand that oxycodone dependence and addiction result from physical and chemical changes in the brain and do not reflect a lack of willpower or moral fortitude. In all of us, naturally produced opiates (versus man-made opioids) help to regulate pain and pleasure by impacting the brain's "reward system." Oxycodone interacts with these opiate receptors far more strongly than any naturally produced opiates can, resulting in a self-reinforcing dependence on oxycodone for "normal" brain functionality.
Those who develop oxycodone addiction often need rehab to stop. Thankfully, there are several oxycodone addiction treatment options.
Oxycodone Addiction Treatment Options
Oxycodone dependence and addiction are associated with a profoundly uncomfortable detox and withdrawal process that, for many people, is best addressed by professionals who can assist when necessary. This means that oxycodone rehab often begins with a medical detox program, where medical professionals can provide support and medication to keep patients as comfortable as possible as they undergo withdrawal.
There are several oxycodone addiction treatment options available. The first step in determining which program may be best for you is to schedule an evaluation with an addiction specialist. Throughout the evaluation, it is important to be honest about your drug and alcohol use and your medical history; this gives the evaluator the information they need to make treatment recommendations.
Fight addiction with evidence-based, expert care.
Medical Detox
Medical detox programs provide 24/7 care and supervision by medical professionals who can intervene in the case of complications and, if appropriate, provide medications to ease withdrawal symptoms. Most people overcoming an oxycodone dependence or addiction can expect to spend 4–7 days in a medical detox program.
Residential Rehab
Residential (also known as inpatient) rehab can follow a medical detox program or be a starting point for someone who's already detoxed. Residential rehab programs are instrumental for many people, especially in the first weeks of recovery when relapse rates are high.
Inpatient rehab is a more intensive form of rehab that requires that the client live on-site and participate in daily individual and group therapy. Inpatient rehab programs often provide the best chance of achieving early sobriety, as it keeps people away from the triggers associated with relapse. Residential rehab programs offer a safe, comfortable environment staffed by addiction specialists, therapists and a team of medical professionals who are equipped to manage all aspects of recovery from oxycodone use disorder.
Outpatient Rehab
Outpatient rehab programs offer more flexibility, since patients are not required to live on-site. In many cases, participants in an outpatient rehab program are able to maintain some or all of their normal job and home responsibilities. There are a number of outpatient program types, ranging from intensive outpatient programs to weekly therapy sessions.
Inpatient vs. Outpatient Rehab
It is important to be honest with yourself about the level of care you need. People with moderate to severe oxycodone addiction should be realistic about whether they may relapse in the face of temptation; for these individuals, an inpatient program is the safest and most effective way to begin your path to recovery. Many people transition into an outpatient program after successfully completing an inpatient rehab program. Others struggling with mild oxycodone dependence or addiction find that a high-quality outpatient program provides them with the tools and support they need.
The goal of rehab is to provide an avenue to lifelong sobriety, and an early relapse can be a significant setback. Inpatient rehab programs minimize the risk of relapse in the first days and weeks of recovery, while outpatient rehab puts more accountability on the patient.
Dual Diagnosis
Co-occurring disorders are an often overlooked component of substance use disorders. A co-occurring disorder is the presence of both a substance use disorder and a mental health disorder like depression, anxiety or posttraumatic stress disorder (PTSD). A rehab facility with a dual diagnosis problem is equipped to address both the substance use disorder and co-occurring mental health disorder with therapy, case management and medication, if appropriate.
Aftercare & Sober Living
Drug rehab aftercare programs have been shown to help people maintain sobriety long-term. The best way to remain sober is to be proactive about participating in aftercare. Some aftercare programs come in the form of 12-step programs, therapy sessions and medical follow-ups. They may also emphasize pursuing activities and finding new hobbies in place of negative ones that were associated with oxycodone use.
Quality rehab facilities often have aftercare programs you can sign up to participate in once you have completed an inpatient or outpatient rehab program. Make sure to ask about aftercare programs when you are evaluating rehab programs.
How Long Does Rehab Take?
Quality rehab programs will tailor their care to suit the needs of each client, so it is difficult to specify how long a rehab program will take for any one person. People who have a mild oxycodone dependence may find that a less-intensive outpatient program is sufficient, with a lower weekly commitment but longer overall duration. More serious addiction may require several weeks of intensive inpatient care before transitioning into a long-term outpatient rehab program.
Regardless of how long your treatment program is, experts generally recommend that people spend at least three months in treatment. The best way to determine how long rehab will take for you is to have an evaluation with an experienced addiction specialist or treatment facility.
What Does Oxycodone Rehab Cost?
There is no single answer to the question, "How much does rehab cost?" There are a number of factors that influence how expensive rehab will be, including the severity of your addiction, your insurance coverage, location, whether other substance use or mental health disorders are a concern and your overall state of physical and mental health. In general, inpatient programs cost more than outpatient programs, and facilities range from less expensive state-sponsored programs to those with luxury accommodations.
Will Insurance Cover My Treatment?
In many cases, insurance will help you defray some or all of the costs associated with a rehab program. Orlando Recovery Center works with most national and local insurance providers; you can verify your insurance coverage by contacting your provider or giving us a call.
Rehab without insurance is also possible. Many rehab facilities provide grants or scholarships to people who do not have insurance. Also, look for rehab programs that offer sliding fee scales for services provided, which allow them to provide care to people from a broad range of income levels.
Choosing an Oxycodone Rehab Center
It is important that you take some time to evaluate rehab facilities and find the one that is best suited to help you overcome an oxycodone use disorder. Things to keep in mind when you are considering facilities include:
Accreditation: Quality programs are generally accredited by either The Joint Commission or CARF International.
Treatment options: Look for a comprehensive rehab facility that can provide medical detox, residential programs, outpatient programs and aftercare. The best programs have multidisciplinary teams that can address physical and psychological aspects of recovery. Make sure the program you choose has experience in helping people overcome oxycodone use disorder.
Treatment effectiveness: Look for a facility that can provide client endorsements. Overcoming oxycodone use disorders can be challenging; be cautious of programs touting 100% success rates.
Home or away: While the closest facility may be the most convenient, it is not necessarily the best one for you. Oxycodone is a powerful drug, and if you are concerned that you may face triggers or temptations, you may want to look at programs that are farther away from home.
Staff-to-patient ratio: A low staff-to-patient ratio will ensure that you have sufficient access to staff and that all of your needs will be met.
Cost: Cost is, unfortunately, a major factor when finding the right rehab program for you. Look for a rehab facility that can work with your insurance carrier. Many rehab facilities offer grants or scholarships and sliding fee scales to help you keep out-of-pocket costs manageable.
What to Expect When You Go to Rehab
The first step in a rehab program is an intake interview. During the interview, you will discuss current and past drug use and your medical history. You must be completely honest throughout the interview so that the facility can design the most effective program for you. Throughout your rehab program, you will participate in individual and group therapy sessions. You may be uncomfortable at first, especially if you are going through withdrawal, but being proactive about your recovery is an important component of long-term success.
By the time you have completed your rehab program, you will have new relationships with friends and mentors. You will also be equipped with new tools and techniques that can help you manage the stresses of everyday life without falling back on oxycodone use.
What Happens After Rehab?
The most important thing you can do after you complete a rehab program is to remain proactive about your sobriety. Participate in aftercare programs and seek out healthy hobbies you enjoy in order to maintain success in recovery. When you find healthy activities that you enjoy, you will be far less likely to relapse.
Many people also find that they make lifelong friendships during rehab. Don't be afraid to maintain contact with people who made a positive impact on your life during rehab. Peers who are dedicated to sobriety can be instrumental if you face temptation, and you may be just as instrumental to them when they face challenges.
If you are struggling to stop using oxycodone, help is available. The experts at Orlando Recovery Center understand the challenges associated with oxycodone use disorder. We can help you get your life back on track. Call us today to learn more.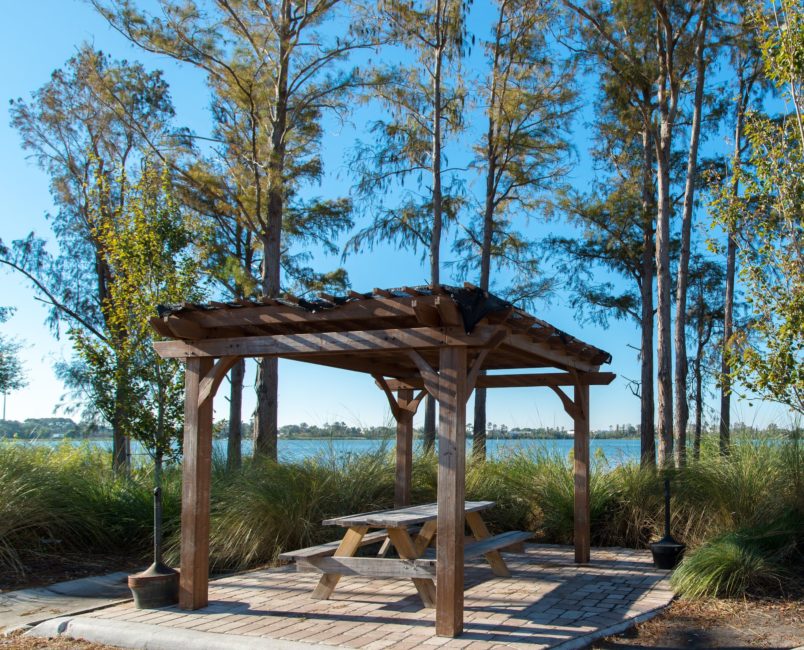 Take The Next Step Toward Recovery
Editor – Abby Doty
Abby Doty graduated from Hamline University in 2021 with a Bachelor's in English and Psychology. She has written and edited creative and literary work as well as academic pieces focused primarily on psychology and mental health.
Read more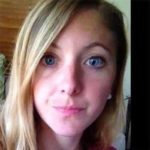 Medically Reviewed By – Jenni Jacobsen, LSW
Dr. Jenni Jacobsen is a licensed social worker through the Ohio Counselor, Social Worker and Marriage and Family Therapist Board. She has over seven years working in the social work field, working with clients with addiction-related and mental health diagnoses.
Read more
Medical Disclaimer
The Recovery Village aims to improve the quality of life for people struggling with a substance use or mental health disorder with fact-based content about the nature of behavioral health conditions, treatment options and their related outcomes. We publish material that is researched, cited, edited and reviewed by licensed medical professionals. The information we provide is not intended to be a substitute for professional medical advice, diagnosis or treatment. It should not be used in place of the advice of your physician or other qualified healthcare provider.