If you are in an immediate emergency, call 911. If you are looking for more information on substance abuse treatment and it is not a medical emergency, call our 24/7 Tramadol Helpline at 844-897-9118.
Tramadol is an opioid painkiller. It is about one-tenth as potent as morphine and is often prescribed for moderate pain. It is recommended to only use tramadol for short periods of time. People who take it daily for several weeks or months are more likely to become dependent on the drug.
Like other opioids, tramadol can be habit-forming. It can make a person feel euphoric and relaxed, so some people who start taking the drug for pain may continue to take it because of these other effects. Over long-term use, the body can become accustomed to the substance's presence in the system, until it needs the drug to function normally. If someone experiences withdrawal symptoms when they stop taking tramadol, this is a sign that they have become dependent on the drug. Tolerance refers to someone requiring increasingly higher doses of tramadol to feel the same effect. Dependence and tolerance may make a person more likely to overdose.
Dependence and tolerance can be signs of an addiction, which is when someone continues to use substances even when they experience negative consequences. When someone loses control over their ability to choose when to use this drug, they may need tramadol addiction treatment.
Tramadol Addiction Treatment
Many people who use tramadol can stop using it without any issues. Some may experience mild, easily-managed withdrawal symptoms when they try to quit, but others may experience severe symptoms or intense cravings that are hard to resist.
People who have a tramadol use disorder are more likely to have used tramadol every day for several weeks or months. Taking the medication as prescribed makes a person less likely to need tramadol addiction treatment. Additionally, people who have a history of mental health issues and people who have previously used street drugs, prescription medications or alcohol are at a greater risk for abusing tramadol.
Tramadol treatment for people with a mild dependence can sometimes be managed at home with the help of a doctor. On the other hand, treating tramadol addiction is more complicated. It may include a combination of detox, inpatient rehab, outpatient rehab and aftercare programs.
Inpatient & Outpatient Tramadol Addiction Treatment Programs
The first step of any tramadol addiction treatment program is to go through detox, which allows the body to process and flush out the drug. Because tramadol is a short-acting opioid, withdrawal usually begins within 6–12 hours of the most recent dose and lasts for 7–14 days.
Tramadol withdrawal symptoms may include anxiety, panic, sweating, insomnia, pain, muscle twitching, goosebumps, nausea and diarrhea. Several drugs are approved to treat opioid addiction, and buprenorphine is sometimes used to help with tramadol withdrawal. Other medicines, such as over-the-counter pain medications and sleep aids, may also manage withdrawal symptoms.
Tramadol withdrawal usually isn't life-threatening, and some people try to complete detox at home. Unfortunately, withdrawal is usually very uncomfortable and comes with extreme cravings, making relapse possible. Many people who go through opioid withdrawal relapse before they reach the end of the detox period because they want to ease withdrawal symptoms. People with more severe side effects may be advised to complete detox at a medical facility to reduce the risk of relapse.
Detox alone is not enough to help a person stay sober long-term. Many people continue to crave opioids even after the acute withdrawal period is over. People who want the best chance at long-term recovery should consider rehab programs. There are two primary types: inpatient and outpatient.
Fight Tramadol addiction with evidence-based, expert care.
Inpatient Tramadol Rehab
Inpatient or residential rehab requires the patient to stay at a facility full-time. Medical treatment and counseling services are available 24 hours a day. Participants may spend their day attending doctor's appointments, individual counseling sessions, group therapy or classes to help build new skills. Inpatient treatment may be ideal for people with more severe addictions or co-occurring mental health conditions, or those who don't have a supportive home environment and are more likely to relapse.
Outpatient Tramadol Rehab
Outpatient tramadol treatment allows people to leave the facility when they aren't receiving treatment. Participants may live at home and continue to attend work or school. People in outpatient programs usually do the same types of activities as those in inpatient care, but on a less intensive schedule. This type of program is usually cheaper with more freedom and flexibility, but people may have more temptation to relapse. Someone may be admitted directly into an outpatient program, or they may start outpatient rehab after completing an inpatient program.
Once a person leaves rehab, aftercare programs can help them stay on track. These services provide continued support to encourage further growth and success in recovery. Aftercare may include continued medical visits for checkups and medication, individual therapy, peer support groups, 12-step programs or sober living houses.
Choosing a Tramadol Addiction Treatment Program
People looking for a tramadol addiction treatment center should consider facilities that use individually tailored evidence-based treatment. An ideal treatment center is staffed by healthcare professionals who are familiar with tramadol addiction and withdrawal.
Those who want to complete medical detox should seek out a facility that provides around-the-clock care and medication therapy to provide a safe and comfortable environment for withdrawal. An effective tramadol addiction treatment program provides a full evaluation once the person is admitted, to determine how best to meet the patient's unique physical and health needs.
Treatment should also include a variety of therapy and counseling options to promote the development of new coping skills and lasting healing. Finally, an effective treatment facility should connect the patient with aftercare resources to help them achieve long-term success.
It is common to be worried about cost when considering substance use treatment. People who want to know more about the financial aspects of rehab should first talk to a treatment center to figure out which type of treatment plan would suit them best, as some treatment options are more expensive than others. The next step is to determine what types of treatment plans are covered under the person's health insurance by either contacting the rehab center or the insurance company.
Under The Affordable Care Act, treatment for substance use disorders is considered an essential health benefit, allowing a wider blanket of insurance coverage. Many other states' Medicare or private insurance companies also provide substance abuse treatment coverage. Some addiction treatment centers can develop a payment plan for those who don't have insurance.
How Long is Treatment for Addiction to Tramadol?
Treatment for tramadol addiction takes time. Detox and withdrawal may be over within a week or two, but true recovery takes additional time and work over the long term. People who are healing from addiction need to learn new skills and build support networks. Treatment components like therapy can help people avoid relapse in the long run.
Rehab programs often last for at least four weeks, but they may be longer depending on individual needs. People with more severe dependence or addiction often require treatment for longer than others. Those who spend more time in treatment programs may be more likely to recover successfully.
The presence of a mental health disorder in addition to someone's substance use disorder is called a co-occurring disorder. An effective addiction treatment facility should assess and treat a person's co-occurring disorder alongside their substance use. People with other mental health issues may need longer treatment programs to address all of their health-related needs.
The Recovery Village in Orlando, FL offers a safe space to work on healing and recovery, offering medical detox, individual and group counseling, family or couples therapy, nutritional planning, fitness therapy, educational classes, aftercare programs and more. Our expert team will ensure that you get the care you need to put you on the path to recovery.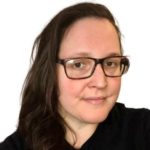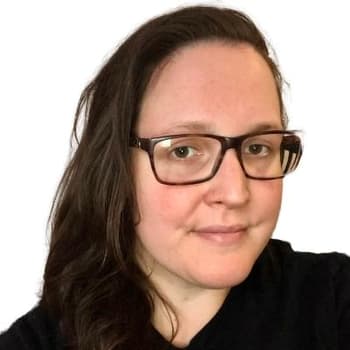 Editor – Erica Weiman
Erica Weiman graduated from Pace University in 2014 with a master's in Publishing and has been writing and editing ever since.
Read more
Medically Reviewed By – Paula Holmes, LCSW
Paula Holmes is a licensed clinical social worker, psychotherapist and freelance writer who lives and works in midcoast Maine. She received her master's degree in Social Work in 2008 from the University of Maine.
Read more
Sources
---
Gowing, L; Ali, R; et al. "Buprenorphine for managing opioid withdrawal." Cochrane Database of Systematic Reviews, February 2017. Accessed February 10, 2022.
U.S. Centers for Medicare & Medicaid Services. "Mental health and substance abuse coverage." HealthCare.gov. Accessed February 10, 2022.
MedlinePlus. "Tramadol." January 15, 2022. Accessed February 10, 2022.
National Institute on Drug Abuse. "What classes of prescription drugs are commonly misused?" Misuse of Prescription Drugs Research Report, July 16, 2021. Accessed February 10, 2022.
World Health Organization (WHO). "Tramadol: Update Review Report." Expert Committee on Drug Dependence, June 16, 2014. Accessed February 10, 2022.
Medical Disclaimer
The Recovery Village aims to improve the quality of life for people struggling with a substance use or mental health disorder with fact-based content about the nature of behavioral health conditions, treatment options and their related outcomes. We publish material that is researched, cited, edited and reviewed by licensed medical professionals. The information we provide is not intended to be a substitute for professional medical advice, diagnosis or treatment. It should not be used in place of the advice of your physician or other qualified healthcare provider.