If you are in an immediate emergency, call 911. If you are looking for more information on substance abuse treatment and it is not a medical emergency, call our 24/7 Vicodin Helpline at 844-897-9118.
Vicodin is a prescription drug combination of hydrocodone and acetaminophen. Because it contains hydrocodone, Vicodin can be addictive and lead to physical dependence. Hydrocodone belongs to a class of drugs called opioids, which activate certain receptor sites in the central nervous system and can create feelings of euphoria.
Over time, opioids like Vicodin can lead to addiction. This occurs because their effects on the nervous system create a feeling of being "high," which prompts people to keep using these drugs.
Addiction to opioids like Vicodin can be difficult to overcome alone, but professional treatment can help. If you're seeking Vicodin treatment in Orlando, a good first step is to determine your different options and learn more about what you can expect from rehab.
Vicodin Addiction Treatment
People with Vicodin addiction typically require professional treatment, which can occur on an inpatient or outpatient basis. Behavioral therapy and counseling are often fundamental components of addiction treatment programs, as is medication. When treatment combines medication with behavioral therapy, it's referred to as medication-assisted treatment (MAT). This approach is commonly used to treat opioid addiction.
Addiction is a chronic disorder, so staying in treatment for an adequate amount of time is important for improving a person's success in long-term recovery. While the goals of most addiction treatment programs are similar, the setting, duration and specific approaches can vary.
When someone is addicted to any substance, including Vicodin, it affects every part of their physical and mental health. A strong treatment program should consider these concerns as well as any other underlying issues that may be present. For example, a person may require medications to treat psychological symptoms and regain their physical health. They may also need help addressing relationship and lifestyle problems that occurred due to Vicodin use.
Inpatient and Outpatient Vicodin Addiction Treatment
There are two main types of Vicodin addiction rehab programs in Orlando: inpatient and outpatient. Also known as residential treatment, inpatient rehab provides a high level of care, supervision and structure. Those participating in inpatient rehab live onsite at a treatment facility and receive a variety of services, including medical care, individual and group therapy and opportunities for recreational activities.
Outpatient Vicodin rehab programs are much less intensive. A person can continue living their life as normal during outpatient rehab, and they don't have to check into a facility. Instead, they participate in regular treatment sessions each week and return home afterward. Outpatient rehab may last for several months, and programs can range from informal drug education to intensive outpatient treatment.
A person's length of treatment can vary widely, but most people participating in Orlando Vicodin rehab begin with a medical detox program. During a Vicodin detox, patients receive medical care to help them cope with opioid withdrawal symptoms. Patients may also be prescribed medications like methadone or buprenorphine to help relieve withdrawal. Opioid withdrawal symptoms can include:
Muscle pain
Diarrhea
Nausea
Vomiting
Sleep problems
Sweating
Runny nose
In many cases, people in rehab begin with a higher level of care and transition to less intensive programs over time. For example, they may begin with a medical Vicodin detox and then transition to inpatient rehab. Following the completion of inpatient rehab, they may drop down to an outpatient treatment program. Once outpatient rehab is complete, they may participate in a support group and receive additional care as part of their aftercare plan.
Vicodin Addiction Treatment Centers in Orlando
When choosing an Orlando-based Vicodin addiction treatment center, it's important to select a program that makes you feel comfortable. This can help improve the chances you will stay in rehab for enough time to develop the skills needed to stay sober. Factors to consider when comparing Vicodin addiction treatment centers include:
Is the clinical staff of the treatment center licensed and credentialed?
Is dual diagnosis treatment provided? Dual diagnosis treatment means the center is equipped to provide treatment for mental health disorders that occur alongside addiction.
Are medication-assisted treatments available? Is medical detox offered onsite at the facility?
Is the approach to addiction treatment holistic?
What is the center's aftercare planning and follow-up approach?
Does the addiction treatment center accept my insurance?
For those seeking Vicodin rehab in Orlando, The Recovery Village offers a 93-bed inpatient facility located just 15 minutes from the Orlando International Airport. Our accredited rehab center provides a full continuum of care, including medical detox, inpatient treatment, outpatient programming and aftercare services. We offer a variety of indoor and outdoor amenities that clients can enjoy during their stay, including a swimming pool, an exercise facility, yoga therapy and a sand volleyball court.
If you are struggling with Vicodin abuse and addiction, help is available at the Orlando Recovery Center. Contact us today to learn more about Vicodin addiction treatment options that can work well for your situation.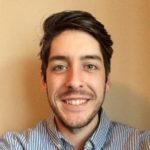 Editor – Jonathan Strum
Jonathan Strum graduated from the University of Nebraska Omaha with a Bachelor's in Communication in 2017 and has been writing professionally ever since.
Read more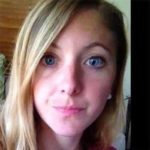 Medically Reviewed By – Jenni Jacobsen, LSW
Dr. Jenni Jacobsen is a licensed social worker through the Ohio Counselor, Social Worker and Marriage and Family Therapist Board. She has over seven years working in the social work field, working with clients with addiction-related and mental health diagnoses.
Read more
Sources
---
Food and Drug Administration. "Vicodin." November 2006. Accessed February 1, 2022.
U.S. National Library of Medicine. "Hydrocodone." MedlinePlus, January 15, 2021. Accessed February 1, 2022.
National Institute on Drug Abuse. "Prescription Opioids DrugFacts." June 2021. Accessed February 1, 2022.
Substance Abuse and Mental Health Services Administration. "Medication-Assisted Treatment (MAT)." January 10, 2022. Accessed February 1, 2022.
National Institute on Drug Abuse. "What is drug addiction treatment?" September 18, 2020. Accessed February 1, 2022.
Shah, Mansi; Huecker, Martin R. "Opioid Withdrawal." StatPearls, October 11, 2021. Accessed February 1, 2022.
National Alliance on Mental Illness. "Substance Use Disorders." May 2020. Accessed February 1, 2020.
Medical Disclaimer
The Recovery Village aims to improve the quality of life for people struggling with a substance use or mental health disorder with fact-based content about the nature of behavioral health conditions, treatment options and their related outcomes. We publish material that is researched, cited, edited and reviewed by licensed medical professionals. The information we provide is not intended to be a substitute for professional medical advice, diagnosis or treatment. It should not be used in place of the advice of your physician or other qualified healthcare provider.