If you are in an immediate emergency, call 911. If you are looking for more information on substance abuse treatment and it is not a medical emergency, call our 24/7 Heroin Helpline at 833-662-1020.
Heroin Addiction Treatment
Heroin is a potent opioid drug, and it is powerfully addictive because it creates a rush of euphoria when used. People who use heroin regularly tend to quickly develop a tolerance to the drug, which means they need larger and larger doses to achieve the same feelings of euphoria. Over time, this can lead to developing a substance use disorder.
Heroin addiction has been on the rise in the United States, and overdose deaths have also been increasing. Over 100,000 Americans died from drug overdoses in the 12-month period ending in April 2021, which was an increase of over 20,000 deaths from the previous year. A majority of these overdoses involved opioids like heroin.
Unfortunately, prescription drugs may be driving the opioid epidemic in the United States. Around 80% of people who use heroin report that they had used prescription opioids before using heroin, and up to 29% of people who are prescribed opioids for chronic pain abuse their prescriptions. Heroin can be less expensive and easier to obtain than prescription pain medications, which explains why people may transition from prescription opioids to heroin.
According to the U.S. Department of Health and Human Services, 10.1 million Americans aged 12 and older misused opioids in 2019, including 9.7 million who misused prescription painkillers and 745,000 who used heroin.
If you or a loved one is living with a substance use disorder, it is critical to seek treatment to overcome this drug's potentially devastating effects. The best treatment option depends on each patient's unique needs, but there are several options available if you're looking for Orlando heroin addiction treatment.
Inpatient and Outpatient Heroin Addiction Treatment
Heroin addiction rehab can be completed on an outpatient or inpatient basis. In some cases, patients may begin with an inpatient program and then transition to outpatient care. Regardless of how treatment begins, most Orlando heroin rehab programs offer medical detox to safely handle the uncomfortable withdrawal symptoms that occur when a person stops using heroin.
Explore Treatment At Orlando Recovery Center
Our full range of treatment options and personalized treatment plans ensure every client gets expert care that meets their needs.
Reach out now
We can help answer your questions and talk through any concerns.
Heroin Addiction Treatment Centers in Orlando
When people choose a heroin addiction rehab, they have many options. Some people choose to go to rehab near home. This may work well for someone who is participating in outpatient rehab or who has work and family responsibilities that make it impossible to travel too far from home. On the other hand, some patients may travel out of state for inpatient rehab in order to recover in an environment that is completely separate from one that they may associate with substance use.
This means that both residents of Orlando and those in another city or state can benefit from an Orlando heroin treatment program. If you're seeking outpatient care in Orlando, the Orlando Recovery Center offers several different treatment options. We can create the right treatment experience for your unique situation. 
How Much Does Heroin Rehab Cost?
It's natural to worry about cost when it comes to heroin rehab, but it's crucial to consider it an investment in yourself and your long-term health and happiness. The costs of continued use of heroin would likely be much greater, as they include a loss of relationships, professional dreams and even life, in addition to the financial cost associated with supporting an addiction.
The cost of treatment varies depending on what your insurance covers, where you live, what kind of treatment you choose, and how much time you spend in treatment.
In general, the cost of inpatient rehab is more than outpatient rehab. Cost can vary based on the amenities offered at your chosen treatment facility, but your health insurance may cover some or all of your heroin rehab costs.
Does Your Insurance Cover Heroin Rehab?
Since addiction is classified as a diagnosable chronic disease, many insurance plans will cover the cost of treatment. Coverage for addiction treatment and mental health was expanded under the Affordable Care Act as well. While private insurance often covers heroin rehab, there can be limitations. For example, your insurance may cover only certain aspects or programs involved in rehab.
There are also different payment options for heroin rehab. Many rehab centers offer payment plans, and some may even have sliding fee scales based upon your ability to pay.
If you or your loved one is struggling with heroin addiction, contact us to learn more about our heroin addiction treatment centers in Orlando. Our skilled, compassionate team of intake specialists can help you learn more about heroin treatment and how to pay for rehab. You can also complete our Insurance Verification form online to get a treatment cost estimate.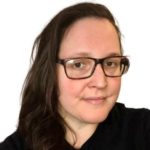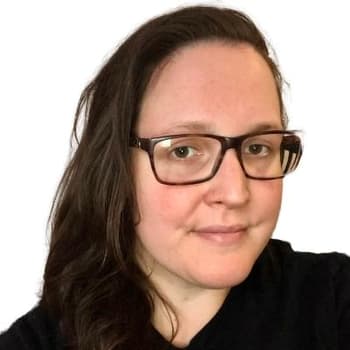 Editor – Erica Weiman
Erica Weiman graduated from Pace University in 2014 with a master's in Publishing and has been writing and editing ever since.
Read more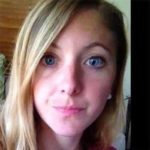 Medically Reviewed By – Jenni Jacobsen, LSW
Dr. Jenni Jacobsen is a licensed social worker through the Ohio Counselor, Social Worker and Marriage and Family Therapist Board. She has over seven years working in the social work field, working with clients with addiction-related and mental health diagnoses.
Read more
Sources
---
Abraham, Amanda J., et al. "The Affordable Care Act Transformation o[…]e Disorder Treatment." American Journal of Public Health, January 2017. Accessed November 29, 2021.
Centers for Disease Control and Prevention. "Provisional Drug Overdose Death Counts." November 7, 2021. Accessed November 29, 2021.
National Institute on Drug Abuse. "Heroin DrugFacts." June 2021. Accessed November 29, 2021.
National Institute on Drug Abuse. "Opioid Overdose Crisis." March 11, 2021.Accessed November 29, 2021.
National Institute on Drug Abuse. "The Science of Drug Use and Addiction: The Basics." July 2, 2018. Accessed November 29, 2021.
National Institute on Drug Abuse. "What is the scope of heroin use in the United States?" June 2021. Accessed November 29, 2021.
U.S. Department of Health and Human Services. "Opioid Crisis Statistics." February 12, 2021. Accessed November 29, 2021.
Medical Disclaimer
The Recovery Village aims to improve the quality of life for people struggling with a substance use or mental health disorder with fact-based content about the nature of behavioral health conditions, treatment options and their related outcomes. We publish material that is researched, cited, edited and reviewed by licensed medical professionals. The information we provide is not intended to be a substitute for professional medical advice, diagnosis or treatment. It should not be used in place of the advice of your physician or other qualified healthcare provider.