If you are in an immediate emergency, call 911. If you are looking for more information on substance abuse treatment and it is not a medical emergency, call our 24/7 Hydrocodone Helpline at 833-662-1020.
Hydrocodone is the most commonly prescribed prescription opioid in the United States, and more than 3.3 million Floridians were given a hydrocodone prescription in 2020. If someone misuses hydrocodone by taking it without a prescription or in a different way than how it's prescribed, the risk of addiction is heightened.
Inpatient and outpatient hydrocodone addiction treatment centers are available across the U.S. for anyone with a hydrocodone use disorder. Treatment programs often include a combination of behavioral therapy and medication as medically appropriate.
Inpatient and Outpatient Hydrocodone Addiction Treatment
Someone who is struggling with hydrocodone might begin with a high level of care in an inpatient program before progressing into lower levels of care, including outpatient treatment, as they meet certain treatment milestones.
Detox: The First Step of Treatment
Hydrocodone addiction treatment usually begins with medical detox. While completing medical detox, a patient has constant medical supervision and assistance, which may include medications, to help ease uncomfortable symptoms or prevent dangerous complications. Medication-assisted treatment (MAT) could utilize methadone or buprenorphine as medically appropriate for the person in detox.
Detoxing can also be done on an outpatient basis. If someone detoxes from hydrocodone as part of an outpatient program, they still receive approved medicines and monitoring, but the level of care isn't as intense and the patient isn't required to live at the facility as they would in inpatient programming.
Inpatient detox is preferred to better manage withdrawal symptoms and prevent relapse, and especially for those with co-occurring mental or physical health conditions.
Inpatient Treatment
After detox, the rest of treatment begins. Inpatient rehab is residential, meaning participants live at the facility until they are ready for the next stage of treatment. Patients' daily schedules are structured and may include group and individual therapy sessions, among other appointments. Once hydrocodone addiction rehab is completed, outpatient rehab may be recommended to continue treatment.
Outpatient Treatment
Outpatient hydrocodone rehab is less structured and doesn't require participants to live in a treatment facility. Outpatient hydrocodone rehab often includes group therapy sessions, although individual counseling and medication management can be included as well. Outpatient rehab may be ideal for someone with a mild hydrocodone use disorder who has a supportive home environment and doesn't require constant supervision.
Overall, rehab should last for at least 90 days to provide the best chance of full recovery and minimize relapse risk.
Hydrocodone Addiction Treatment Medications
Medication-assisted treatment (MAT) drugs may be administered in detox or rehab as medically appropriate to help a person overcome their hydrocodone use disorder. The two gold-standard MAT medications are methadone and buprenorphine, which are both long-acting opioids that reduce opioid cravings. If a person uses an opioid like heroin while on methadone or buprenorphine, they won't experience the desired high, as this effect is blunted by MAT.
If methadone or buprenorphine cannot be used, other non-opioid medications like clonidine, lofexidine and naltrexone can treat withdrawal symptoms.
Hydrocodone Rehab Centers in Orlando
There are many options available to people with a hydrocodone use disorder that are ready to begin treatment, but finding the right fit doesn't have to be difficult. There are some individual factors to consider when comparing hydrocodone addiction treatment centers in Orlando:
What is the extent of the addiction?
Have you tried other treatment options and relapsed?
Are co-occurring mental health disorders present?
Do you take other substances besides hydrocodone?
Finding not just any rehab facility, but the right facility, is an important part of improving treatment outcomes.
Reach out now
We can help answer your questions and talk through any concerns.
How Much Does Hydrocodone Rehab Cost?
The cost of hydrocodone rehab can vary significantly. For example, inpatient rehab is generally more expensive than outpatient treatment. There are luxury, moderately priced and no-frills treatment centers where amenities may affect cost. The length of treatment, location and your insurance coverage can also impact cost.
Does Insurance Cover Hydrocodone Addiction Treatment?
Insurance covers hydrocodone rehab in many cases, but insurance might not cover all costs. Your out-of-pocket cost depends on the facility itself and your insurance coverage. Contact your insurance provider to ask if treatment is available through your coverage plan. Even if you begin hydrocodone rehab at a facility that doesn't accept your insurance, alternative payment options can help reduce the financial burden.
Contact Orlando Recovery Center today to speak with our skilled, compassionate intake team if you're ready to take the first step toward hydrocodone addiction treatment and rehab in Orlando.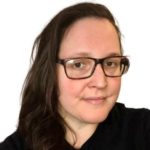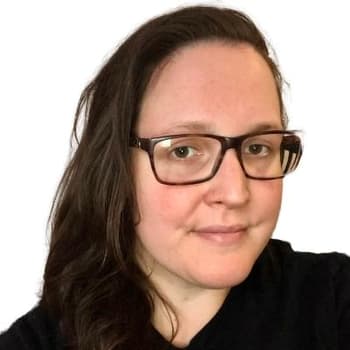 Editor – Erica Weiman
Erica Weiman graduated from Pace University in 2014 with a master's in Publishing and has been writing and editing ever since.
Read more
Medically Reviewed By – Dr. Jessica Pyhtila, PharmD
Dr. Jessica Pyhtila is a Clinical Pharmacy Specialist based in Baltimore, Maryland with practice sites in inpatient palliative care and outpatient primary care at the Department of Veteran Affairs.
Read more
Medical Disclaimer
The Recovery Village aims to improve the quality of life for people struggling with a substance use or mental health disorder with fact-based content about the nature of behavioral health conditions, treatment options and their related outcomes. We publish material that is researched, cited, edited and reviewed by licensed medical professionals. The information we provide is not intended to be a substitute for professional medical advice, diagnosis or treatment. It should not be used in place of the advice of your physician or other qualified healthcare provider.