Many who live in Orlando and other parts of Florida struggle with meth abuse, but meth addiction treatment can help create a path toward lifelong healing.
Each year, hundreds of Floridians die due to methamphetamine's deadly effects, and countless others develop an addiction to this powerful drug. Once addiction sets in, ending meth use without help can be very difficult — if not impossible — for most people.
Fortunately, recovery and healing are possible. Drug addictions of all types, including meth, can be effectively treated at licensed, accredited rehab facilities like the Orlando Recovery Center.
Treatment for Meth Addiction at the Orlando Recovery Center
Ending meth use is a crucial part of the recovery process, but it's also important to address the underlying causes of addiction. A person may start using meth for any number of reasons; for example, they may be self-medicating an untreated mental illness or struggling with a difficult home environment.
People have the best chances of long-term recovery when these underlying factors are also addressed. This is why the Orlando Recovery Center offers dual diagnosis treatment, case management, family therapy and other life-changing services.
Professional and Safe Meth Addiction Treatment
When someone attends treatment at the Orlando Recovery Center, the process begins with a medical detox program. Each client stays in a safe, supportive environment and is monitored by medical professionals as their body removes meth from its system. Medications are provided in cases where withdrawal symptoms become uncomfortable or dangerous.
After detox, clients live at our facility and receive inpatient treatment. Inpatient care typically involves a full schedule of therapy sessions, counseling, peer group meetings, physician appointments, recreational activities and more. As clients become more stable in their recovery, they graduate into outpatient care. Clients still visit the facility to receive treatment and work on recovery skills, but they have much more freedom and are able to begin transitioning back into their daily lives.
When outpatient care is complete, clients begin a customized aftercare program that helps support lifelong recovery. Aftercare may include follow-up appointments, relapse prevention plans, support group meetings, alumni events and similar recovery services.
The Components of an Effective Treatment Program
For treatment to be effective, a meth addiction rehab program should include:
24-hour support from a clinical team
Evidence-based care
Professional behavioral therapy
Medication-assisted treatment, if medically appropriate
Post-detox medical support and counseling
Treatment for co-occurring mental health disorders
Aftercare planning and follow-up appointments
What To Look For in a Treatment Facility
When looking for meth addiction treatment centers in Orlando, there are a few things to consider. Addiction is a highly complex disease that affects a person's physical and mental health, as well as their relationships, behavior and lifestyle. For these reasons, it's important to seek a licensed, accredited treatment facility that is equipped to address the full complexity of meth addiction.
Meth can also cause mental health symptoms to emerge or pre-existing conditions to worsen. A meth addiction treatment center with dual diagnosis care can help address these psychological symptoms and ensure they're fully managed. In many cases, going to a qualified treatment center can significantly improve the chances of success in recovery.
How Much Does Meth Rehab Cost?
The cost of meth rehab can vary quite a bit. Some of the factors that can play a role in the cost of meth treatment include:
The type of treatment facility
The length and intensity of the treatment program
The types of amenities and supplemental therapies offered
Whether the patient has insurance or not
Does Insurance Cover Rehab for Meth Addiction?
Many health insurance policies will cover some or all of the costs of meth addiction treatment. To determine if your policy will cover the cost of addiction treatment, contact both your insurance provider and the rehab center you would like to attend.
Even when someone doesn't have insurance or their insurance won't cover rehab costs, there are often other payment options available. For example, some rehab centers are able to work with new patients to create flexible payment plans.
Benefits of Our Treatment Programs
The Orlando Recovery Center is located just minutes from downtown Orlando, and nearby airport and interstate access make it easy to travel for treatment. Our 93-bed addiction rehab facility is nestled beside the beautiful Lake Ellenor, which provides scenic, calming views throughout each client's stay.
Our full continuum of care is complemented by a wide range of supportive services, including nutritional counseling, case management, fitness therapy, life skills training and more. We also offer a variety of amenities and recreational activities, such as:
Guided yoga sessions
Volleyball courts
Gymnasium and exercise areas
Swimming pool
Meditation sessions and classes
Healing lakeside views
Walking trails
Outdoor lounge areas
Learn more about the Orlando Recovery Center →
Types of Treatment
The two most common types of meth rehab programs are inpatient and outpatient treatment. Inpatient rehab tends to be more intensive and structured than outpatient rehab. For many people with a meth addiction, inpatient rehab may be the best starting point in the treatment process.
Inpatient treatment centers require patients to check into the center and stay onsite for a period of time. The days are scheduled and regimented, and patients live in the facility on a full-time basis. Inpatient treatment may begin with medical detox, followed by group and individual therapy, counseling and supplemental treatments.
Outpatient rehab doesn't require participants to live at the treatment facility. Instead, clients attend scheduled sessions throughout the week. Treatment typically involves group therapy or individual counseling. Some people may start their treatment plan with outpatient rehab, while others may go to an inpatient program first and then move to an outpatient level of care when they're ready. Everyone's treatment journey is unique, but staying in treatment long enough is a big factor in improving recovery outcomes.
What Our Patients Have to Say
Get Started Today
Meth addiction can be difficult to recover from alone, but professional help is available at the Orlando Recovery Center. Reach out to one of our caring representatives today to learn more about meth addiction treatment programs, begin the admission process and take the first step toward lasting recovery.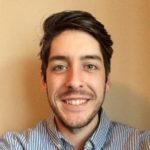 Editor – Jonathan Strum
Jonathan Strum graduated from the University of Nebraska Omaha with a Bachelor's in Communication in 2017 and has been writing professionally ever since.
Read more
Medically Reviewed By – Dr. Kevin Wandler, MD
Kevin Wandler holds multiple positions at Advanced Recovery Systems. In addition to being the founding and chief medical director at Advanced Recovery Systems, he is also the medical director at The Recovery Village Ridgefield and at The Recovery Village Palmer Lake.
Read more
Medical Disclaimer
The Recovery Village aims to improve the quality of life for people struggling with a substance use or mental health disorder with fact-based content about the nature of behavioral health conditions, treatment options and their related outcomes. We publish material that is researched, cited, edited and reviewed by licensed medical professionals. The information we provide is not intended to be a substitute for professional medical advice, diagnosis or treatment. It should not be used in place of the advice of your physician or other qualified healthcare provider.